Get Ready to Fly with 'Peter and the Starcatcher'
Next week, Upper School actors will take to the stage with the fall play, Peter and the Starcatcher.
"[Peter and the Starcatcher] is a prequel to Peter Pan. We find out how Hook lost his hand and how Peter learned to fly. I love the scary components of the play," Director Bill Jacob said.
Jacob said that he has wanted to "produce this play for a long time."
As opposed to last year, where the cast rehearsed in masks, the new mask-optional policy made play rehearsals a lot more convenient.
"I don't have to worry about the group scenes anymore. It's easier now to hear people's voices during rehearsals," Jacob said.
The actors are filled with enthusiasm to bring the story to life.
"I just love how funny the play is. I think a lot of actors are doing a great job at portraying comedy," Ugo Adiele '23, who plays Peter, said. "I'm very excited for the final production. It's the first time that I play such a major role."
"My favorite part about the show are the costumes. I love comedies," Bharath Palanisamy '24, who plays Leonard Aster, said.
The show will be performed the evening of November 10 at 7:00 p.m. and twice on November 11 at 2:00 p.m. and 7:00 p.m. Tickets can be purchased here.
Leave a Comment
About the Contributor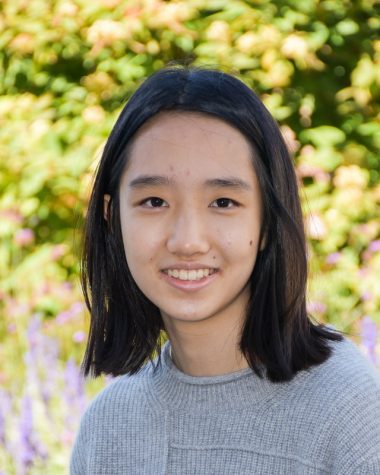 Cathy Wu, Incoming Executive Editor
Cathy has been at Brimmer since 2020. She enjoys reading, listening to music, and looking at maps.