Fall Marks Record Number Student-Run Clubs
This year marks a new record for the number of student-run clubs—fourteen, which provide a space for student expression, and leadership, while also showcasing individual views, talents, and ideas.
Michael Young '23, Co-Captain of the School's after-school robotics team, said that his club represents a part of the School's "actual robotics program."
"Student-run clubs allow leadership opportunities, which is a very important thing for young people to understand," Young said. "You just have to know what you're doing. Sometimes you can have someone who can help you."
Young stressed that "communication" is essential to successfully running a club.
Mimie Manigat '26 and Bayaan-Ali Jones '26, who co-run the Spirit Fashion Club with Sheina Registre '26, agree. Their mission—to create a fashionable, inclusive, affordable, and creative alternative to the current School merchandise.
"We are trying to reenvision the merch because we personally don't think it's as flattering to the younger school community," Manigat said, also noting that it has been some time since School has changed its clothing designs.
According to Jones, a club can vary from cultivating interest, finding common ground, and in her case, sharing opinions.
"The School needs our opinion on stuff like the school merch," Jones said. "I wish more people would wear School merch, and I would wear it too if it was more fashionable," Jones said.
Jones said that her club strives for self-expression and catering to the target audience, and as Manigat put it, "to make it different."
As 9th-grade students, Manigat and Jones want to make it clear that they are going to stick with their goals until graduation.  
"It's hard to be a leader to people above us in age," Manigat said. "We don't want people to step over us."
While both are excited for their club and the change it can bring, they are aware of not only the work that goes into leading it but also the work both members and leaders have to devote.
"People need to be prepared to make our designs, and put in the hard work," Jones said.
"We are really open to new things," Manigat added. "We are doing all sizes and all different colors, and it'll be open for different people."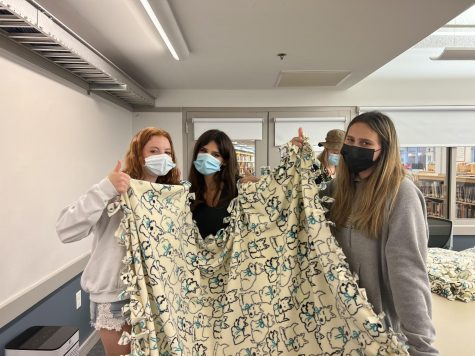 Hebe Qiang '23 and Madeline Hsiao '23 lead the Asian American Pacific Islander (AAPI) Club.
Qiang described the club as "a nonaffinity club space for students of all grades who are interested in social justice, current events, and promoting inclusion and tolerance within the Brimmer community."
The AAPI club encourages students of all backgrounds to join, as the club's leaders want to share and discuss topics of social justice with everyone.
"We've had guest speakers come over," Qiang said. "We've also hosted a fundraiser for India in 2021."
Like other clubs, Qiang plans to expand and share the importance of student-run clubs.
"One thing I love about Brimmer is that it gives students a lot of agency to do what they are interested in, both academically and extracurricularly," Qiang said. "For me, student-run clubs are one of the best ways to demonstrate how students have agency over their interests, and how we can make changes in our community."
When creating this club, Qiang was very influenced by the Black Lives Matter movement and the Stop Asian Hate movement.
"It made me reflect on how Brimmer doesn't really have a space for social justice-related stuff for the AAPI community," Qiang said.
Qiang took the initiative to create a space for sharing, learning, and reflection.
"This experience has taught me a lot about leadership agency and public speaking in general," Qiang said. "It also made me learn a lot by having discussions with people coming from different backgrounds, ethnicity, or race."

Students also lead the Balloon Making Club, Fantasy Football Club, Gaming Club, Gardening Club, Gender Equity Club, and Italian Culture Club.
Leave a Comment
About the Writer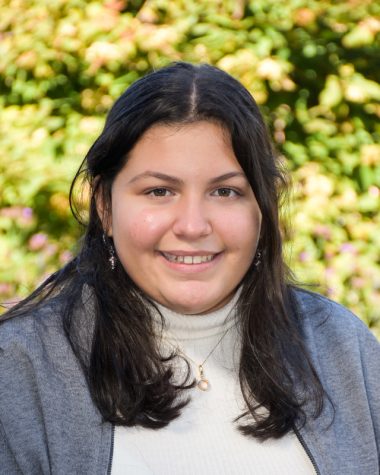 Giulia Laurenza, Journalist
Giulia has been a student at Brimmer for 3 years and this is their 1st year at The Gator. They are a part of the global studies diploma program and enjoy exploring language, culture, and travel. Their outside-of-school hobbies are crocheting, knitting, and baking.