Op-Ed: Race for the Lombardi Trophy
The National Football League (NFL) playoffs are upon us, with seven teams from each conference clinching a spot in the postseason. The Number 1 seed in each conference receives a bye week, while the 2-7 seeds must play in the wild-card round. The playoff standings are as follows.
In the American Football Conference (AFC), the Kansas City Chiefs clinched the one seed, the Buffalo Bills secured the two seed, the Cincinnati Bengals clinched the three seed, the Jacksonville Jaguars secured the four seed, the Los Angeles Chargers clinched the five seed, the Baltimore Ravens secured the six seed, and the final AFC playoffs spot was clinched by the Miami Dolphins. 
In the National Football Conference (NFC), the Philadelphia Eagles clinched the one seed, the San Francisco 49ers secured the two seed, the Minnesota Vikings clinched the three seed, Tom Brady's Tampa Bay Buccaneers secured the four seed, the Dallas Cowboys clinched the five seed, the New York Giants secured the six seed, and the final NFC playoffs spot was taken by the Seattle Seahawks.     
These playoffs have featured one of the greatest comebacks in NFL postseason history. The Jacksonville Jaguars were losing 27-7 at halftime, with quarterback Trevor Lawrence throwing four interceptions in the first half and outscoring the Chargers 24-3 in the second half to secure the win 31-30.
Who do you think will win Super Bowl 57?
Sorry, there was an error loading this poll.
Also, for the second straight year, 7-time Super Bowl Champion Tom Brady was sent home early. The Dallas Cowboys defeated Tom Brady and the Buccaneers on January 16 by 31 to 14. Even though Cowboys Kicker Brett Maher missed an NFL record four extra point attempts, the Buccaneers could not come back. Along with exiting the playoffs early, this was Brady's first losing season in 23 years.     
The second round of the playoffs is scheduled for January 21 and 22. This week's slate of games includes on January 21, Jaguars vs. Chiefs at 4:30 and Giants vs. Eagles at 8:15. On January 22, the games are Bengals vs. Bills at 3:00 and Cowboys vs. 49ers at 6:30
My predictions for the conference championship games and Super Bowl are: the AFC Championship Game will be Bills vs. Chiefs, which is a rematch of last year's controversial divisional round game, and the NFC Championship game will be Eagles vs. 49ers. My pick for Super Bowl LVII is Eagles vs. Chiefs, with Chiefs quarterback Patrick Mahomes getting his second of many Super Bowl rings to come.
Leave a Comment
About the Contributor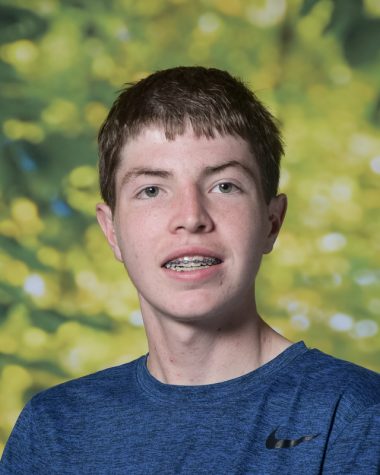 Jack Malloy, Journalist
Jack is in 10th grade and this is his second year of Journalism. He loves playing with his dog and watching sports with his dad. His favorite sport to watch is football and his favorite team is the Baltimore Ravens. He enjoys Skiing in the winter and going to Boston Celtics games