Greenline Singers Hit a High Note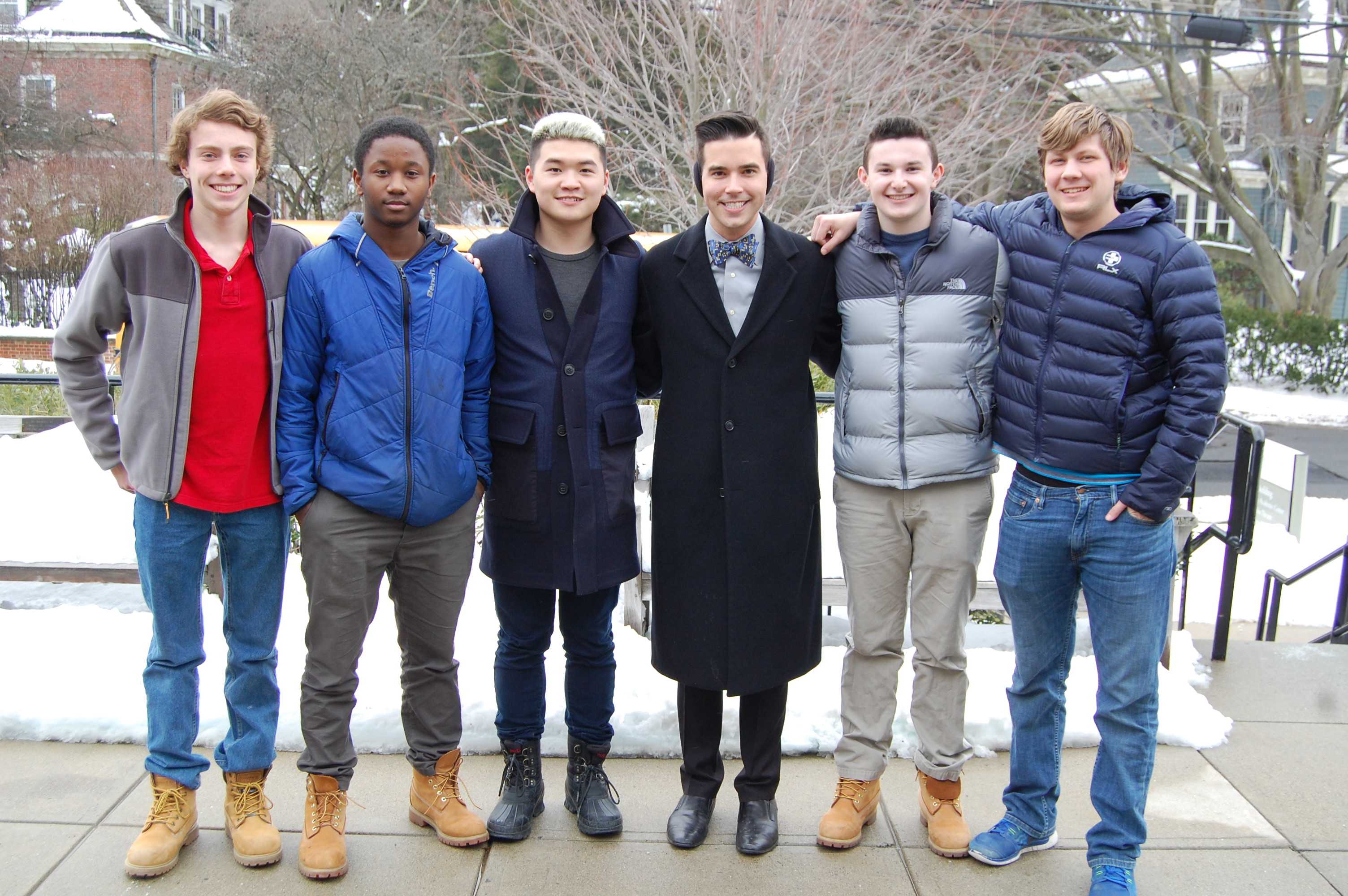 For the first time in the School's history, five students were recently selected to participate in the American Choral Director's Association All-East Honor Choir (ACDA).
Of apporximately 2,500 students who auditioned, only about 10 percent were selected to participate in the choir: Tony Evans '16, Liam Johansson '17, Jack Donnelly '18, Liam Conklin '19 and Ben Ernest '19.
Upper School Choir Director Frank Van Atta, who entered Greenline students into the competition, wanted them to have the chance to sing alongside some of the nation's top talent. On a more personal level, Van Atta says that in his youth his appreciation for music did not develop until he performed with a larger, prestigious choir.
"I really credit it with why I wanted to be a music teacher and why I wanted to be a conductor," Van Atta says. "It was the experience of performing a repertoire that's both strong and so excellent… that really drove me to continue to pursue music."
One of the students selected, Tony Evans '16 will pursue music next year at Berklee College of Music. "I'm very excited to participate in such a huge choir with a selection of some of the best singers from all high schools around the entire east coast," he says, adding that he is excited to perform at a higher level. "That's just a really, really big opportunity for me to become a better singer in a choir."
Jack Donnelly '18 echoed Evans' enthusiasm, saying that being selected was a "very big deal," and that "it's not an opportunity that you would get to have often." Donnelly, who is also a member of the STEAM Diploma Program, is working hard to balance his passion for music with other pursuits. He credits Van Atta with pushing him to develop his potential.
Van Atta submitted audio recordings to ACDA judges, whose scoring only assessed the quality of the voice. "Sometimes, somebody can present well and not necessarily have a strong voice," Van Atta says. "Or someone has a really strong voice and doesn't present well, so this is a chance for those singers to really come forward."
Leave a Comment