18th Annual Bissell Grogan Symposium Returns
The School's 18th annual Bissell Grogan Humanities Symposium launched last Wednesday with a speech and a wide range of workshops.
The symposium began in 2006 in honor of Kenyon Bissell Grogan '76, former Chair of the Board of Trustees, in order to provide students with an opportunity to learn about relevant topics of today. 
Following the Keynote speech given by Rebecca Pacheco, students engaged in the workshops of their choice, which were hosted by experts across a wide range of fields that surround the theme of the year, Finding Balance, Finding Joy. 
After four years of online seminars due to COVID-19 restrictions, Kenley Smith, a co-organizer of the event, was thrilled that the School was able to host in-person workshops this year. 
"It went pretty smoothly," Smith said. "We established 12 workshops this year, with topics like Yoga, exercise and meditation, to help students manage their stress."
Zoey Zheng '25 thoroughly enjoyed the workshop that she took part in.
"I chose Breathing and Meditation," Zheng said. "My breathing habit changed because of the learning. It became more peaceful."
Math Teacher Nancy Bradley was excited to get to learn something new about sleep.
"I loved the Brainzzz presentation," Bradley said. "The presenter explained why sometimes you can vividly remember your dreams, and at other times you do not." 
Audrey Pontiff '24, who attended Envisioning a Future with Balance & Joy, was glad that the workshop was useful to her. 
"We wrote about our future by planning about today," Pontiff said. "It helped me to learn more about what I want to be when I grow up."
Emma Guevara '23 echoed her peers' enjoyment of the workshops. She was intrigued by how schoolwork can relate to real-life experiences. 
"It was kind of interesting because I learned similar things in Neuropsych," Guevara said. "For example, we looked at the blue dress and black dress picture and discussed the psychology behind it."
Leave a Comment
About the Writer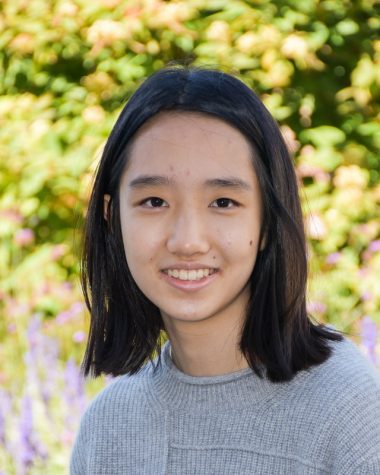 Cathy Wu, Incoming Executive Editor
Cathy has been at Brimmer since 2020. She enjoys reading, listening to music, and looking at maps.