Varsity Curling Sweeps Bonspiel Championship
The Varsity Curling Team competed in its annual Bonspiel Monday, sweeping each of the class championships in their league.
At the beginning of the season, the players were split into teams of three or four, differing from curling's traditional rules. Throughout the season, the Gators, along with teams from other schools, competed to determine rankings for the final bonspiel. Despite facing competition from other schools, the School took six out of the top eight spots while also going undefeated for the season.
During her last curling season, Alison Rimas '23 was thrilled with the outcome of the matches.
"This was my first-ever win at the Bonspiel," Rimas said. "I'm so happy that I could do it before I leave the Brimmer curling team."
Director of Alumni Affairs Amanda Eppers, the team's Head Coach, said she was thrilled with this season.
"I could not be more proud of this year's curling team," Eppers said. "For the first time in our 12-year history, we have one each of the  four top trophies in our final Bonspiel."
Along with all this success, Daniel Murray '23 has become the most decorated curler in the School's history, competing and winning a match in a Bonspiel for each year of his curling career.
"I love the sport of curling, and I am grateful Brimmer has given me the opportunity to pursue it," Murray said. "I am glad my last year of curling at this school was filled with such success."
Leave a Comment
About the Writer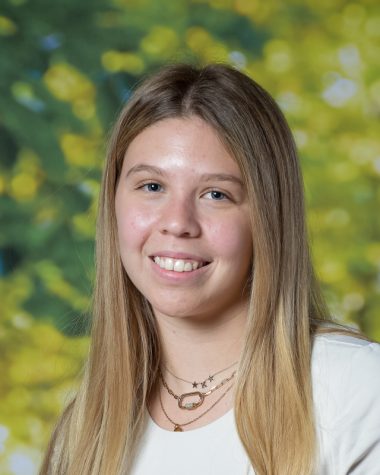 Kate Hirschen, Outgoing Culture Editor
Kate has been a member of The Gator since freshman year and enjoys writing news stories and reviews. Outside of the newsroom, she enjoys spending time with friends and playing tennis.