Op-Ed: Don't Count Out the Red Sox Yet
An aroma of freshly-cut grass fills the air. Fans anxious for a new season pack the stands. A jet roars by after a patriotic singing of our national anthem. 
That's right, today is Opening Day.
The 2023 version of the Boston Red Sox look to provide an entertaining season after a disappointing 2022 season. Despite a strong first-half, the 2022 Red Sox fell short of expectations as they fell to dead-last in a powerful American League (AL) East with a record of 78-84. 
We've got baseball to play today!#OpeningDay pic.twitter.com/UKvZX5dqqu

— Red Sox (@RedSox) March 30, 2023
While several insiders and beat writers predict a similar fate for the 2023 Red Sox, I see a different vision. One where the Red Sox wind up as a force in the American League.   
Even though the team lost long-time shortstop Xander Bogaerts to the San Diego Padres and reliable starting pitcher Nathan Eovaldi to the Texas Rangers in free agency, the Red Sox front office acquired established veterans like designated hitter Justin Turner, outfielder Adam Duvall, closer Kenley Jansen, and starting pitcher Corey Kluber. 
Each of these additions should provide a spark for the team. Kenley Jansen is still one of the best closers in baseball as he had the second-most saves in the National League with 41 last year. Corey Kluber has looked healthy and sharp in his Spring Training appearances. So did Adam Duvall, whose power has not waned. Duvall's swing is perfect for Fenway, as he will take aim at the Green Monster. And Justin Turner will bring leadership into the locker room with a steady bat at designated hitter. 
Gambling on veteran players is not a new strategy to the Red Sox. After a disastrous 2012, Red Sox GM Theo Epestien signed several experienced players like Mike Napoli, Koji Uehara, and Jonny Gomes. What followed was a magical year that ended with the team celebrating a World Series at Fenway Park.
 Team chemistry is important, and it seems like the 2023 Red Sox have boatloads of positive energy. 
The Red Sox also made a splash for World Baseball Classic star Masataka Yoshida on a five-year deal. Yoshida is known for his plate discipline as he walked twice as much as he struck out in the Nippon Baseball League in Japan last year. If Yoshida lives up to his expectations, he could become AL Rookie of the Year.
Yoshida is not the only Red Sox who could compete for the coveted Rookie of the Year. First baseman Triston Casas and pitcher Brayan Bello could dazzle in their first full year in the big leagues after appearing in major league games last season. Casas, known for his power, can add some much-needed hitting while Bello could bring a new age of pitching for the Red Sox. 
One of the major weaknesses of the 2022 Red Sox was their dreadful record against their inter-division rivals, winning only 26 of 76 games. The AL East is known to be one of the most difficult divisions in the league with five quality teams.
However, after the Collective Bargaining Agreement was agreed to last spring, a new balanced schedule was implemented. Instead of facing the divisional foes for 19 games a year, the Red Sox will play AL East teams 13 times. 
The balanced schedule allows the Red Sox to play rebuilding teams in the National League more often like the Pittsburgh Pirates, Cincinnati Reds, and Washington Nationals. 
Moreover, injuries plagued last year's Red Sox. Key players such as Enrique Hernandez and Tanner Houck lost significant playing time due to injury. Star pitcher Chris Sale came back from Tommy John Surgery before returning to the injured list two games later after fracturing a finger in a start against the New York Yankees. Sale was kept on the injured list the rest of the year, when the team announced that Sale had broken his right wrist in a biking accident.  
Although star shortstop Trevor Story will miss at least the first half of the season, the team should be healthier than last year.
Pitcher James Paxton is coming back from injury this year, which can prove to be massive for a team that lacked pitching depth last year. Most importantly, Sale is healthy and ready to control games again. If both can stay healthy and return to their former selves, the Red Sox rotation could be a tough one to crack. 
Finally, some players on the team are primed for a breakout season. Alex Verdugo and Christian Arroyo are two players to watch in the coming season.
With a new era on its way toward Fenway baseball, I have full confidence in manager Alex Cora's ability to lead. The Red Sox have too much talent to perform poorly again. Expect the Red Sox to stay in the race for the playoffs until the very end.
View Comments (2)
About the Contributor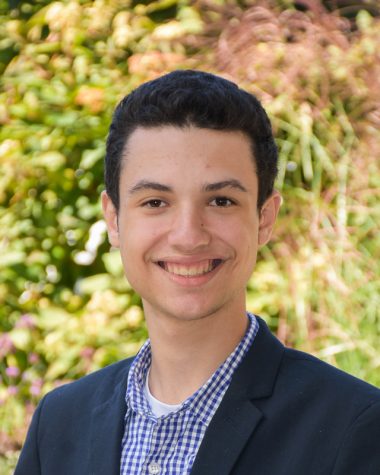 Evan Michaeli, Executive Editor
Evan is passionate about saving the environment and learning geography. When he is not writing articles for The Gator, he enjoys watching and playing sports, especially baseball.