Review: Star Wars Fans Must Watch The Mandalorian
If you love the Star Wars franchise, you are probably excited for season 3 of The Mandalorian! This fantastic show will have you counting down the days until the next episode. 
The Mandalorian is not animated like other Star Wars TV shows. This makes the series a pleasant watch. The action and battle scenes in the show make the plot exceptional.
The series portrays a lone bounty hunter in the galaxy's outer reaches far from the authority of the New Republic. The show is set five years after Star Wars' Episode VI: Return of the Jedi. Season 3 was released on March 1 with Seasons 1 and 2 available on Disney+. 
The cast of Season 3 highlights Katee Sackhoff as Bo-Katan Kryze, Amy Sedaris as Peli Motto, Carl Weathers as Greef Karga, and Pedro Pascal as the Mandalorian himself who is known by Star Wars fanatics as Mando. The cast displays the story of the lone outlaw fantastically.  
Season 3 was released on March 1. This season depicts Mando's quest for redemption on the Mandalorian home planet of Mandalore. One of the best battle scenes is in Episode 5 when Mando defeats Pirate King Gorain Shard (Carey Jones). This scene featured a space battle with  Mando and Bo-Katan, and a ground assault led by Paz Vizsla (Tait Fletcher) with a full covert of recruited Mandalorians.
Furthermore, seeing Greef Karga as the peaceful leader of the village of Nevarro which was once the center of his criminal empire, which I found amusing. 
Likewise, the scene where the Mandalorians and Gorian Shard's pirate crew was a thrilling touch. In addition, after the Mandalorians save Greef Karga's village, him giving them land on Nevarro I thought was an acceptable detail to include. 
Including themes from several galactic series and action-packed scenes makes The Mandalorian a must-see for fans of Star Wars.
Leave a Comment
About the Contributor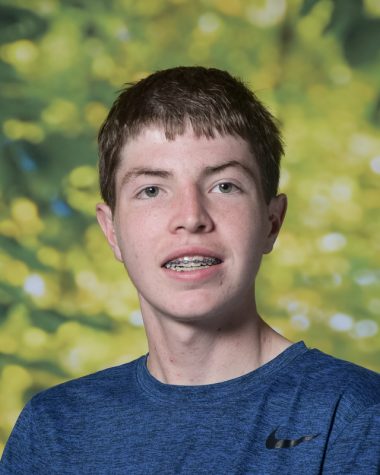 Jack Malloy, Journalist
Jack is in 11th grade and this is his second year of Journalism. He loves playing with his dog and watching sports with his dad. His favorite sport to watch is football and his favorite team is the Baltimore Ravens. He enjoys Skiing in the winter and going to Boston Celtics games