Op-Ed: UConn Conquers Men's March Madness
On Monday, April 3rd, The University of Connecticut's (UConn) Huskies defeated the San Diego State Aztecs, 76-59, and won their fifth Men's Basketball National title in their program's history.
The University of Connecticut's (UConn) Huskies defeated the San Diego State Aztecs, 76-59 last Monday, winning their fifth Men's Basketball National title.
Huckies Adama Sanogo and Tristen Newton scored double-doubles, with Jordan Hawkins sinking 16 points.
On the losing end, Lamont Butler, Darrion Trammell, and Keshad Johnson all scored in the double digits.
"I love these guys to death, we work hard every single day, and we deserve this," UConn star and projected lottery pick in the 2023 NBA draft Jordan Hawkins said.
"I just want to say anything is possible, just be yourself and make the right decisions." Star big man Adama Sanogo said.
UConn's fifth NCAA men's basketball national championship puts them in a three-way tie with Duke and Indiana University for the fourth most titles in NCAA history.
Even though UConn came into the tournament as a four-seed, the team had little difficulty during the tournament. The Huskies beat Iona by 24 points, Saint Mary's by 15 points, Arkansas by 23 points, Gonzaga by 28 points, Miami by 13 points, and San Diego State by 17 points.
At the start of the season, UConn wasn't even ranked in the ESPN top-25, but throughout a stellar season that exceeded expectations, the Huskies earned their rank as the third-best team in the country—and a four seed for their bracket group.
Next year, despite the probable loss of key player Jordan Hawkins to the NBA draft, UConn is projected at #1 in the nation, according the ESPN.com "Way too early" preseason rankings.
Some key players to look out for next year include Donovan Clingan and Andre Jackson Jr., along with five-star recruit Stephon Castle. Other notable recruits include four and three-star players Solomon Ball and Jaylin Stewart.
I can't wait to see what shape the team returns in next season.
Leave a Comment
About the Contributor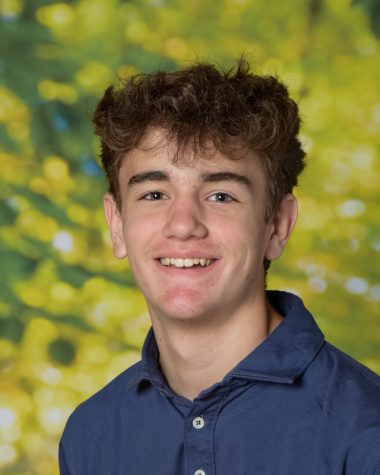 Adrian Mathiesen, Journalist
Adrian is in 9th grade and loves sports, especially Baseball. Adrian also loves skiing, listening to music, and hanging out with friends. Adrian joined the School in 2021 and is excited to be a part of The Gator.