Q&A: Incoming Senate President Baden Howard
As the 2022-2023 school year comes to a close, the Upper School Senate welcomes a new president. Baden Howard '23 was elected to serve starting next month.
What made you decide to run for this position?
I wanted to run for president in order to try to continue the great work that Daniel [Murray '23] did this year, which I was able to witness as a class rep this year, while also trying to improve and create relationships between grades. I really enjoyed the way that I got to know people who weren't in my grade on my Winterim trip and really want to emulate that experience while on campus.
What are some of your goals for next year?
I'm hoping to increase the number of food trucks that we bring in for the Upper Schoolers. I also want to look into bringing food trucks to Senate-run events.
What are you most looking forward to about being president?
I'm most looking forward to getting to lead morning meetings as small as it is. I remember being in middle school and as an underclassman, having Stephen, Kat, Ayanna, and Daniel greeting me in the morning was a nice touch to the day.
Leave a Comment
About the Writer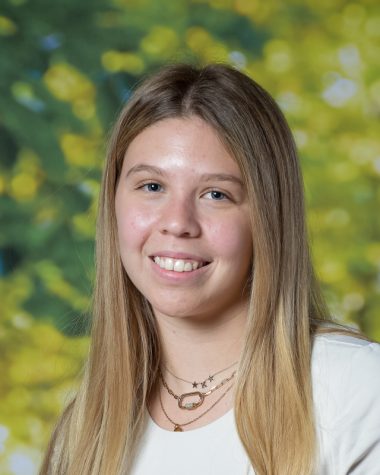 Kate Hirschen, Outgoing Culture Editor
Kate has been a member of The Gator since freshman year and enjoys writing news stories and reviews. Outside of the newsroom, she enjoys spending time with friends and playing tennis.