Stanley Szwartz: The Man Behind the Math Lab
Nestled in the Library Learning Commons, Stanley Szwartz is busy at work, tutoring students in the Math Lab.
Szwartz graduated from Boston University in 1988 with a degree in economics.
During the 1990s, he worked in business for IBM Microelectronics. After marrying his wife in 1993, his son was born 10 years later.
"At that time, my son was two-years-old and my wife had just become a partner at an accounting firm," Szwartz said. "We had considering hiring a nanny and sharing parenthood, but being a teacher had always been my dream. It's part of the family business; three of my siblings teachers."
In 2004, IBM Microelectronics closed; Szwartz moved on to earn a master's in math and education.
He got his first teaching job at Peabody High School, and a year later he started at Salem Academy Charter School.
"
Mr. Szwartz is always very lively and he's able to connect with different people and different things."
— Giulia Laurenza '25
Three years on, he began a seven-year stint at the Brookwood School in Manchester. In 2016, he and his family moved to Boston, where he began a two-year teaching job at the Coolidge Corner Middle School l in Brookline, before arriving to his current position here in 2018.
"I love the students because I loved school myself," Szwartz said. "When I was in school I loved the attention and people listening to me, having conversations, making friendships, and going through the excitement of every day. Not every day is great or perfect. There are some really negative days that kids experience, but I love helping to guide them and helping them understand that eventually, they'll recognize that their guardians set them up for success by giving them a great quality education at Brimmer."
The Math Lab offers individual and group support for students in Algebra I to AP Calculus.
"I think it is a helpful place because it is versatile," Giulia Laurenza '25 said. "If you need somewhere to decompress and be with people who are going to support you, no matter what, it is a good place to have a good laugh. Mr. Szwartz is always very lively and he's able to connect with different people and different things."
Several teachers work in the Math Lab, but Szwartz, who runs the program, is especially beloved. Students describe him as supportive, caring, and funny; he makes you laugh if you're having a bad day, while also helping you get through your math homework.
"I encourage people to go to the math lab if they are not struggling because I think that Mr. Szwartz is an excellent teacher," Math Teacher Peter Slaski said. "There is usually more than one way to look at the problem, and if I'm looking at a specific way in class and if it's not working for a student, they can go to Mr. Szwartz, who may be attacking the same problem from a completely different angle and that way may make more sense to an individual student."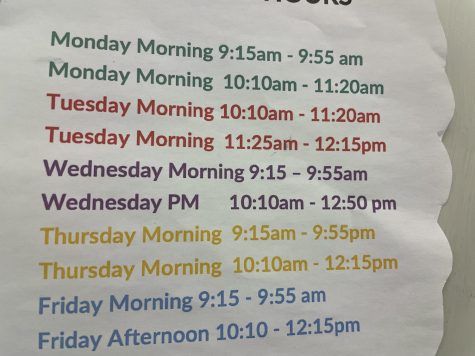 Math Teacher Rupa Houndegla echoes Slaski's sentiments.
"Mr. Szwartz makes students feel so comfortable and welcomed," Houndegla said. "He understands what the student's needs are and I think it's really good that the students get to connect with another adult who can teach them differently than the way they are learning in class."
Students use the space for math help, but also as a place to go and have a good laugh. 
When Noah Panto '25 visits Math Lab, he always finds it a helpful resource.
"I do visit Mr. Szwartz and the Math Lab," Panto said. "I find it effective, especially during times when I am struggling. It has helped me get through a lot of tests and helped me really grasp the material. Mr. Szwartz is very nice, shout-out to him," Panto said.
Leave a Comment
About the Contributor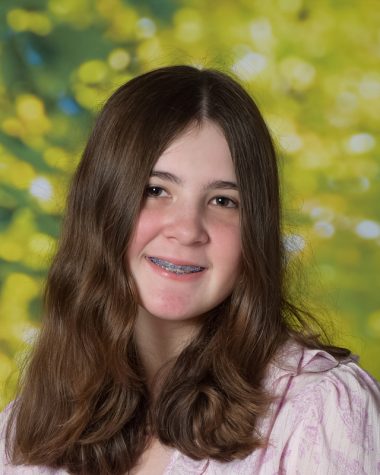 Mckinlee DePaola, Photojournalist
Mckinlee joined The Gator in 2023. She has been at Brimmer since 7th grade and loves it. She also loves photography, reading, listening to music, and horseback riding.