Students Collaborate with Artists for Humanity
For the past few months, nine juniors and seniors have collaborated with Artists for Humanity, a "social enterprise that uses creativity and design as vehicles for social change." 
Director of Innovation and Design Kathryn Lee, who is coordinating the partnership, said Artists for Humanity is "an incredible organization that also employs teens to teach after school."
The group meet each Wednesday in the Innovation Space, and is designing a set of lost-and-found bins, which will be placed around the School. 
"We are thinking of using a resin exterior," Madeline Hsiao '23 said. "We are going to have lost and found bins for the gym, for the Upper School and Middle School."
Leni Hicks-Dutt '23 is excited about the design.
"We want to incorporate a place for water bottles, clothes-hangers, and more," Hicks-Dutt said. "The bins will be an organized space for students to find their lost belongings." 
Hicks-Dutt also said that the group wants to represent the School in its design.
"We will collect different things that make up Brimmer; Brimmer gear, English class annotations," Hicks-Dutt said.
Lee is excited about the partnership, including students working on the creation at Artist for Humanity in Boston.
"Artists for Humanity have incredible facilities, but were initially only utilized after School," Lee said. "We were one of the first schools to connect with them to use their facilities during the day, and it became a part of the School's Senior Project."
In May, seniors will work at the Artists for Humanities facilities to make the lost-and-found bins.
"I really like the idea of the lost and found bins," Ugo Adiele '23 said. "I can't wait for the making process!"
Lee echoed her students' sentiments.
"I think it's going to be really cool," Lee said. "The students had some amazing ideas, and it is definitely going to have a lasting impact on our community."</p
Leave a Comment
About the Contributor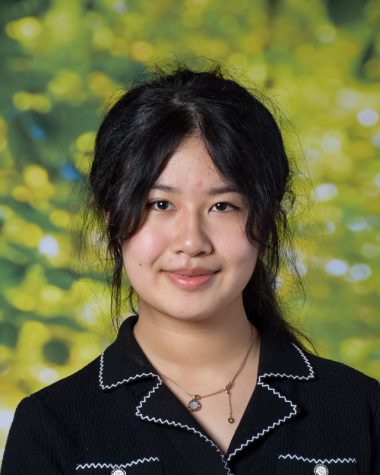 Mary Wang, Journalist
Mary is a new 9th-grade student at the School. Her interests range from creative arts to the environment and politics. She especially loves all theater-related things, debating, and sustainability. Being from China, she hopes to write about her country's culture and current events. She is excited to continue writing about these interests in The Gator.