Race for the 2023 Stanley Cup
The race for the Stanley Cup has officially begun. It is one of the most prestigious trophies in sports. Hockey fans worldwide have waited since October for the NHL Playoffs to start. 
The playoffs feature 16 of the league's 32 teams, including eight from each conference. The top four teams in each of the four divisions are ranked one to three with one Wild Card per division qualifying for the Stanley Cup Playoffs. 
The first round of the playoffs consists of four seven-game series in each conference, where the first team to win four games wins the series and moves on to the next round. This continues until one team raises the Stanley Cup.
In the Eastern Conference, the divisions are the Atlantic and the Metropolitan.
In the Atlantic Division, the 1-seed Boston Bruins play the Atlantic Wild Card Florida Panthers, and the 2-seed Toronto Maple Leafs play the 3-seed Tampa Bay Lightning. 
In the Metropolitan Division, the 1-seed Carolina Hurricanes play the Metropolitan Wild Card New York Islanders, and lastly, the 2-seed New Jersey Devils play the 3-seed New York Rangers. 
In the Western Conference, the divisions are the Central and the Pacific. 
The series is as follows in the Central Division: the 1-seed Colorado Avalanche plays the Central Wild Card Seattle Kraken, and the 2-seed Dallas Stars plays the 3-seed Minnesota Wild. 
In the Pacific Division, the 1-seed Vegas Golden Knights play the Pacific Wild Card Winnipeg Jets and the 2-seed Edmonton Oilers play the 3-seed Los Angeles Kings. 
On April 18, ESPN Insider Greg Wyshynski released his predictions for this year's playoff series with the Edmonton Oilers raising the Stanley Cup after beating the Boston Bruins 4 games to 2. 
According to DraftKings Sportsbook, the Bruins have the highest odds of raising the Stanley Cup for the seventh time in franchise history and their first title since 2011. 
My Playoff Predictions:  
Atlantic Division:
Boston Bruins over the Florida Panthers 4 games to 2.
Toronto Maple Leafs over the Tampa Bay Lightning 4 games to 3. 
Metropolitan Division:
Carolina Hurricanes over the New York Islanders 4 games to 2.
New York Rangers over the New Jersey Devils 4 games to 2. 
Central Division:
Dallas Stars over the Minnesota Wild 4 games to 3.
Colorado Avalanche over the Seattle Kraken 4 games to 3.
Pacific Division:
Vegas Golden Knights over the Winnipeg Jets 4 games to 3.
Los Angeles Kings over the Edmonton Oilers 4 games to 3. 
Stanley Cup: 
Avalanche over the Bruins 4 games to 3. 
Who do you think will raise the 2023 Stanley Cup?
Sorry, there was an error loading this poll.
View Comments (1)
About the Contributor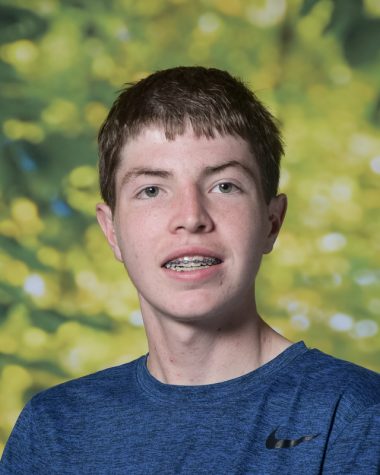 Jack Malloy, Journalist
Jack is in 10th grade and this is his second year of Journalism. He loves playing with his dog and watching sports with his dad. His favorite sport to watch is football and his favorite team is the Baltimore Ravens. He enjoys Skiing in the winter and going to Boston Celtics games