Middle Schoolers Spread Environmental Awareness
To honor Earth Day, the Middle School Environmental Club addressed the Lower School during a special assembly Friday, April 21, about the role of plastic in daily life.
The Club, consisting of seventh-graders Stella Bowman, Amelia Tymozco, Audrey Be, Ada Know, Alex Leonard, Arushi Mutha, Leo Karnes, and George Spaulding, engaged the younger students, who shared that water bottles, shopping bags, and food packaging are most visibile in their daily use.
The Middle Schoolers also read aloud a picture book by Meeg Pincas, Ocean Soup: A Recipe for You, Me, and. A Cleaner Sea, which offers a metaphor for the ocean becoming a "soup" of plastic, which people toss in the trash before ending up in the ocean.
Club members took turns reading aloud the book, which worked as a metaphor for the ocean becoming a "soup" of plastic, filled with tossed aside waste. The book also illustrates how pollution harms fish and wildlife, and how this harm is passed onto humans who consume animal protein.
The idea of consuming plastic in food prompted a Lower School students to ask, "Does that mean we are eating plastic, too?"
Pincus refers to our community as "chefs," who need to follow a recipe to fix the soup and make the ocean clean.
Only people can make a difference, including by recycling, reducing plastic intake, and finding energy alternatives, which Pincas highlights.
Stella Bowman '28, who leads the Middle School Environmental, hopes that the event made an impact on the even younger crowd.
"It was geared towards education and inspiring activism moving forwards," Bowman said.
Bowman concluded the assembly by advising students to be aware of how they handle plastics, and how much of it they use. She urged everyone to help make Earth is a cleaner place, and to get rid of the "Ocean soup."
The assembly concluded with one last question, "How can you reduce plastic intake?."
Lower School students jumped up from their seats to answer, raising their hands as high.
"Don't use plastic straws," they said. "Use metal straws and cups, bring your own shopping bag instead of using the store-supplied plastic ones, and be aware of how much plastic you're throwing away."
Leave a Comment
About the Contributor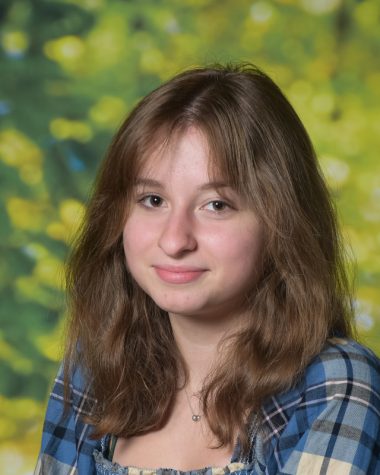 Charlotte Wolfstitch, Journalist
Charlotte is a 9th-grade student in her first semester with The Gator
. She likes performing arts, listening to music
 and
spending
 time with friends. She
is
excited for
her upcoming years writing for The Gator.