Op-Ed: Outfits Are the Cat's Meow at the Met Gala
The Met Gala, an eagerly awaited event for fashion enthusiasts, remains the pinnacle of its kind.

Since 1946, this annual gathering has taken place on the first Monday of May at The Met in New York, drawing in the crème de la crème of celebrities and fashion icons. While initially established as a charitable event benefiting The Met, the Met Gala has evolved into an unparalleled cultural phenomenon, capturing the imagination of the fashion world and cementing its status as a leading force in popular culture.

Each year, the Met Gala has a different theme, aligning with the current exhibits at The Met. In 2023, the theme was honoring the life and legacy of the late Karl Lagerfeld, a legendary fashion designer. Lagerfeld was one of the most iconic fashion designers  and is famous for his work for the brand Chanel. Something that is also iconic to Lagerfeld is his beloved pet cat Choupette who is a blue-cream tortie Birman. 

USA Today

During this year's event, which paid tribute to Lagerfeld, numerous attendees embraced the spirit of his beloved feline companion. However, three individuals stood out for their extraordinary dedication: Jared Leto, Lil Nas X, and Doja Cat. While some attendees opted for more subtle nods, such as Chole Fineman with her cat-shaped purse, these three celebrities truly took it to the next level, showcasing exceptional interpretations of Lagerfeld's Choupette.

Lil Nas X, the renowned rapper, made a bold entrance with one of the most intricate ensembles ever seen on the Met Gala carpet. He was just in a silver-thonged Speedo and matching boots with the rest of his body being covered in silver paint and rhinestones. While this look was already over the top, his face makeup consisted of pearls and rhinestones intricately assembled to look like the face of a cat. Nas claims that this look was inspired by Choupette, however, his look is a very abstract interpretation. 

The second cat theme look we saw was from the rapper Doja Cat. Her look consisted of a long white dress with an attached hood that had cat ears on the top. While the ears could have been enough of a reference, the rapper also opted for prosthetic makeup to make her face look like an actual cat. 

To fans of the rapper, this type of look was to be expected with both her name being "Cat" and her past eccentric fashion choices. Overall I believe Doja Cat's look was exactly on point. While the facial prosthetics may be shocking to some, in my opinion, paired with an elegant and simpler dress, they complemented extremely well. 

Undoubtedly, the most eccentric and fully inspired cat look of the night belonged to actor Jared Leto, known for his daring fashion choices on the Met Gala red carpet. However, this year, Leto surpassed all expectations. He arrived in a colossal, custom-made fursuit resembling Choupette, Lagerfeld's iconic feline companion.

The suit was not only surprising but remarkably realistic, capturing the essence of the beloved cat. Leto posed for photographs both with and without the cat mask, showcasing the intricate details of the ensemble. Later, he dramatically shed the entire fursuit to reveal a sleek, all-black second look underneath. Leto's boundary-pushing fur suit undeniably made waves in the realm of Met Gala fashion, and it is destined to become an enduring symbol of the 2023 event.

This year's Met Gala showcased a wide spectrum of looks, spanning from conventional red carpet attire to avant-garde high fashion. As the years go by, the event continues to evolve and captivate us even more. Given the extravagance of the ensembles we witnessed, it leaves us wondering what surprises await us next year.

It's hard to imagine how Jared Leto, Lil Nas X, and Doja Cat, who wowed us with their remarkable looks this year, will be able to surpass their own standards. Nevertheless, we eagerly anticipate their future appearances, excited to see what they have in store for us. The Met Gala never fails to push boundaries, and the anticipation for what lies ahead only grows stronger.
Leave a Comment
About the Contributor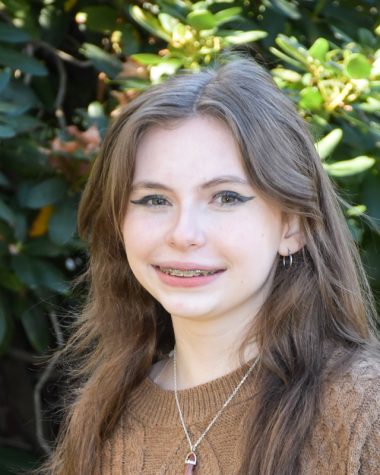 Celia Vasily-Cioffi, Journalist


Celia has been attending Brimmer since her 9th-grade year in 2020. She enjoys reading, watching films, and listening to music when she is not doing schoolwork.