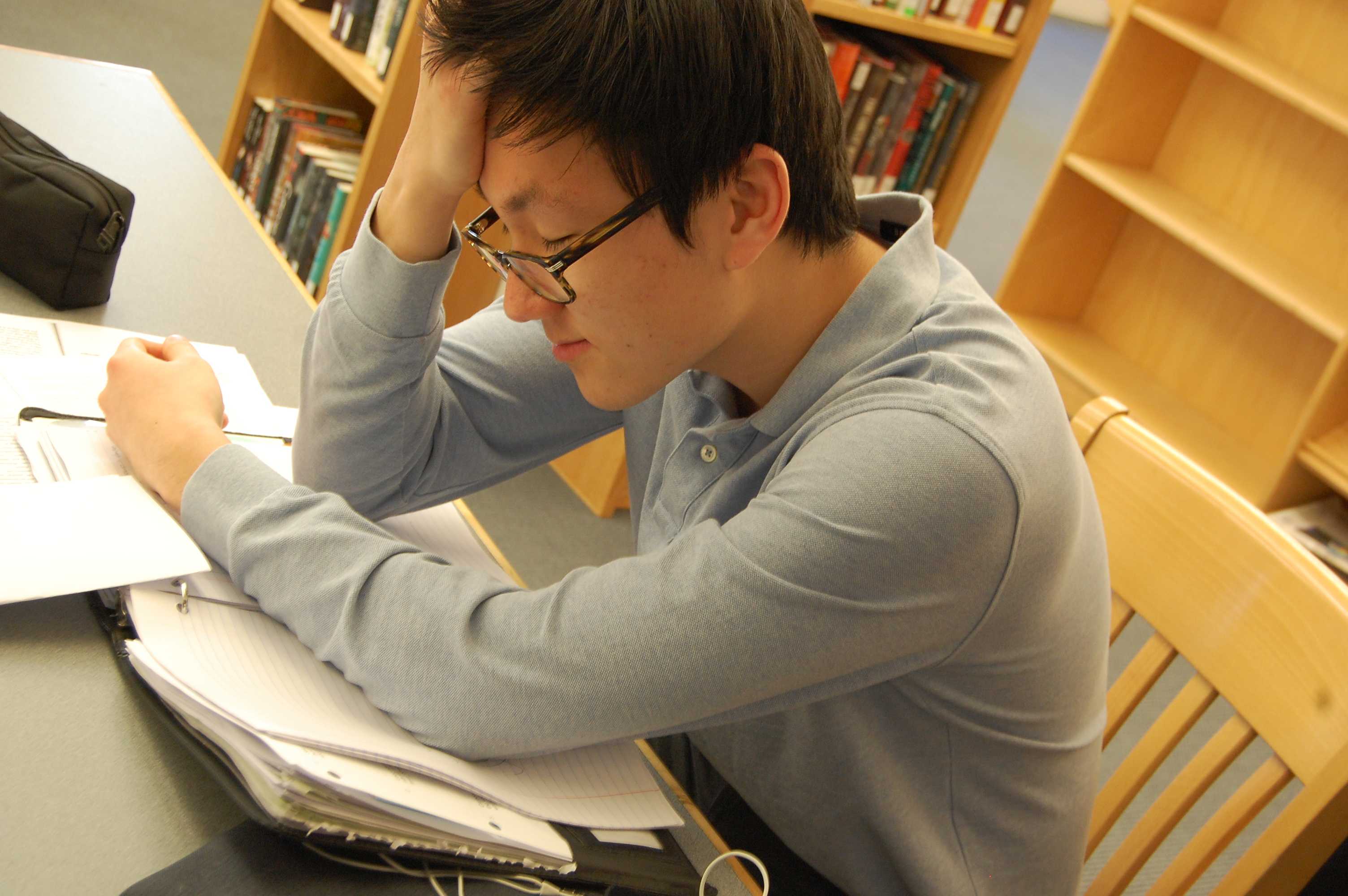 A recent academic study of 22,000 high school students nationwide has revealed that 39 percent feel tired, 29 percent feel stressed, and 26 percent feel bored, while only 22 percent reported feeling happy, and a mere 4.7 percent feel "excited to learn."
Across the nation, students have taken to Twitter to express their frustration about not finding time to simultaneously excel in the classroom, have a social life, and maintain a healthy sleep schedule. On countless posts, teens claim that they stress about flunking the college application process, leading to poorer job prospects.
This outlook comes on top of recent research by Mark Brackett, a leading research psychologist at Yale University, that confirms that stress harms students ability to perform academically. 
To what degree do Brimmer and May students share these concerns? Many here say that they struggle with time management—but the degree to which they feel stressed or tired increases steadily as they progress through high school.
"I have a ton of work because I'm taking three AP classes," says Lexi Hogan, '16. "It's a lot different than last year. There's long term work, and it takes up a lot of my time at night."
Sarah Smith '17 notes that she sometimes struggles to balance her schedule. "I can get enough sleep every night, but sometimes that means not spending as much time with my friends and family as I'd like," she says.
However, sophomore students do not share these concerns to the same degree.
"My current workload is definitely not overwhelming," says Monica Morales, '18. "Right now, I am able to complete the required work and still have time to watch television or do other things aside from homework." She adds that even when extra curricular activities, particularly sports, take up a lot of her time, she still manages her schedule relatively well.
Recent research by Mark Brackett at the Yale University Department of Psychology confirms a previously suspected  link between an inverse relationship between stress and academic ability.
Brackett writes, "It's hard to concentrate and it's hard to do well in school if your brain is constantly having to respond to stress."
Given these findings, Brimmer teachers and administrators continue to closely monitor to student stress.
"We are going to expect a lot out of you, but we are going to do it in an atmosphere that we hope will lower your level of anxiety," says Dean of Students Paul Murray. "We want students to experience joy in their learning and achieve a lot. If you are feeling good about yourselves, you can accomplish anything. We want to do our best to help students feel good about themselves."
[polldaddy poll=9316603]
Editors' note: The main photograph for this story, featuring Sean Lee '16, was staged for editorial purposes.