Spring Concert Impresses Audiences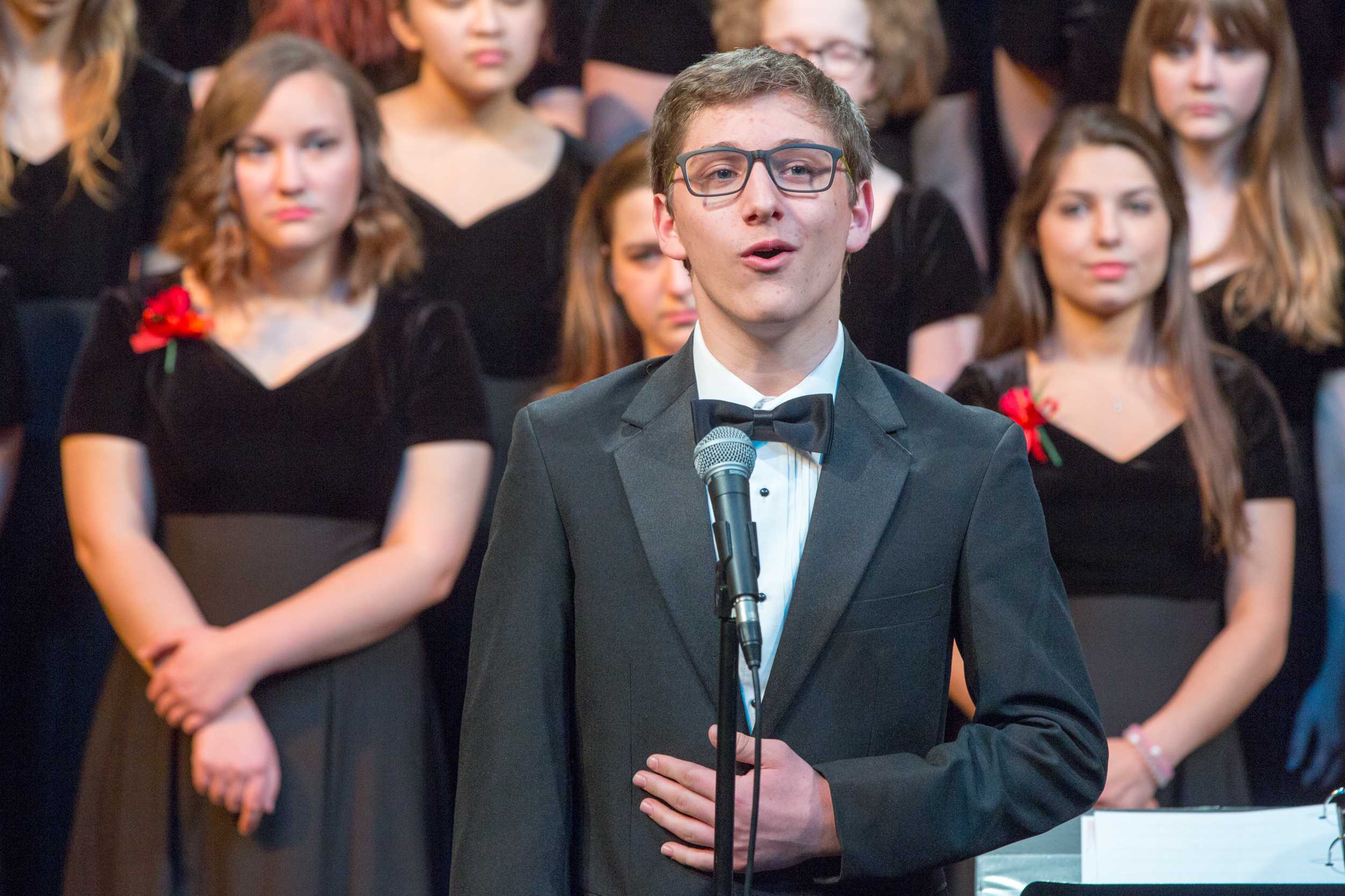 Greenline, May Chorale, and soloists from the Creative Arts Diploma program (CAP) performed at the annual Spring Concert last Thursday,
Greenline opened with traditionally inspiring songs, "The Storm is Passing Over," "The Prayer of the Children," and "Take Me to the ltchter."
"I think Greenline performed really well and it was sad saying goodbye to the seniors," said Choir Vice President Liam Johansson '17. "I've heard it was the best we ever performed."
CAP soloists Zack Rocklin Waltch '17 sang a "A New Brain" from the titular musical, Kate Delaney '16 sang "Someone to Watch Over Me" from Oh, Kay!, and Mia Kundert '16 sang "Summertime" from Porgy and Bess.
The Upper School Ensemble performed two classical pieces by Bach, and commemorated violinist Stephanie Zhang's '16 final performance with the group.
May Chorale performed two songs, "Indian Prayer" and "Lift Up Your Voice." CAP student Claudia Slifka '16 sang  "Own My Own" from Les Miserables. Greenline returned to the stage with "Homeward Bound," followed by CAP soloist Alexis Ifill '17, who sang "Too Beautiful for Words" from The Color Purple.
Greenline followed with "Trees," composed by famed Latvian composer Ēriks Ešenvalds. CAP soloist Tony Ni '16 then followed up with a powerful performance of "Music of the Night" from Phantom of the Opera.
Student conductor Tyler Best '18 orchestrated Greenline's last song, "Ride On, King Jesus." May Choral and Greenline joined forces and ended the concert with a song, "Sing to Me."
"The level of the singing was great and some of the most challenging music we have ever done in the two groups," said Upper School Music Director Frank Van Atta. "I think that both ensembles rose to the occasion."
Greenline will perform next at Senior graduation and honors convocation.
Leave a Comment