Gator Wins Award for Superior Editing, Publishing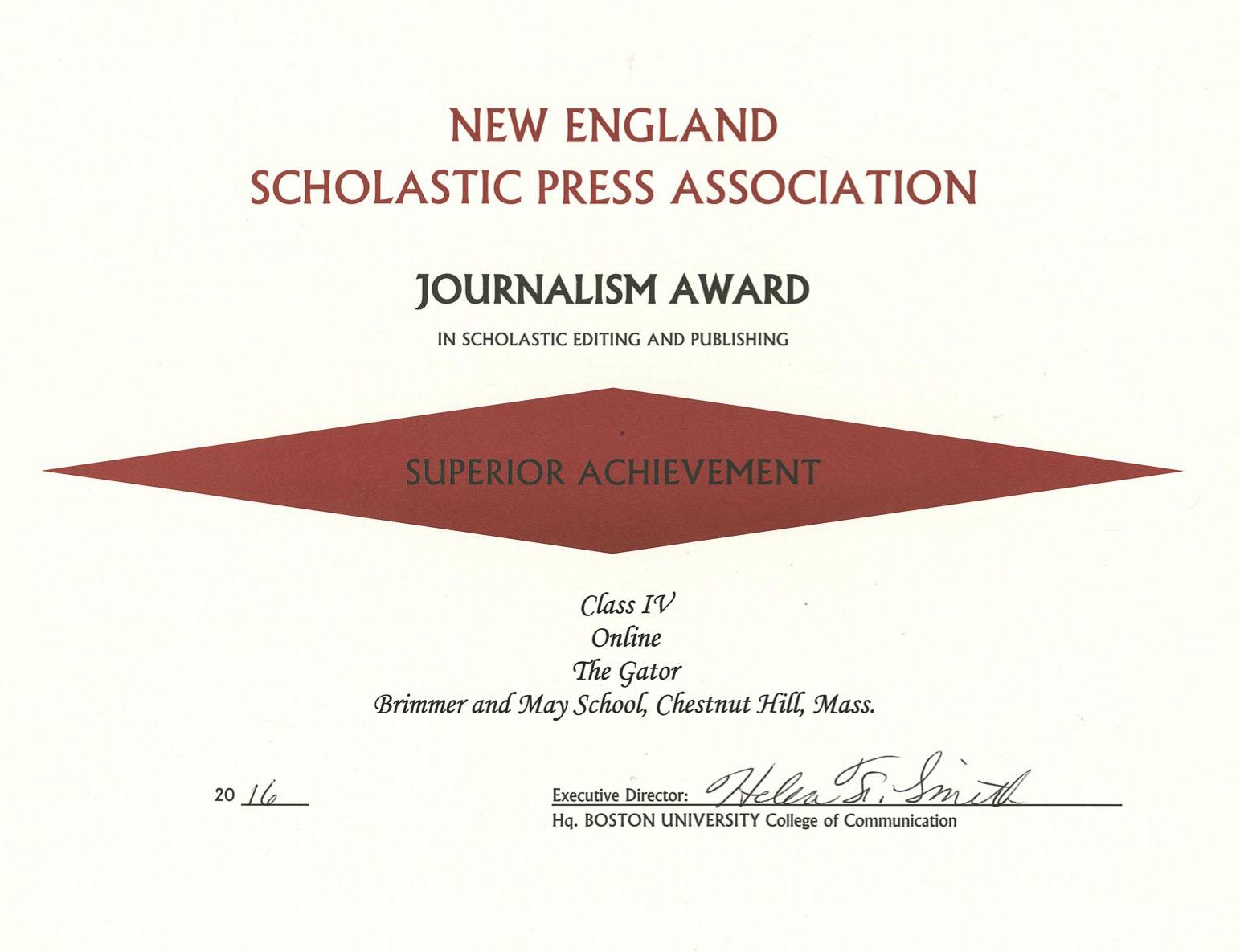 The newsroom is honored to win "Superior Achievement" in editing and publishing from the New England Scholastic Press Association. The Gator has worked diligently to enhance its depth and quality of coverage, and this award acknowledges our collective progress.
As you consider course selections for next year, keep The Gator in mind. We encourage you to join a multi-award-winning student news site. Enhance your digital footprint while climbing the newsroom ladder to significant leadership roles. As we expand our content offerings, The Gator seeks photographers, writers, sound and video producers, illustrators and cartoonists, as well as broadcasters and digital production managers.
Please contact editors Sam Ravina or Liam Johansson with any questions. All are welcome to join in grades 9-12. 
Leave a Comment