Poll Reveals Top Winterim Choices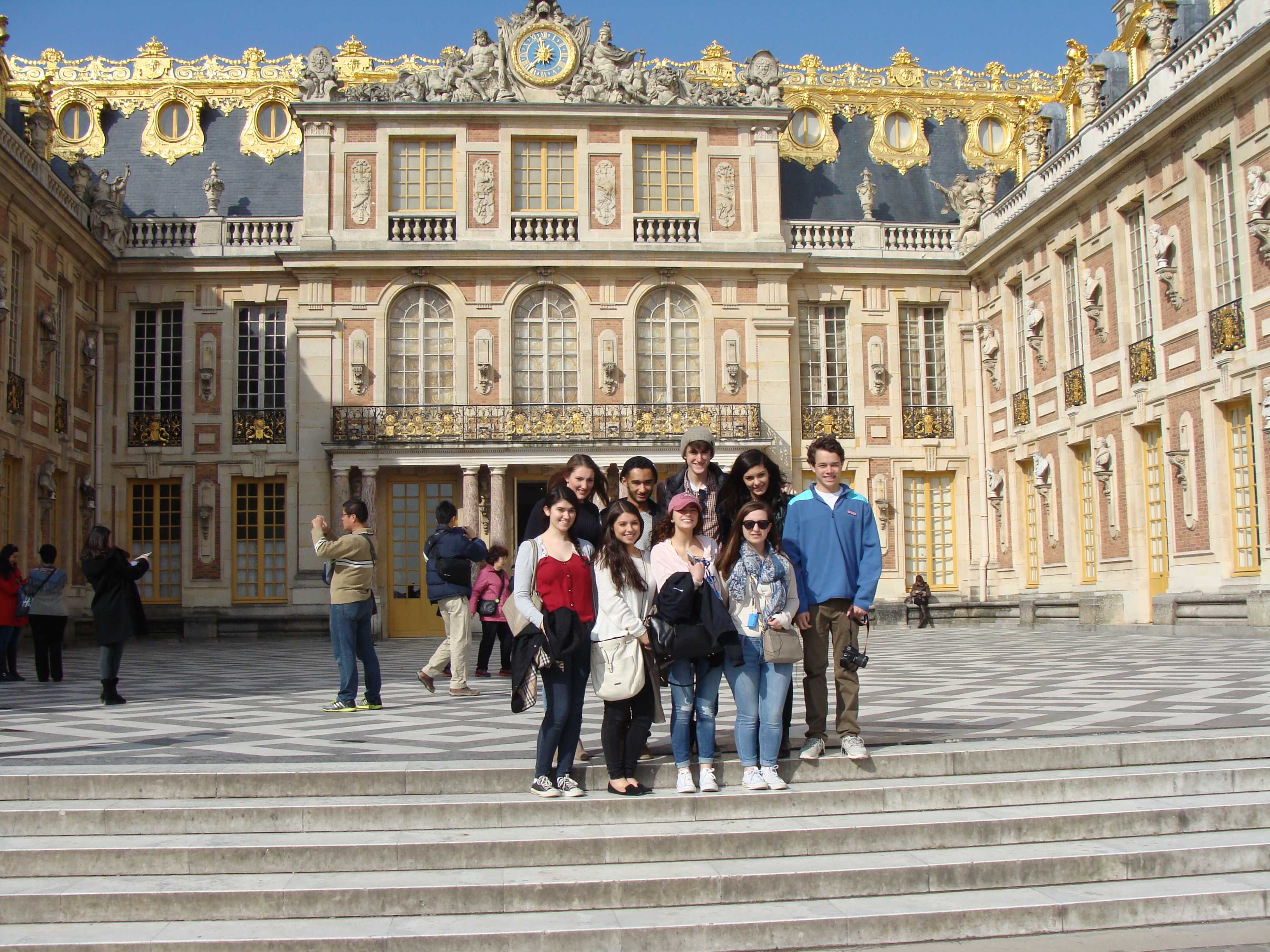 Following successful trips in 2015, students are excited by the School's recently announced 2017 Winterim options.
A poll conducted this week by The Gator of 56 freshman, sophomores and juniors shows that the most popular trips are currently Vietnam/Cambodia (25 percent), Germany (21 percent) and Cuba (25 percent). Current 8th-graders were not included in the poll, but they will attend Winterim next year. 
The California and China trips are least popular, recording no votes. Paris, Dominican Republic, England and Ireland/Scotland didn't fare much better—receiving two votes each. Japan also recorded eight votes, or 14 percent of the overall total.
The Vietnam/Cambodia trip is popular with students in multiple grades. "I want to learn even more about the Vietnam War," said Jared Heller '17. "It would be cool to see places I've read about or seen in movies with my own eyes."
Freshmen and sophomores are most excited about visiting Cuba. "I would love to go to Cuba since it's just been opened up to America," said Stephen Ramsden '19. "I'm ready to experience a different culture, hear a different language, taste different foods and see how people live."
The poll shows the junior class favoring Germany. "I'm a huge soccer fan so it would great to visit Germany," said Safi Aziz '17. "The country has an incredible soccer community and I would love to see the Olympic stadium. Visiting the BMW factory would be cool as well.
Students will be asked to submit their top three choices for trips next fall, once they return from orientation at camp.
Though some trips are more popular than others, all of them offer students an amazing experience they wouldn't get at another school. Who's excited for Winterim next year?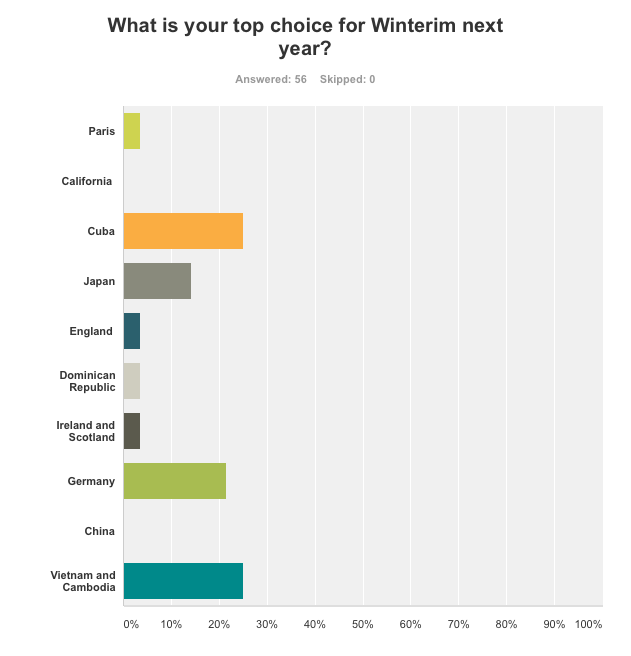 Leave a Comment