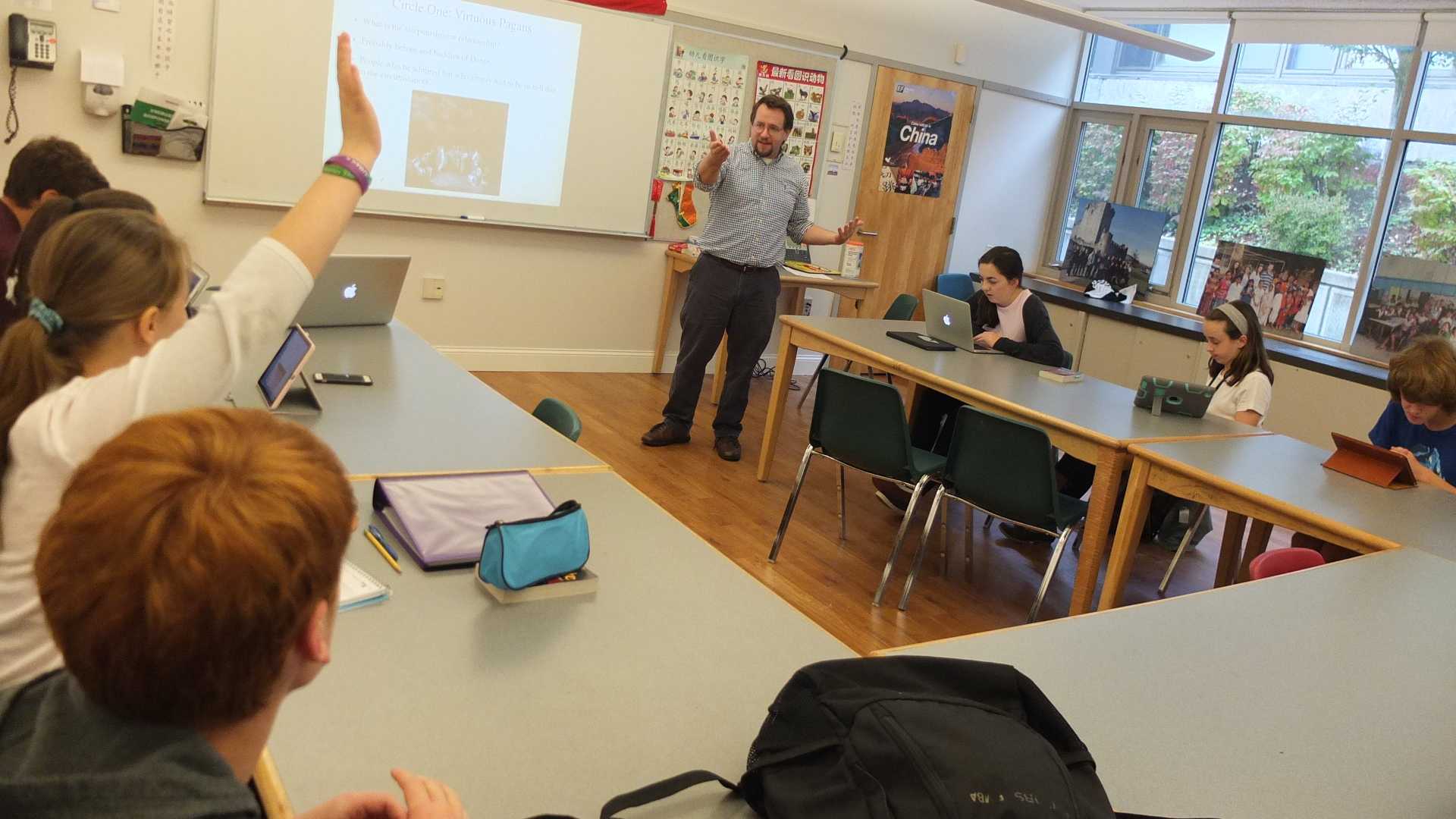 Freshman who notice little change in workload as compared to last year shouldn't get overly comfortable.
Dean of Students Paul Murray explains that to help students acclimate to the Upper School, "intentionally, things starts off a little slowly in the 9th grade." Students enter the high school from different schools and levels of learning, Murray explains. "The work usually ramps up around December," he says.
Students taking an honors course might expect the change to come even sooner, according to Murray.
Several freshman The Gator spoke with noticed an elevated workload from last year, but none felt too stressed or overextended. "It's certainly a lot more than in Middle School," said Nelson Everts '20. "I've got a lot of essays and tests, but I would say that I'm adjusting well."
Jerry Hao '20 echoed Everts sentiments. "I definitely expected the workload in upper school to be much more than middle school. So far I think that the workload is less than I expected, but I believe that as the school year goes on, we will get much more work to do."
Other freshman echoed Hao's sentiments, also adding that unlike in middle school, colleges will see their high school transcripts.
"When you enter high school, everything matters," says Catherine Leeder '20, noting that this serves as an added incentive for her and her peers to perform even better than last year. "In high school, all of your grades count, which puts a lot of pressures on us."
Upper School Head Joshua Neudel is aware of the added pressure to earn good grades, but at the same time, he doesn't necessarily think that grades should drive everything a student does. "I think being aware of your grade is important to know how you're doing," he says. "But I think being aware of how you learn, what you understand and how to be successful in learning, is more important. Developing key skills and study habits will lead to improved grades and success in and outside of the classroom."