Presidential Debate Underwhelms Community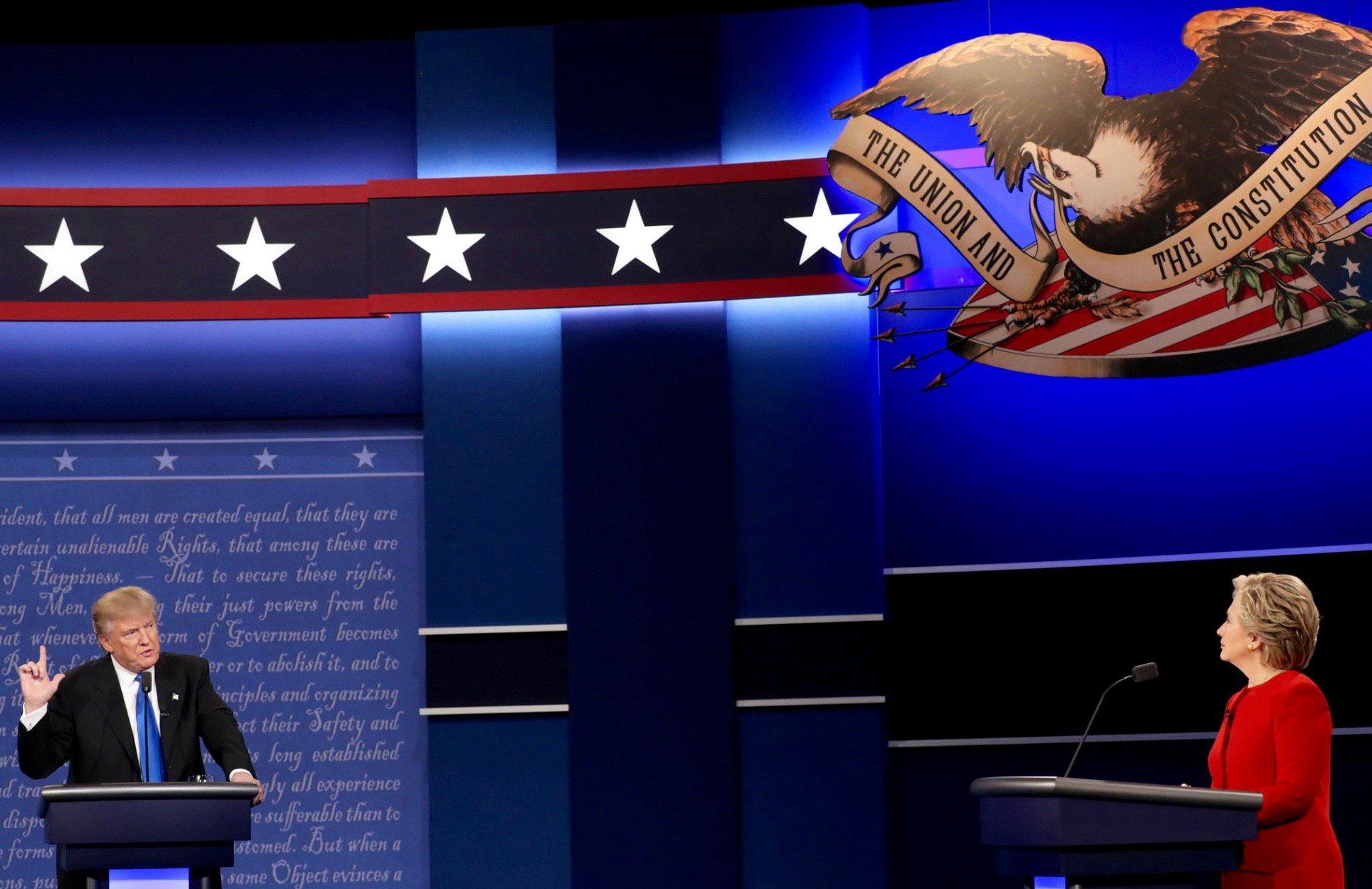 Hillary Clinton and Donald Trump squared off in the first of three Presidential Debates Sept. 26, and community members don't seem overly impressed by either candidate's performance.
"The thing that I am finding the most concerning is how we are learning about their personal lives, not the policies that they are trying to make a reality," says Jack Donnelly '18. "There is a lot of personal stuff being aired between the candidates, and that needs to change, especially if voters are going to go into the ballot box in November with an informed opinion. It's important to assess character, but let's not forget about policy as well."
During the 90-minute debate, Trump and Clinton sparred over tax returns and deleted emails, and how and if they should increase taxes.
"Primarily, the debate reinforced the images I already had of each candidate," said Upper School English teacher Kenley Smith." I also wish the moderator had been a little more forceful in asking follow-up questions, and in not allowing the candidates to interrupt each other."
Moderator Lester Holt asked Trump when and if he would release his tax returns. Trump responded that as he is under audit, he could not release any information — as per the advice of his lawyers.
When Holt countered that the IRS does not prevent individuals under audit from making their returns public, Trump mentioned his rival's email scandal, which has plagued Clinton's campaign since she launched her campaign. He also stated that if Clinton releases the contents of her 30,000 deleted emails, he will go against counsel and releases his returns.
Still, earlier this month the New York Times obtained a copy of Trump's 1995 tax returns, which show that a $916 million loss could have allowed him to avoid paying federal taxes for 18 years.
During the debate, Trump said he was "smart" for not paying taxes.
"While I don't specifically remember how the debate impacted my feelings about Secretary Clinton's emails, I do recall that Mr. Trump's reaction to the questions about his tax returns did not make me feel better about the fact that he refuses to release them to the American people," says Director of Global Studies and Humanities Department Co-Chair Kelly Neely.
The third and final presidential debate takes place tomorrow at 9:00 p.m. at the University of Nevada in Las Vegas.
[polldaddy poll=9554646]
Leave a Comment