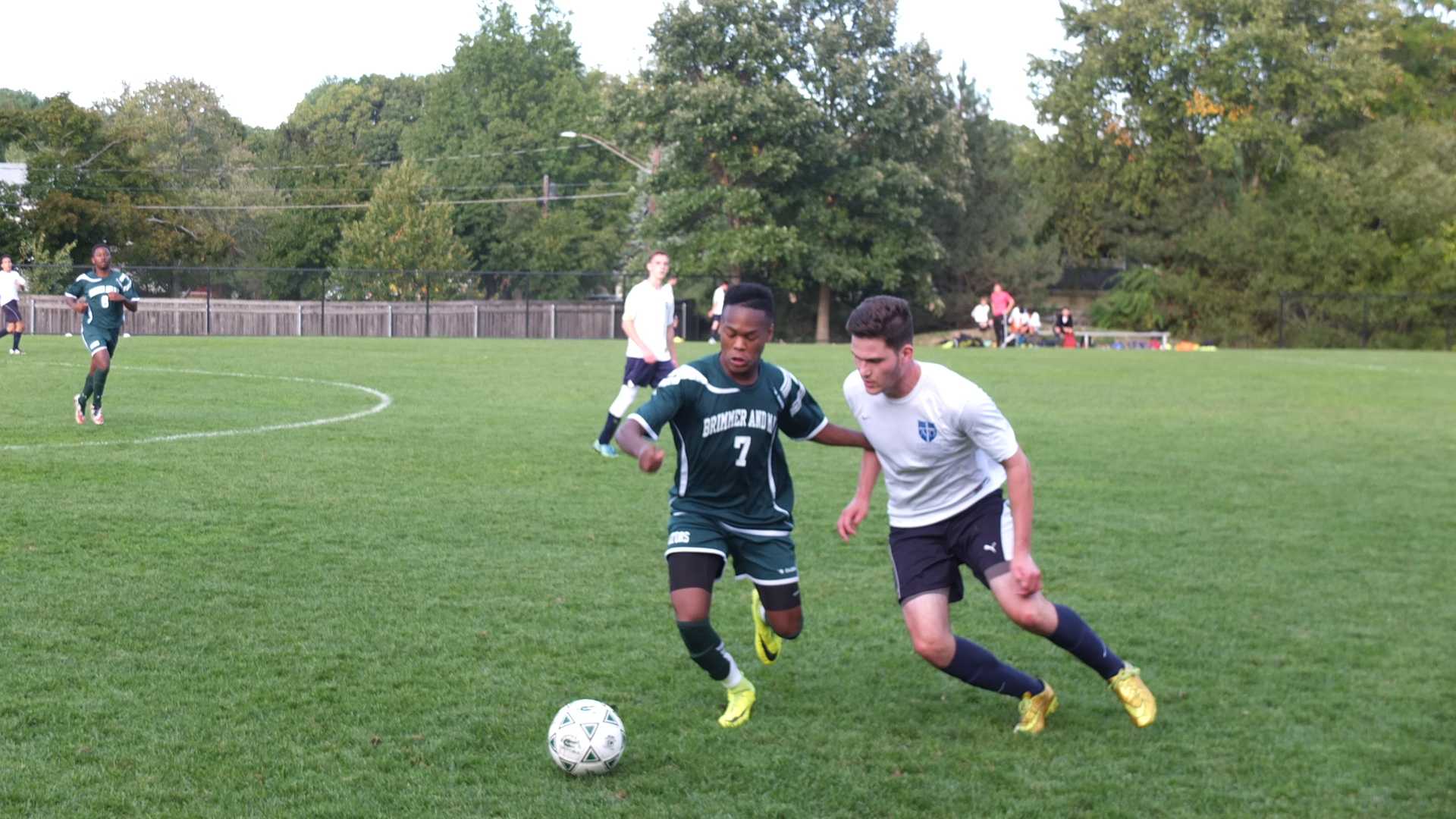 After a convincing 3:0 win against Boston Trinity Academy in the first round of league playoffs, on Halloween, the Varsity Boys' soccer season suffered a heartbreaking 2:0 loss to Gann Academy.
Despite losing in the Massachusetts Bay Independent League semifinal, the team finished the regular season with a solid record of 13-6.
"I think we did a lot better this year than the past three years, but what really tripped us up was that we were not ready for the big field at Gann," said Captain Alex Dolan '17. "We really worked well as a team and had a lot of potential this year, and it was pretty devastating that we lost this early."
Still, Dolan's favorite moment this season was beating Newman on their home turf. "Before that game, they were undefeated at home," he said. "I was so proud of everyone and how much effort they put in."
When asked about what went ary in the last game, keeper Liam Johansson '17 echoed Dolan's remarks. "In the game itself, we got very unlucky and got some tough breaks," he said. "We know we can't play well at that field and we haven't won there in a long time."
Johansson said he has enjoyed a great career at Brimmer, and that he is going to miss his teammates next year. "Brimmer has been a wonderful place to play soccer and it's very disappointing that it is over, but I'm glad that I was a part of this team."
The Gators finished the season in third place, and was one of only two teams in the league to defeat every team at least once.
"We had a great season, we finished the season in third place, and we made it to the semifinal for the first time since 2012, when we won the championship," said Head Coach Chris Hardman. "This was definitely the best season since then, and we have an outside chance of making the NEPSAC tournament,"
The Gators will find out Saturday if their season stays alive with the NEPSAC bid.