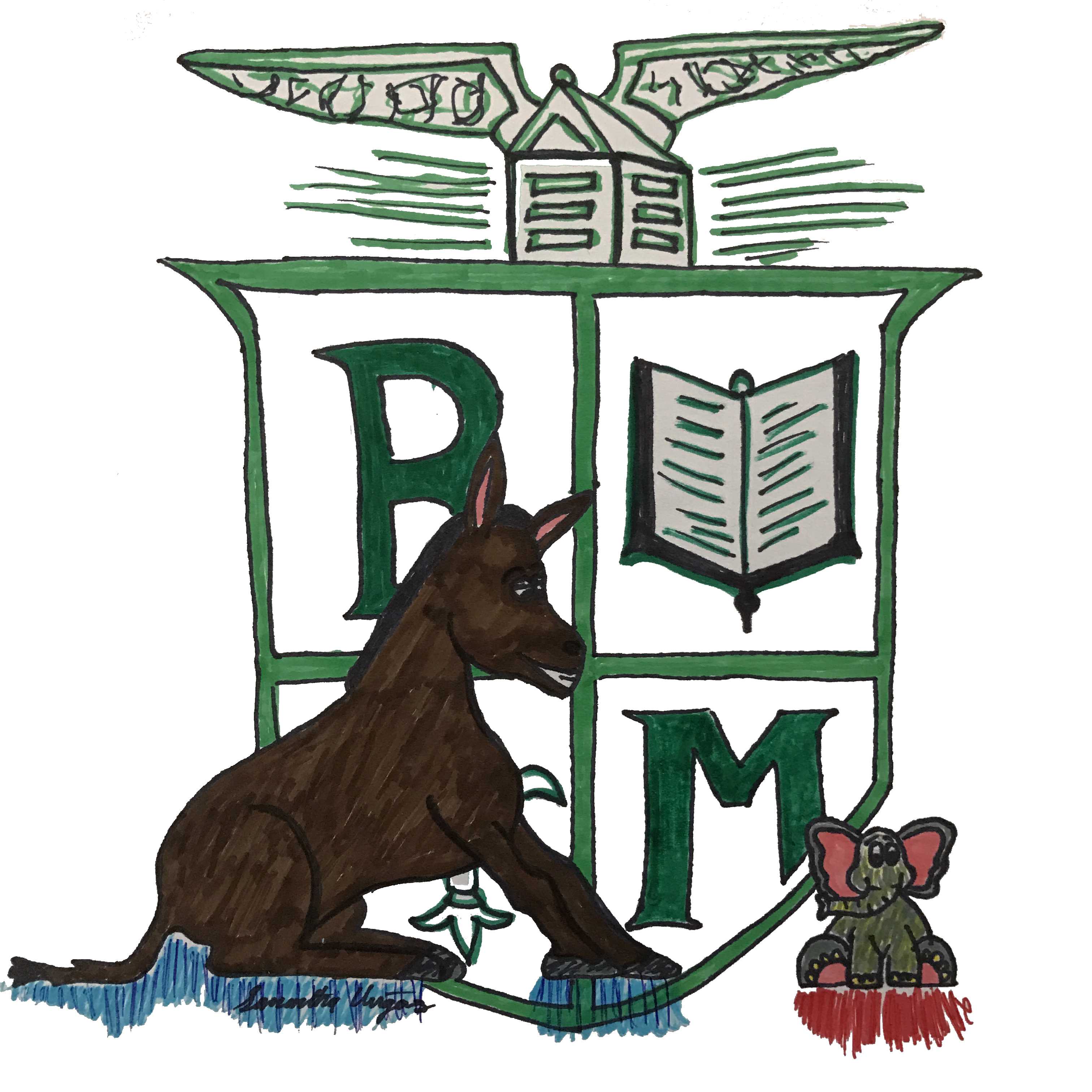 Much of the community is shocked and disappointed at the results of last Tuesday's historic election, in which Republican Donald J. Trump defeated former Secretary of State Democrat Hillary Rodham Clinton for control of the White House.
At Upper School morning meeting the Wednesday following the election, Upper School Joshua Neudel called for the community to come together at a difficult time. "We cannot allow the hate and disdain to permeate our community and build walls between us," he said. "We are going to need to stand up for those people whose voices may be silenced. We need to support each other and not create more fear."
For her part, Head of School Judith Guild encouraged students to uphold Brimmer's core values, and to think before speaking. "Whenever we have an election in this country, it has the potential to be a divisive and turbulent time," she said. "This is a time for this community to not give into that— we can be better than that. We're not going to be divisive. I ask you today to take a deep breathe."
Defying most polls, which showed Clinton with a commanding lead, Trump flipped traditional red Rust Belt states of Michigan, Pennsylvania and Wisconsin, as well as Wisconsin and Ohio, winning over white working voters.
On the campaign trail, Trump, a business mogul and former reality television star, shattered the traditional expectations for a presidential candidate with an array of controversial proposals —building a wall along the Mexican-American border, banning Muslims from entering the country—and derogatory comments about about women, immigrants, African Americans, and the disabled.
Additionally, breaking with almost 40 years of tradition for major-party presidential candidates, Trump refused to release his tax returns, citing legal advice as he undergoes an audit.
"Trump's campaign has run on hate, especially hate toward minorities, and his victory has given hate hope," says Alexis Ifill '17, who adds that with Republicans also in control of both houses of Congress, "lots of damage can be done."
Steven Ramsden '19 echoed Ifill's sentiments. "Donald Trump's campaign and him becoming president is quite frightening, not only for myself, but for minorities and people of color like me," he says. "I feel like this whole country is going to go downhill due to the fact that Donald Trump is now the face of the United States."
However, a small minority of students believe Trump will bring the change the nation needs.
"I'm excited that we have a new perspective in office," says Jimmy Yfantopoulos '18. "I feel that as an outsider with no political experience could actually be beneficial to our nation. The business aspect of Trump is something that inspires me—he has a way with people, and I can't wait to see what he brings to the office."
For an October surprise, The Washington Post released a 2005 hot mic recording between Trump and now-former Access Hollywood host Billy Bush, in which the president-elect used sexist and offensive language toward women. "I'm automatically attracted to beautiful [women]," Trump said. "I just start kissing them. It's like a magnet. Just kiss. I don't even wait. And when you're a star they let you do it. You can do anything. Grab them by the [expletive]. You can do anything."
But Clinton's campaign wasn't free from controversy, either. Ultimately, she proved unable to recover from an e-mail scandal that plagued her campaign from the start. As secretary of state under President Obama, Clinton used a personal e-mail address connected to a private server, rather than always using the system safeguarded by the federal government.
Addressing the Upper School about the tumultuous election, Neudel went on to say that Brimmer should strive to be an example for how to build community, not divisiveness. "Over the next few hours, days, weeks, and months, be there for each other. I know that this will create the light that will shine through the darkness that has come from our divided nation," he said.
[polldaddy poll=9580897]
– Video produced by Cole Morad '20