In Tourney, Gators Fall to Hebron School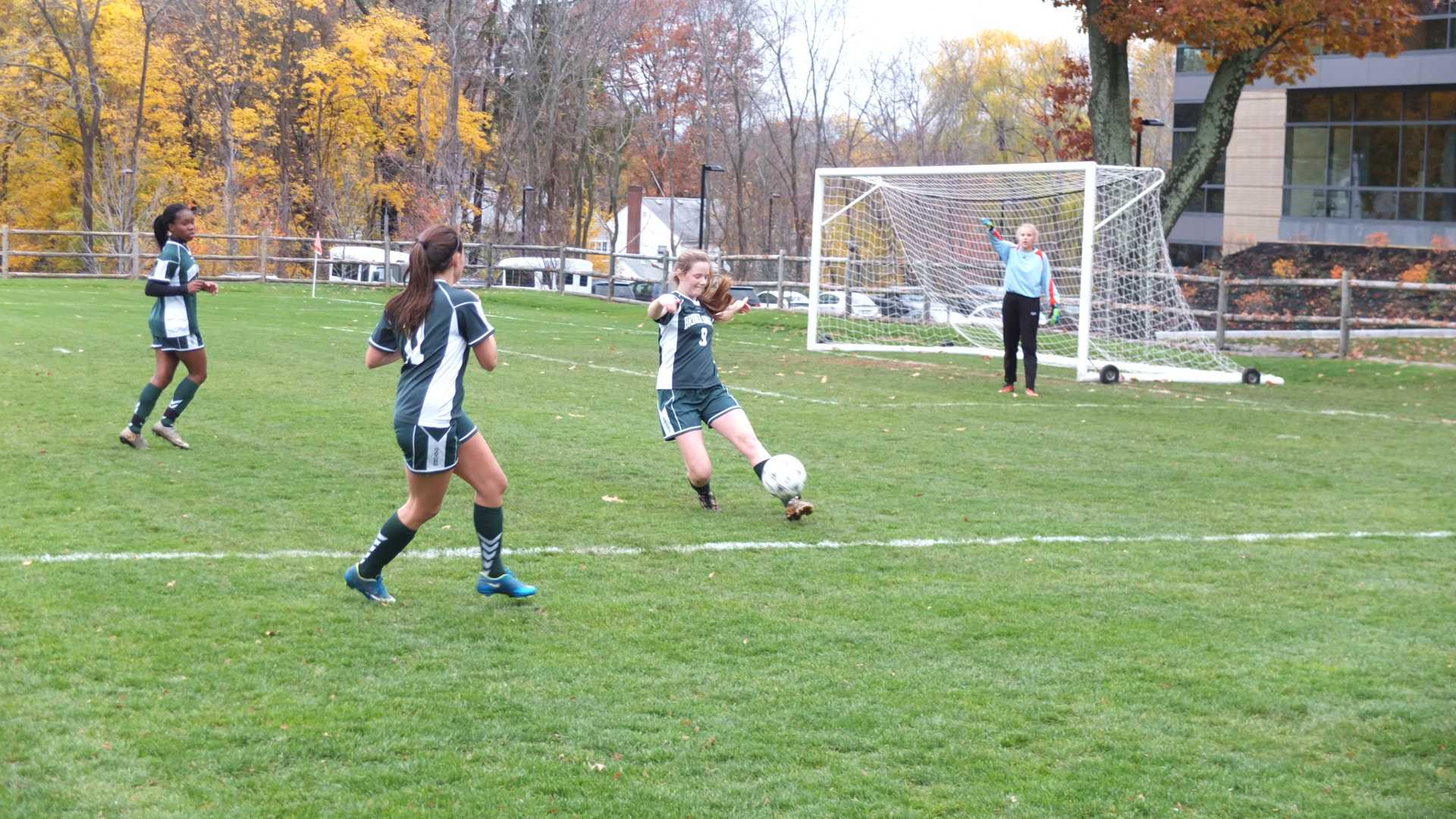 Fresh off winning the Independent Girls Conference title, the Girls' Varsity Soccer team fell to Hebron School 2:1 last Wednesday in the Class-D New England Prep School Soccer Tournament.
The Gators came out fast and powerful, with Kimberly Santos '17 beating the Hebron keeper early in the game.
"We controlled the game from the start, then we started to lose momentum," said Co-Captain Sarah Smith '17. "Even though we lost, it was a nice way to end our season. We fought hard."
The score remained tied until the start of the second half, when Hebron broke through the defense to score. But the Gators didn't let up on either side of the field, pressuring the ball more on offense and taking more shots on goal.
"We played a very tough physical opponent and we used our speed and skill to try to dictate the game. Unfortunately the ball didn't bounce our way for us," said Head Coach Coach Brian Purcell. "The biggest takeaway from this game is that we are improving every year"
Shani Breiman '18 echoed Purcell's sentiments, adding that the team played an especially strong first half.
"We enjoyed a really long season, and I think it was hard to go out and maintain that extra gear against Hebron," Breiman said. "A good takeaway is that we have the potential to beat teams outside of our league, and our next team goal, after winning the league championship  again, is winning a NEPSAC game."  
Hebron Academy lost in the finals to Vermont Academy, 1:0.
Leave a Comment