MS Boys' Basketball Gains Popularity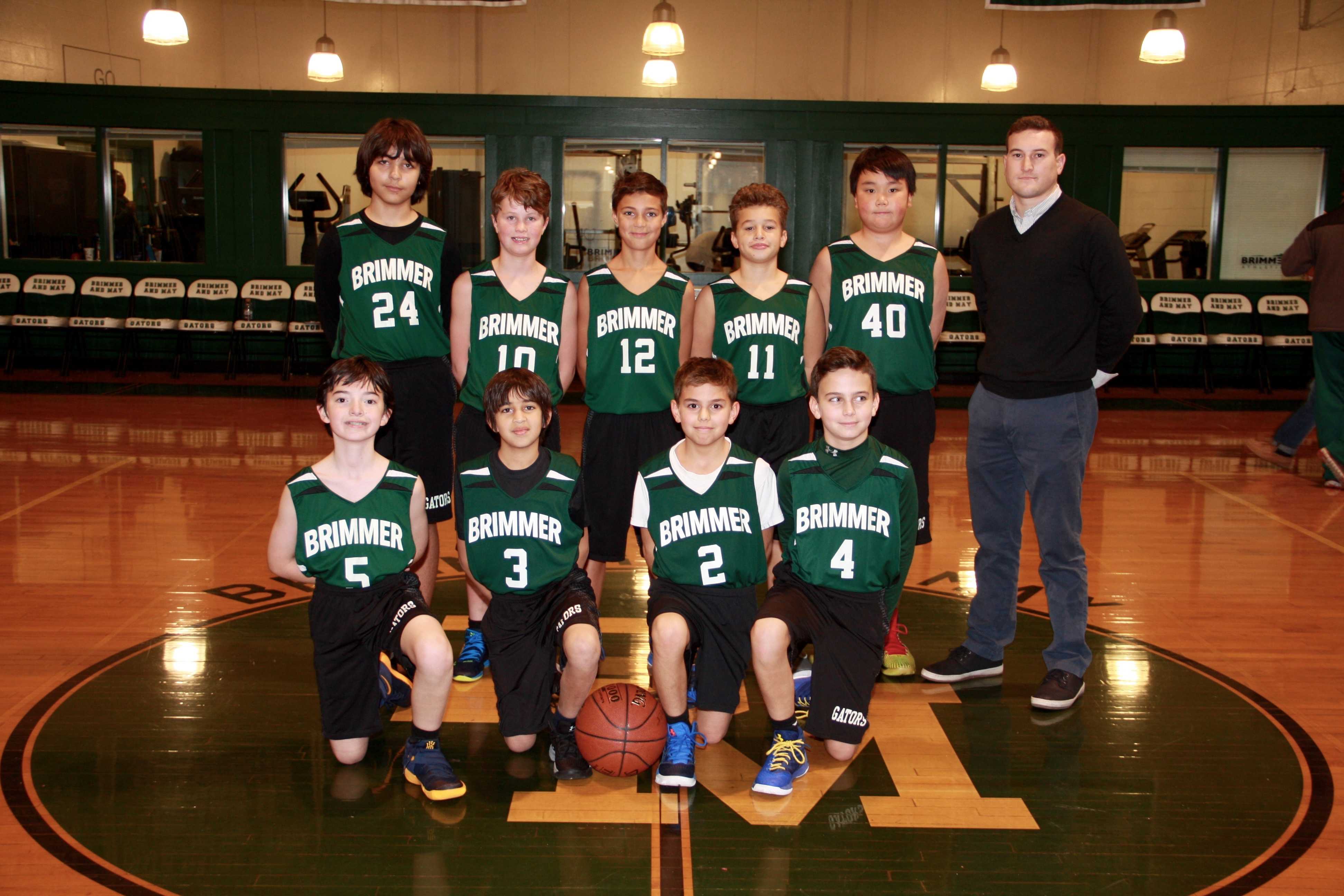 To accommodate an approximate 20 percent increase in across the board participation in boys' basketball, this season, the Athletic Department made some adjustments.
For the first time in School history, Athletic Director Jeff Gates says, Brimer is fielding a 6th grade team, 7th grade, and an 8th grade team—all with 10-player benches. Last year, the School fielded a combined 6th and 7th grade team, consisting of 16 players, and a junior varsity team, consisting of 12 players, most of whom were 8th graders.
"Smaller teams allow coaches to work with the kids, and teach them the skills to excel, and allows flexibility for more playing time," says Athletic Director Jeff Gates, who also noted a 20 percent increase in participation across the board.
"It's been a lot easier to manage this year, going from 15 to 10 players, so I imagine it's going to result in getting a lot more playing time for the team," said Matt Vaughan, who coaches the 7th grade boys' team. "With instructional basketball, everyone needs to get playing time so the smaller team is going to help with that."
"I think that it's a lot of fun to play on the 8th grade team," says Tristan Durocher '21. "We get to spend more time together, and we really bond as a team."
Middle School Athletic Director Abbey Nyland says that she is pleased with the switch, which promotes a higher quality playing experience. While Nyland says that having additional teams makes scheduling practice times and games more challenging, it's well worth the extra work.
"I've seen tremendous growth in our teams so far," Nyland says. "I think that the reason that there are so many more players is that our students love basketball. It's a trickle-down-effect, so when the younger kids see our varsity teams do well they want to play basketball."
Leave a Comment