Injuries Plague V2 Basketball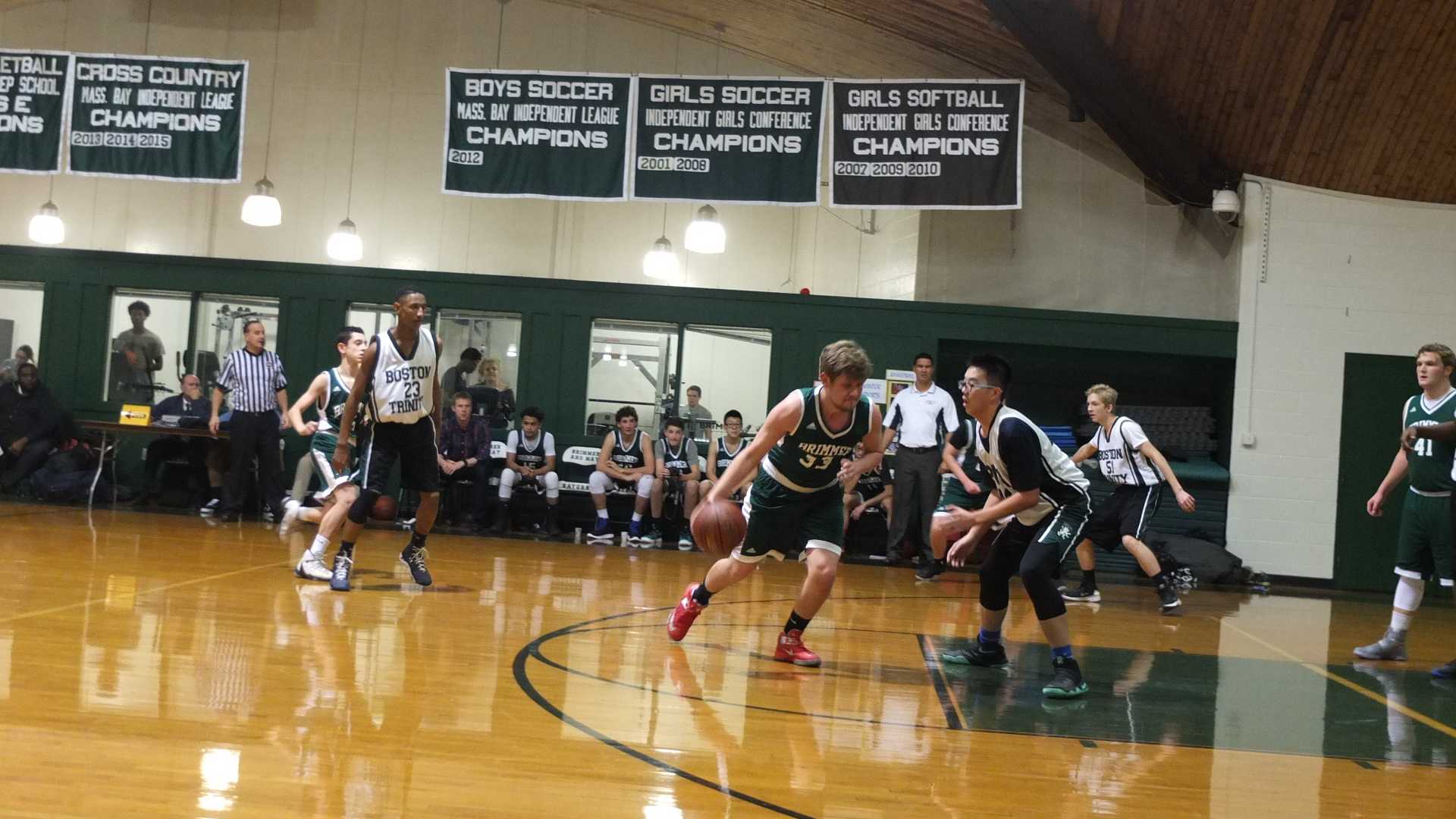 Midway through its game schedule, Varsity II basketball has fallen to a record of 1-6, as early season-ending injuries to starters Liam Johansson '17 and Co-Captain Michael Hastings '18 have dashed the team's playoffs hopes.
While losses have been close, the team's only win was 63-60 double overtime victory at CSW. When Johansson and Hastings—the top two big men on a squad lacking size—were sidelined by knee and back injuries, the team's difficulties in rebounding and post-defense were exposed in a 30-20 loss at CSW.
"So far, the season has been disappointing just because of the amount of close games we should have won," says Hastings," With Liam being injured, it is a huge loss to the team because he is such a critical player."
"Our team has been struggling with size this year, and rebounding and defense haven been hard for us because of this," says Johansson. "But we are growing and working hard to get better.
Tal Breiman, a talented 8th grader brought up to play starting point guard, began the season with several 20-point performances. But without Johansson helping to draw defenders away from the perimeter, Breiman, the squad's leading scorer, has averaged only 6 points in the last three games.
However, the speed and athleticism of Breiman, along with shooting guard Geo Echebiri '18,  the team's second-top scorer, have highlighted the team's strengths in fast break scoring and perimeter ball movement.
Despite a tough start, the team has is optimistic entering the second half of the season.
"We just have to close the gap in a few games, and continue to improve our team chemistry." says Co-Captain Tony Zheng '17 says. "If we do that, I think we end the year with a positive record."
Leave a Comment