Community Responds to Trump's Travel Order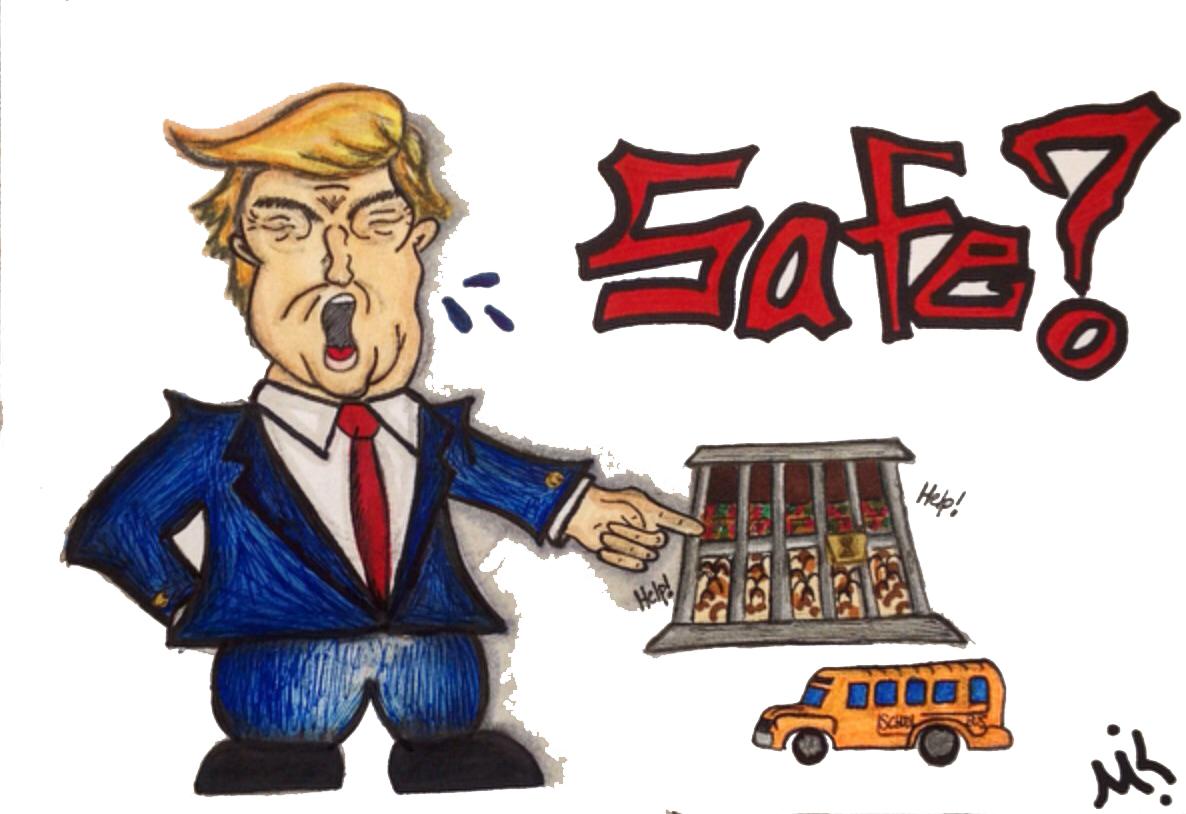 A federal appeals panel unanimously rejected President Donald Trump's Executive Order, banning travel into the United States from seven largely Muslim nations, but community members are still reeling from what they consider to be bad policy and political overreach.
"America has always been the land of the free and home of the brave," Trump told reporters, shortly after issuing his order. "We will keep it free and keep it safe, as the media knows, but refuses to say. . . To be clear, this is not a Muslim ban, as the media is falsely reporting. This is not about religion—this is about terror and keeping our country safe."
But many students here feel differently about preventing entry into the United States—for any amount of time—of citizens from Iran, Iraq, Syria, Sudan, Libya, Yemen and Somalia.
"As a son of an immigrant, I was very disappointed in Trump," says Jonathan DeJesus '18. "Our country stands for the values for citizens of all other nations, but unfortunately, our president seems to not respect everyone from other countries."
"It's not fair to ban specific countries from coming in," says Caiti Cullen '19. "If Trump is going to prevent people from entering the United States, he might as well prevent everyone from coming in. That would have just about the same level of absurd logic."
"It's not as easy as Trump thinks," says Maya Bousek '19. "You can't just close relations with other countries off that quickly."
The Ninth Circuit Court of Appeals agrees.
"The Government has pointed to no evidence that any alien from any of the countries named in the Order has perpetrated a terrorist attack in the United States," the judges wrote. "Rather than present evidence to explain the need for the Executive Order, the Government has taken the position that we must not review its decision at all. We disagree."
Teachers feel similarly.
"It was like they were closing the doors without asking anybody first," says Humanities Department Co-Chair Donald Reese.
"I felt that, as a society, we're losing compassion for people," says Middle and Upper School science teacher Bethany Shannon.
Trump, who has been vocal about his disdain for judicial interference, recently announced that he would issue a revised travel ban tailored to the federal court.
Here, Director of Admissions Brian Beale reports that to the best of his knowledge,  no currently enrolled students are citizens from the seven nations covered by the White House's travel ban.
Around the nation, however, students and teachers are feeling more afraid.
"Anytime you're talking about people's status in the country, there will be fear," Education Week quoted Elizabeth Demchak, the principal at Claremont International High School in New York City, as saying. "We have to try and give [students] as much stability as possible."
[polldaddy poll="9672391"]
Leave a Comment