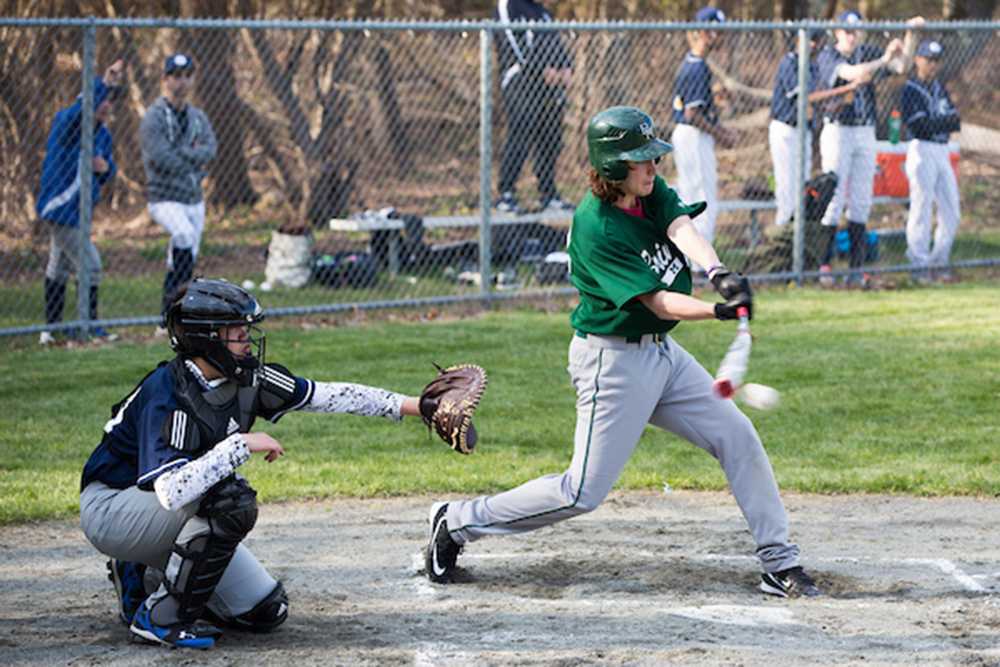 After last year's disappointing loss to Gann in the Massachusetts Bay Independent League (MBIL) Championship, Varsity Baseball is looking for redemption.
It's no secret that the team will miss leadoff hitter Jacob Quiles '16 and league MVP pitcher Keenan Iuliano '16, but the team's core players remain. Offensively, the team looks sound with juniors Matt Hastings, Grant Iuliano, Jack Donnelly and Dylan Rigol leading the charge.
"We have a very experienced team this year, since most of our team is made up of upperclassmen," said Donnelly. "We have really good chemistry because we have all been on the team together for so long."
From batting practice, newcomer Jimmy Yfantopolous '18 looks like he will be a strong leadoff hitter—and the team is hoping that he can fill the shoes of the speedy Quiles. The Gators also plan to continue developing the young talent of outfielder Michael Donahue '19 and pitcher Gabe Bryan '19.
The team is most concerned about defense, where fielding and pitching needs support. The starting pitchers this year are expected to be Iuliano, who is known for his fastball, Donnelly, who has a great curveball, and Bryan, who is working on developing his pitching arsenal.
Aside from an MBIL title, the team also hopes to beat Eastern Independent League (EIL) opponents as well, hoping to prove that the Gators deserve a spot in a more competitive league.
"I am confident we can beat our EIL opponents this year," said Hastings, "I know our team can prove we belong in a better league."
Historically, in the MBIL, the Gators have been the team to beat, winning two of the last three league championships.
The team recently began weekend practices to prepare for its April 4 season opener against Bradford Christian Academy.