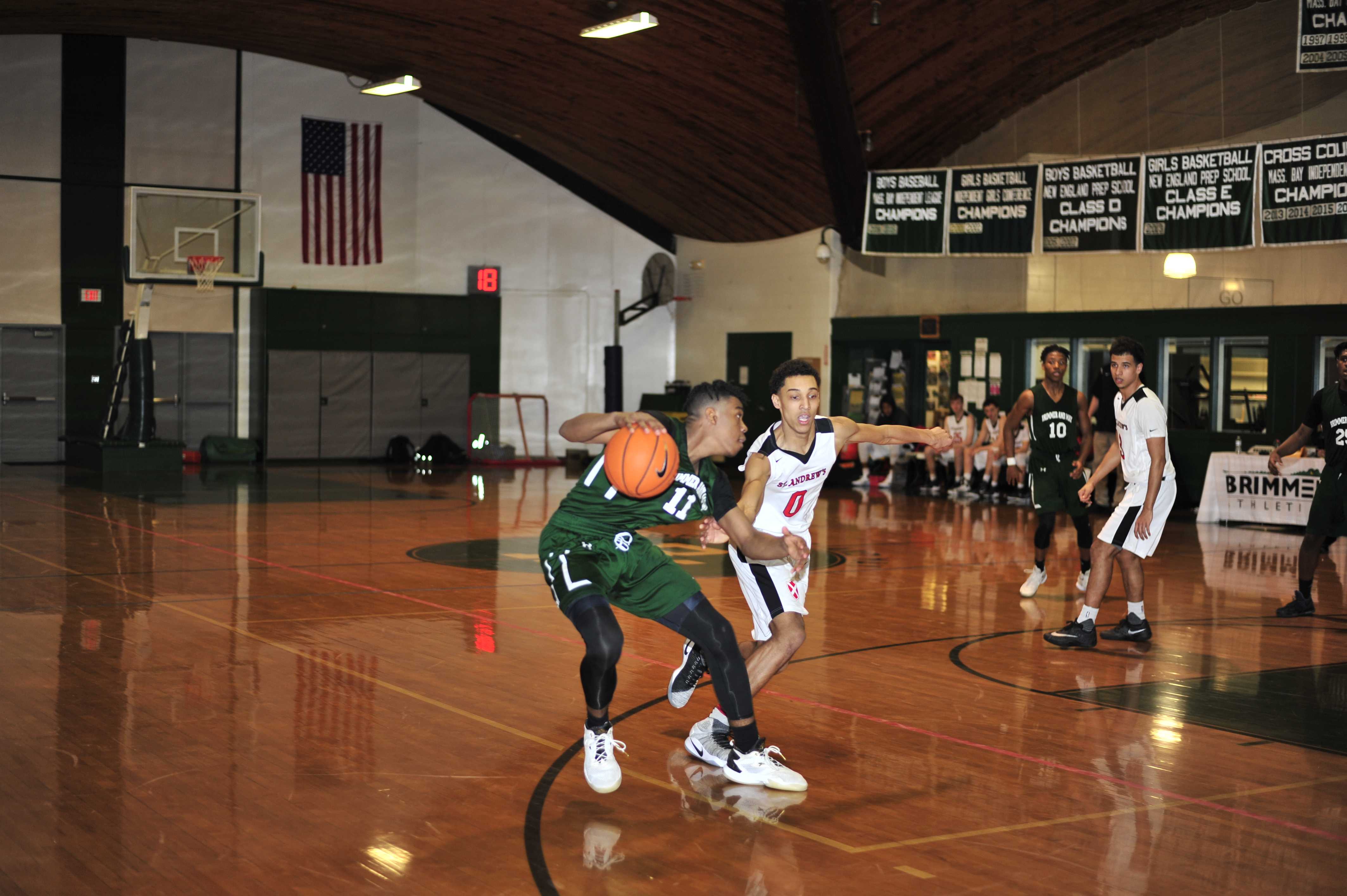 On Feb. 8, AJ Reeves '18 lead the Gators to a 70-64 victory against St. Andrew's School with 25 points and 15 rebounds.
But the victory was sweetened shortly thereafter by news that Reeves, one of the top-ranked basketball players in New England, had also received offers to play at Syracuse, Northwestern, and Villanova, the defending national champions.
No athlete in School history has earned as many high-major offers as Reeves. Still a junior, 16 D-1 schools have already made offers.
"It's nice to see a group of boys on Varsity 1 work so hard at what they love to do," says Athletic Director Jeff Gates. "AJ represents Brimmer as an outstanding scholar-athlete. We are so proud of all the accomplishents that he has earned. I look forward to seeing AJ play at the next level.  Whatever school AJ decides to play at, they will be getting and outstanding basketball player and a fine young man."
At 6'5" and 195 pounds, Reeves is a triple-threat with stellar shooting, driving and passing abilities. With incredible ball-handling skills, he is also unusually quick for his size. It goes without saying, but Reeves is happy about the offers and that his hard work is paying off.
"I've been working extremely hard and trusting the process," he says. "It's been tough on me but I know I'm up for the challenge."
Head Coach Tom Nelson couldn't be prouder of Reeves.
"You set goals, work daily towards those goals have doubters including yourself," said Nelson about Reeves. "But you continue to believe in yourself and those supporting you, and what a feeling when dreams and goals turn into reality. I am so proud of him."
During the game against St. Andrew's School, Ju'Quan Mills '17 scored 17 points with a handful of assists. With an assortment of three-pointers, Ethan Eastwood '18 earned a career high 13 points.
"I had the hot hand and it was a great team effort," says Eastwood.
The Gators will play their last game of the season February 25, home against Wilbraham and Monson Academy at 3:00 p.m.