V. Softball Looks for Comeback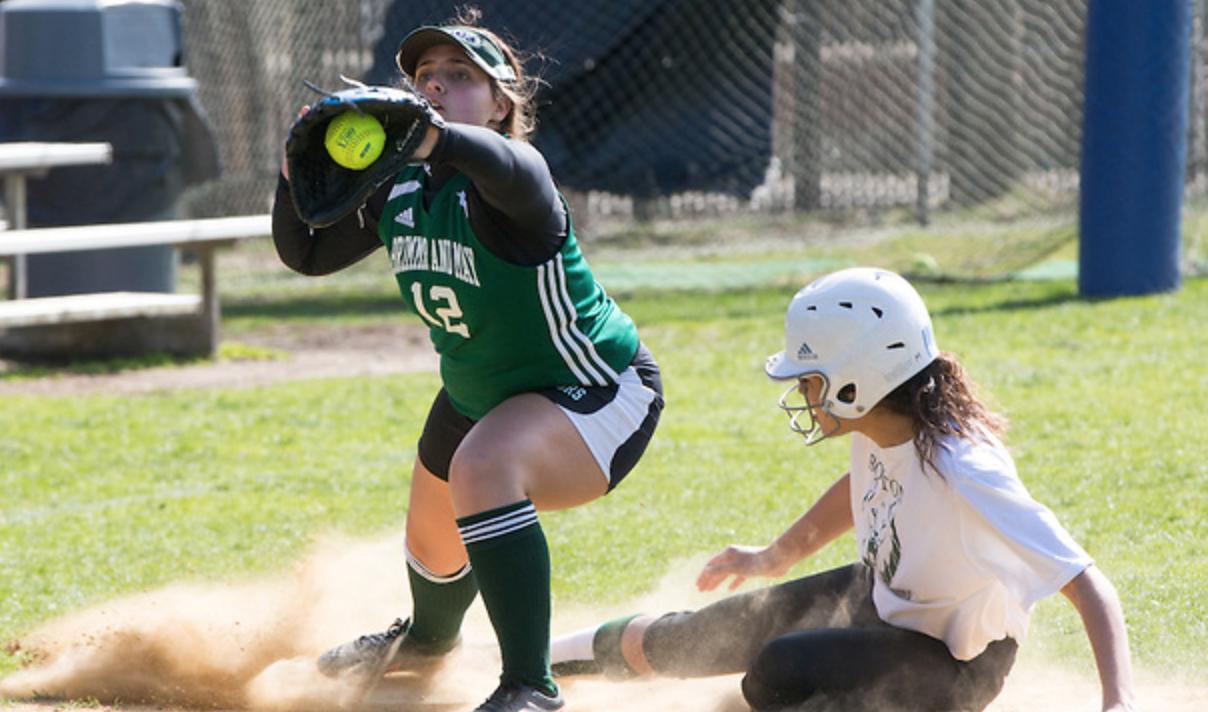 After a challenging 2016 season, Varsity Softball is returning with high hopes for a comeback.
"We didn't have a great season last year, but we definitely learned from our mistakes," says Enna Spivak '17. "I think it prepared us well for this upcoming season. We know what we're up against and we are definitely more prepared."
With only a few experienced players, Head Coach Paul Murray called last season "a rebuilding year." But this time out, starting pitcher Xiomara Nuñez '16 is the only non-returning player.
With Spivak, along with seniors Kaitlin Murphy and Kate Delaney returning for their final season, Murray is confident that their leadership abilities and high level of play will show on the field.
"Though we only have three seniors, those three seniors are solid starters," said Murray. "They are really strong leaders that the players look up to. They also lead in very different ways, which is great."
Murray says that Murphy is supportive and encouraging, Spivak is straightforward and firm, and Delaney is a vocal leader but keeps things light with her comic relief.
"The team is incredibly supportive of each other, and take care of each other" says Murray. "They balance a sense of having fun and living up to the life rules, while also wanting to win and play good softball".
The squad has a tremendous team spirit, but the challenge this season will come down to challenging and transferring that spirit into wins. The team's season opener is set for April 5 against Chapel Hill-Chauncy Hall.
Leave a Comment