V. Lax Squad Looks to Develop Talent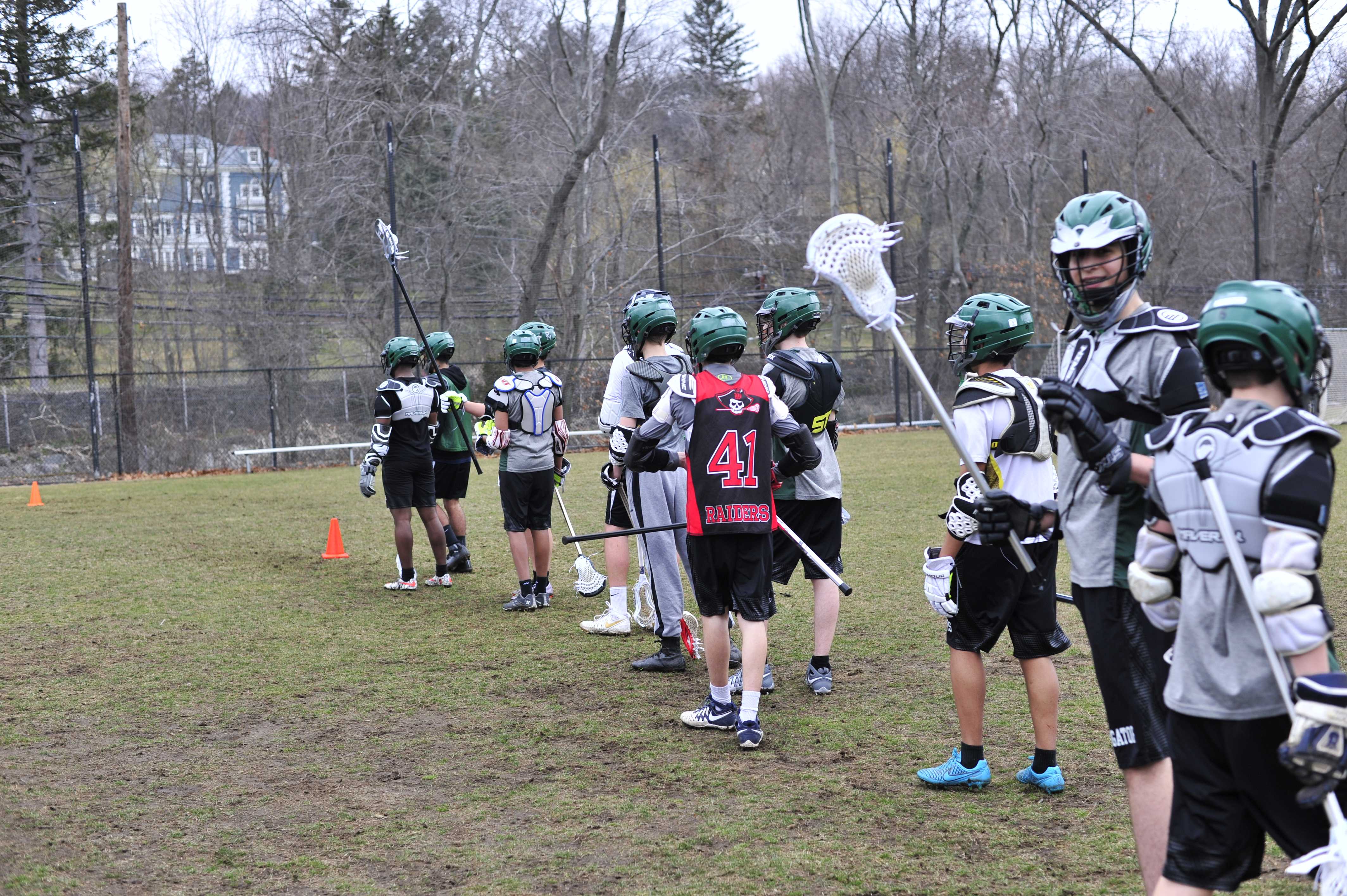 Varsity Boys' Lacrosse is underway, as Brimmer welcomes a new and experienced coach to the program.
Bradway Widing, who last year coached at Noble and Greenough School in Dedham, Mass., is leading the young team, consisting of 12 underclassmen and 5 upperclassmen.
Last year, the team posted a record of 2-9, including a heartbreaking overtime loss early in the year. This year, under new leadership, the team hopes to improve on its wins.
But the squad is in for a tough schedule, and with starting goalie Liam Johansson '17 out due to injury, the team will have to rely on new recruit Cole Morad '19.
"I'm really frustrated to be missing out on my last year of Lacrosse," Johansson says. "That being said, the guys are working hard in practice and our coach is pushing them hard as well. Cole is looking like he could be a great goalie."
With Johansson's absence, Captain Jared Heller '19, who has played on the team since Middle School, will have his work cut of for him.
"My goals for the team this year is to achieve a winning record, beat the Waring School, and help everyone grow and develop as a player," says Heller. "Personally, I am trying to score 80 goals and have 20 assists."
Even with an array of new challenges, the team seems committed to advancing its record.
Leave a Comment