Fall Camp Retreat Shortened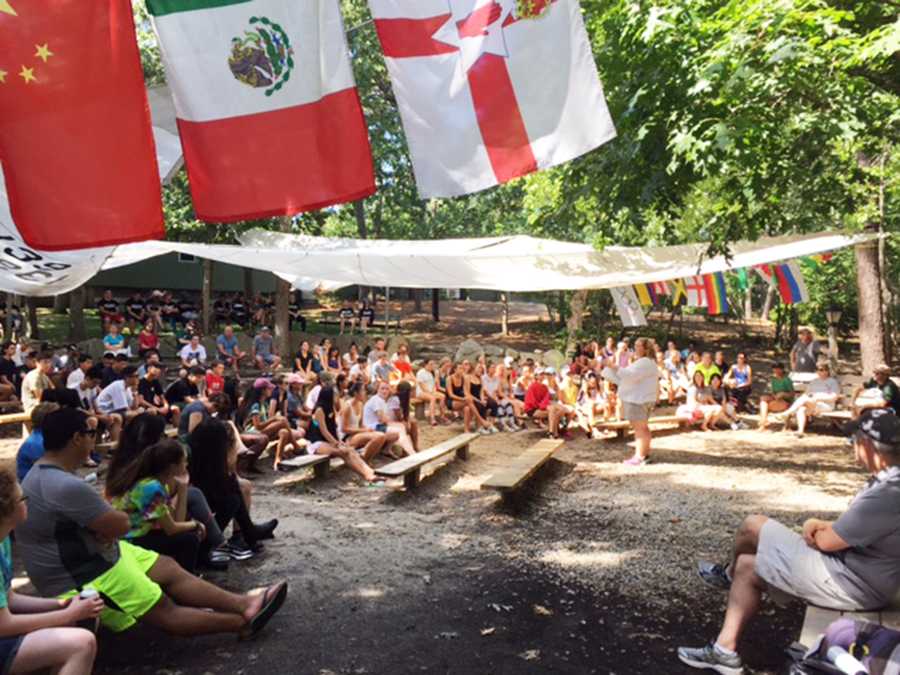 Citing several concerns, Upper School Head Joshua Neudel recently told The Gator that starting next year, the annual trip to Camp Windgate Kirkland in Yarmouth, Mass. will be shortened.
Freshman, sophomores and juniors will depart Thursday for the normal Friday afternoon return, with just one overnight. Seniors will depart a day earlier, as per usual, but will still return to campus with the rest of the grades.
The retreat, which features trust exercises, group activities and grade-level excursions, is intended to strengthen relationships between students, teachers and administrators alike before the rigors of the academic year get underway.
One reason for the change, Neudel says, is a need for more field space and practice time for fall sports teams.
"People are giving up their free time to relax and hangout to attend practice," says Neudel, who also oversees the Athletic Department. Neudel also says that it's unfair for athletes to awake at 6:00 a.m. to train, leaving them tired by midday. This way, he explains, everyone "should have the full camp experience."
With camp being shortened, students will have two full days—not just one—of classes and post-season practice, before departing to Windgate Kirkland. Sports practice will also occur upon returning from camp on Friday.
The change will help prevent tiredness before the first full week of classes, Neudel also noted. "We want everyone to be at their best," he says, adding that he considered teacher, coach and student feedback before making his decision.
Upon hearing about the change, Junior Class Representative Jack Donnelly spoke with Neudel. "I understood his reasoning for shortening camp, but at the same time this is an important and memorable benchmark for students," said Donnelly. "I fear that this could damage a longstanding tradition, and any changes should be reconsidered."
Safi Aziz '17, who experienced three nights at camp this fall, added another concern. "If upcoming seniors want the full experience, they need to stay for a longer period of time."

Either way, Neudel says that next year, camp will feature more student-led activities—such as this year's scavenger hunt. He is also thinking of introducing new grade-level activities, based on student interest and feedback.
[polldaddy poll="9720984″]
Leave a Comment