Senioritis? What Senioritis?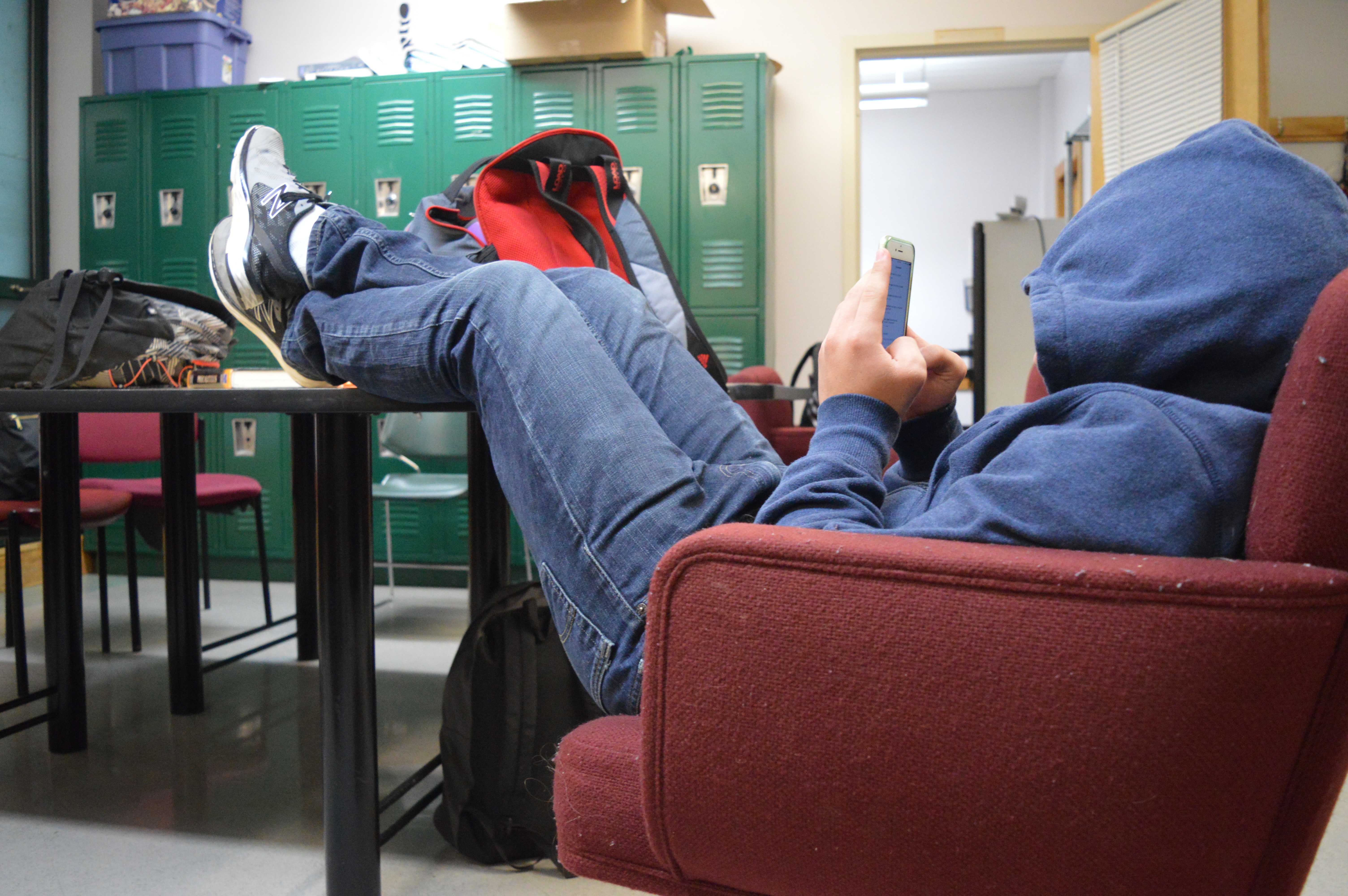 This time of year, with final college letters sent, high school seniors are notorious for slacking off.
Here, after returning from Winterim and spring break, seniors are more exhausted than ever. Still, members of the Class of 2017 report feeling somewhat immune to the many symptoms of "senioritis."
Even after gaining acceptance to Brown University, his top choice, Nicholas Correia '17 is still feeling the pressure. "Even though I've already been accepted to college, I feel like things are still picking up steam," he says, noting that he is working hard on finishing a capstone English paper. "But it encourages me to know that our grade is still trying, and not letting senioritis get the best of us."
As the clock continues to tick, though, Correia is also working on an idea for Senior Project, which, during their final month of school, affords seniors the opportunity to participate in an internship program to explore occupational fields of interest.
Upper School English teacher Kenley Smith agrees that since the School keeps seniors busy, most students show little signs of slacking off. Smith also says that Winterim provided a welcome reprieve from hard work throughout the semester. "We are fighting senioritis particularly well, partially because it is a really small class and we are very supportive of getting each other to the finish line," she says.
For his part, Dean of Students Paul Murray says that senioritis is a bit of a myth. Seniors have been working hard for a long time, Murray says, noting how the added pressure of applying to college only adds to the stress. "It's natural that once all the pressure is removed, students can't always sustain the same level of effort," he says.
Either way, even during this time of year, Math Department Chair Nancy Bradley encourages seniors to continue giving classwork their best—but not just for their own intellectual growth. "If seniors come back from March break and have senioritis, it's important to consider how that might impact the juniors, and what that mean for the rest of the School," Bradley says.
With acceptances to top-notch schools, seniors also don't want offers rescinded due to poor end-of-year grades.
"I would like to keep my grades up because I fear the possibility, however unlikely, of my offering being rescinded," says Dashaun Simon '17, who is attending Brown University in the fall. "But most importantly, I also know this my last year and I don't want to leave on a bad note. I want to finish strong, not just for college but for myself.
According to the College Board, "Every year, colleges rescind offers of admission, put students on academic probation or alter financial aid packages as a result of 'senioritis.' Colleges may reserve the right to deny admission to an accepted applicant should the student's senior-year grades drop."
"I definitely try to keep my grades up," says Sam Ravina '17. "I don't want them to drop more than one letter in each class, but at the same time, I'm not too concerned about it. Colleges are more lenient on senior year grades then they would like to admit."
Now, the question is whether any amount of senioritis will trickle down to other grades.
[polldaddy poll=9728542]
Leave a Comment