School Boosts Efforts to Attract Student-Athletes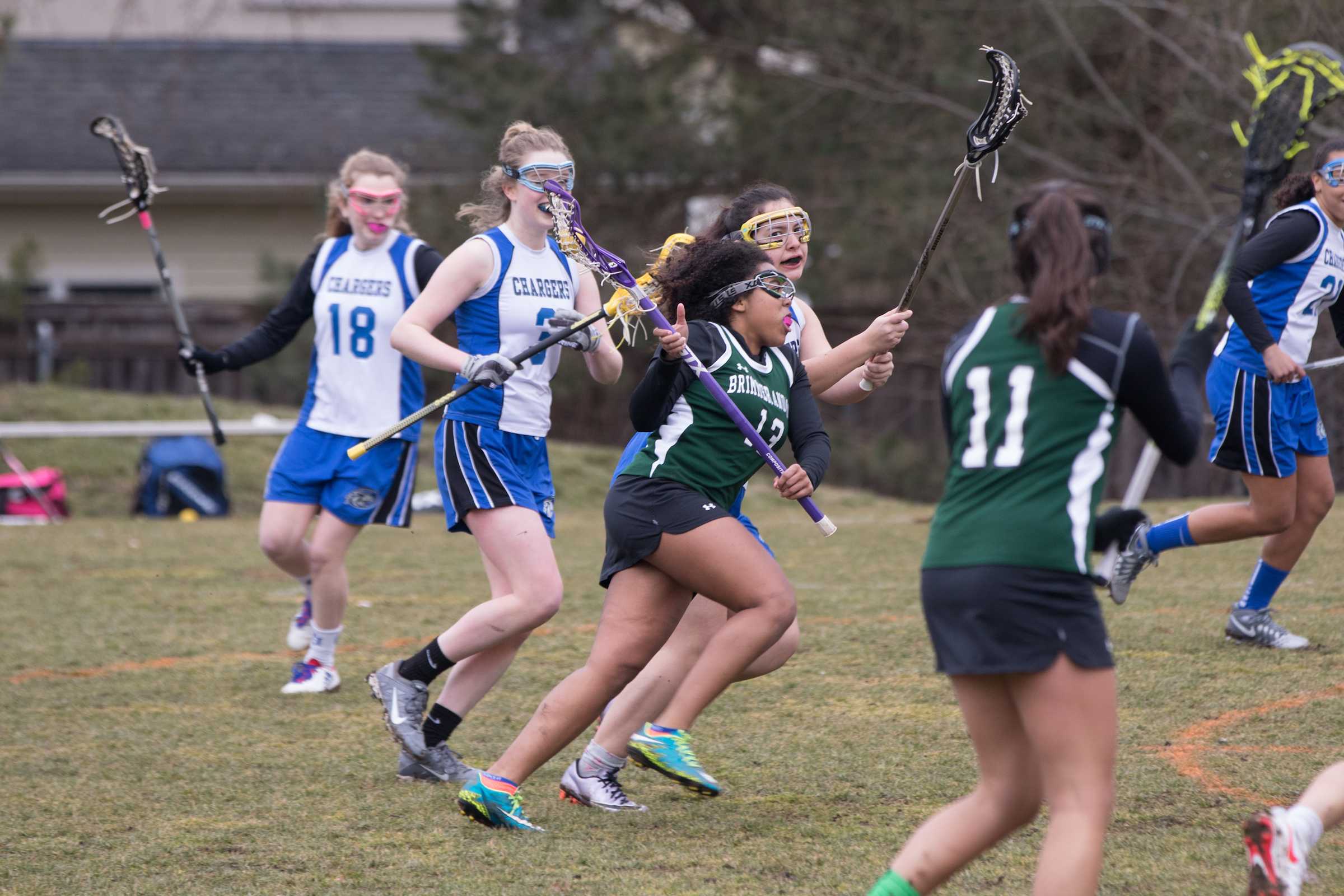 To replenish student-athletes from recent graduating classes, the School has boosted its efforts to attract young talent, while also maintaining emphasis on character, diversity, and academic achievement.
"Ultimately we can control who we accept, we don't have control over who accepts our offers," says Director of Enrollment Brian Beale, adding that the School is equally passionate about enhancing its racial, political, religious, and socio-economic makeup. "Focusing on diversity with a capital 'D' is extremely important to us, and it's something that we hold dear."
To do just that, admissions officers and coaches have been visiting athletic showcases to see prospective students in action, as well as meet them face-to-face.
In the fall, coaching staff also attended a showcase run by NEFC, an elite club soccer league. Beale also sponsored a soccer clinic for current and prospective students.
"Being a small school, we prefer those who say that they want to come here to contributes in a variety of areas," says Beale. "If an applicant comes in and is passionate about playing lacrosse, but is also interested in starting a chess club, that person will likely be more appealing to us than a somebody who wants to come here, but only do one thing."
Under Varsity I Basketball Head Coach Tom Nelson, who also lead the 2016 Adidas Creator's Cup championship team Mass Rivals on the AAU circuit, Mark Gasperini '16 earned a scholarship to play D-1 basketball at American University. Other past players have moved on to play basketball at Connecticut College, University of New Hampshire, and Babson College.
This year, AJ Reeves '18, ranked among one of the best players in the nation, has received overtures from over 15 D-1 schools. 
Still, the varsity basketball team, which competes in one of the toughest leagues in New England (NEPSAC AA), had to make due with seven players this season.
By contrast, some of the team's that the Gators competed against had much larger benches—Cushing Academy (14), Tilton School (18), and Vermont Academy (14).
Girls' Varsity Basketball had a healthy 13-player roster, but the team struggled with a less experienced bench. Still, with 17 years of coaching experience, last year, Rebecca Reed lead the Gators to the first round of the NEPSAC tournament.
After two successful seasons under Head Coach Peter Slaski, Boys' Lacrosse has struggled in recent years, amplified by lower player turnout. This year, the team comprises of 16 active players, with 10 on the field at a time.
Several weeks into the current season, the team's head coach abruptly resigned after multiple absences. But the team experienced renewed energy and optimism after Slaski agreed to fill in for the remainder of the season. Last month, Beale also joined several lacrosse coaches to another high-profile showcase.
Meanwhile, the School's sports teams continue to experience tremendous success in the Massachusetts Bay Independent League. This season, cross country won it's fourth-straight title, while last spring varsity baseball appeared in its sixth-straight championship game.
In the fall, varsity girls' soccer won the independent girls' conference, while varisty boys' soccer earned a bid to the Class-C NEPSAC tournament.
The curling team has also performed strongly in recent years, bringing home titles during the championship bonspiel.
Leave a Comment