Editorial: Saying Thanks for The Hastings Center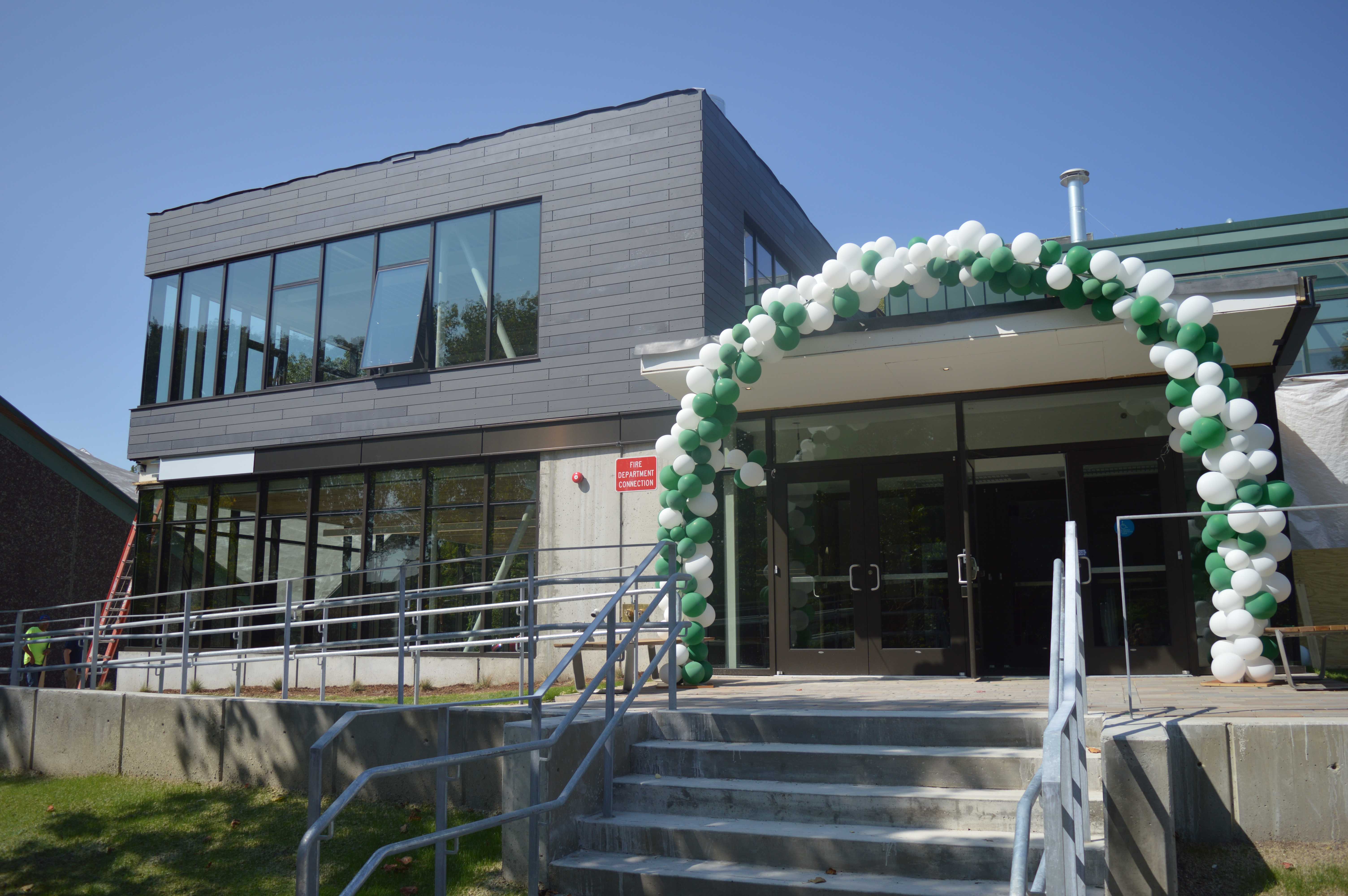 As students are busy settling into the new school year, The Gator finds it fitting to share some sage advice from John F. Kennedy: "We must find time to stop and thank the people who make a difference in our lives."
With the opening of the Hastings Center, which, for generations to come, will enhance teaching and learning here, these words ring even truer. Indeed, it's difficult to adequately express our gratitude to administrators, trustees and donors, who made the new building a reality. But we'll give it a shot.
A school of Brimmer's caliber should consider the state of its programming and facilities. It's another thing entirely, though, when our leaders go far beyond even our wildest expectations by building a state-of-the-art STEAM Lab, Maker Studio, and Innovation Space.
With this, Brimmer has cemented itself as a top independent school that cares deeply for student-centered learning and innovation. The possibilities that this new space provides are endless. We expect that the highly popular STEAM diploma program will continue to grow, as teachers in other departments think of creative ways to also make effective use of the space.
Furthermore, with the new and improved dining area, students have bigger, more attractive space to enjoy lunch and socialize. In this regard, we also extend our deepest gratitude to the kitchen staff for working to enhance our dining experience.
The editorial board thanks the countless individuals who dedicated their time, money, and expertise to making the new building a reality. But we would be remiss if we did not offer a special thanks to Head of School Judith Guild and Director of Development Elizabeth Smith. Both worked tirelessly to raise $8.1 million—exceeding the campaign's overall goal by $600,000.
The Gator also wishes to express its sincere gratitude to the board of trustees, whose members deserve equal praise for their diligence and stewardship. Though you tend to operate in the background, under no uncertain terms, the Hastings Center would not have happened without your undying support. You are all vital members of our community, and we are grateful for all that you do.
We also want to thank the Hastings family, the building's namesake. Last spring, the School raised $400,0000 to unlock a matching donation from the Hastings family, whose three children attend the School. An additional $800,000 went toward funding the new addition.
"As a family, we are grateful to Brimmer for the opportunities offered to not only our children, but to all students," Lisa R. Hastings, who also serves as a trustee of the School, told The Gator last year. "We've seen firsthand how Brimmer inspires students to reach their full potential and find their passion. It is this transformation that inspires us to support the work of the School."
Of course, The Gator also appreciates the media room, its new space. With a large green screen, teleprompter, and new laptops for production editing, we will take the newsroom to the next level.
As the final touches are made on the new addition, we are pleased that a leadership donor list will appear on one of the glass panels in the new lobby. We recognize that leadership and generosity came from many families, trustees, alumni, alumni parents, and grandparents.
The addition of the Hastings Center is nothing short of transformative. When you come across a trustee, donor or administrator, please remember to say thank you. They certainly deserve it.
Leave a Comment
About the Writer
Gator Editorial Board
Edan Zinn, Natalie Kozhemiakin, Grace Papas, and Brian Gamble make up The Gator's Editorial Board, which operates independently of the rest of the newsroom.