Op-Ed: Past Time to Reexamine Gun Laws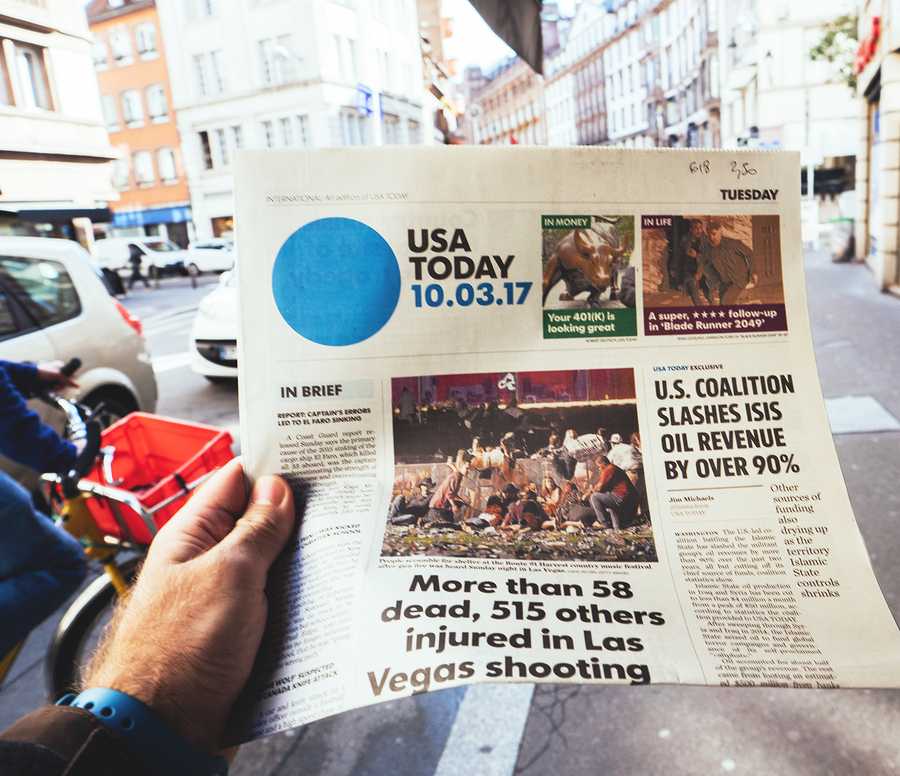 During a Jason Aldean concert earlier this month in Las Vegas, Nevada, from a 32nd floor room in the Mandalay Bay Resort and Casino, Stephen Paddock, 62, shot a modified rifle at the 20,000-plus crowd.
He killed 59 people and injured 527 others, marking the largest mass-shooting in United States history.
In Paddock's hotel room, police found almost 23 semi-automatic weapons, including an AK-47 and AR-15-style rifles outfitted with what is called a "bump or slide fire modification," to simulate automatic fire, according to The Washington Post. He had an additional 19 weapons at his home
In addition to the casualties, another tragic truth is that all of Paddock's weapons were purchased and modified legally. This has liberals in an uproar, with Sen. Elizabeth Warren of Massachusetts stating on Twitter: "Thoughts & prayers are NOT enough."
Late-night talk show host Jimmy Kimmel, instead of telling jokes for an opening monologue, couldn't hold back the tears as he spoke about those impacted by the horrific event.  "It's too much to even process all these devastated families who will have to live with this pain forever because one person with a violent and insane voice in his head managed to stockpile a collection of high-powered rifles, and used them to shoot people," he said.
Unfortunately, once again, prominent conservatives are accusing liberals of politicizing a horrific tragedy.
Just consider Kentucky Gov. Matt Bevin, who, shortly after the shooting, tweeted, "to all those political opportunists who are seizing on the tragedy in Las Vegas to call for more gun regs…You can't regulate evil…"
Bevin is correct on one point, though. Washington can't regulate evil, but after another senseless tragedy, our nation's elected officials, regardless of party affiliation, should do everything in their power to tighten gun laws. Otherwise, I can't help but wonder at what point are our representatives at all complicit. To be blunt, I'm sick and tired of being sick and tired with inaction on Capitol Hill.
Whatever one's feelings about the Second Amendment, it angers and disgusts me that civilians in some states have a right to own multiple high-powered weapons and limitless ammunition. Our founding generation was brilliant, but neither James Madison nor any delegate at the Constitutional Convention in 1787, for that matter, could have possibly predicted the sheer devastation caused by an AK-47.
What's worse, even the White House refuses to take an immediate, hardline stance on tackling loose gun laws in the nation. White House Press Secretary Sarah Huckabee Sanders continues to stonewall questions about the topic. "There will certainly be a time for that policy discussion to take place, but that's not the place that we're in at this moment," Sanders said in a press briefing last week.
I couldn't disagree more. The time is now. In fact, perhaps it's even time to amend the Constitution. Twenty-seven Constitutional Amendments exist, the most recent of which was adopted in 1992. Each time, the same proposal process has been followed, calling on both houses of Congress to propose an amendment with a two-thirds vote.  
If our national representatives aren't willing to get the job done, for the first time in our nation's history, perhaps we should call on state legislatures, two-thirds of which must call on Congress to hold a Constitutional convention.
Either way, something needs to give. But change won't happen without increased public outcry. Please, call upon your elected officials and local leaders. Do anything you can to help make this country safer. I know I am.
Leave a Comment