Editorial: Revert to Traditional Exam Schedule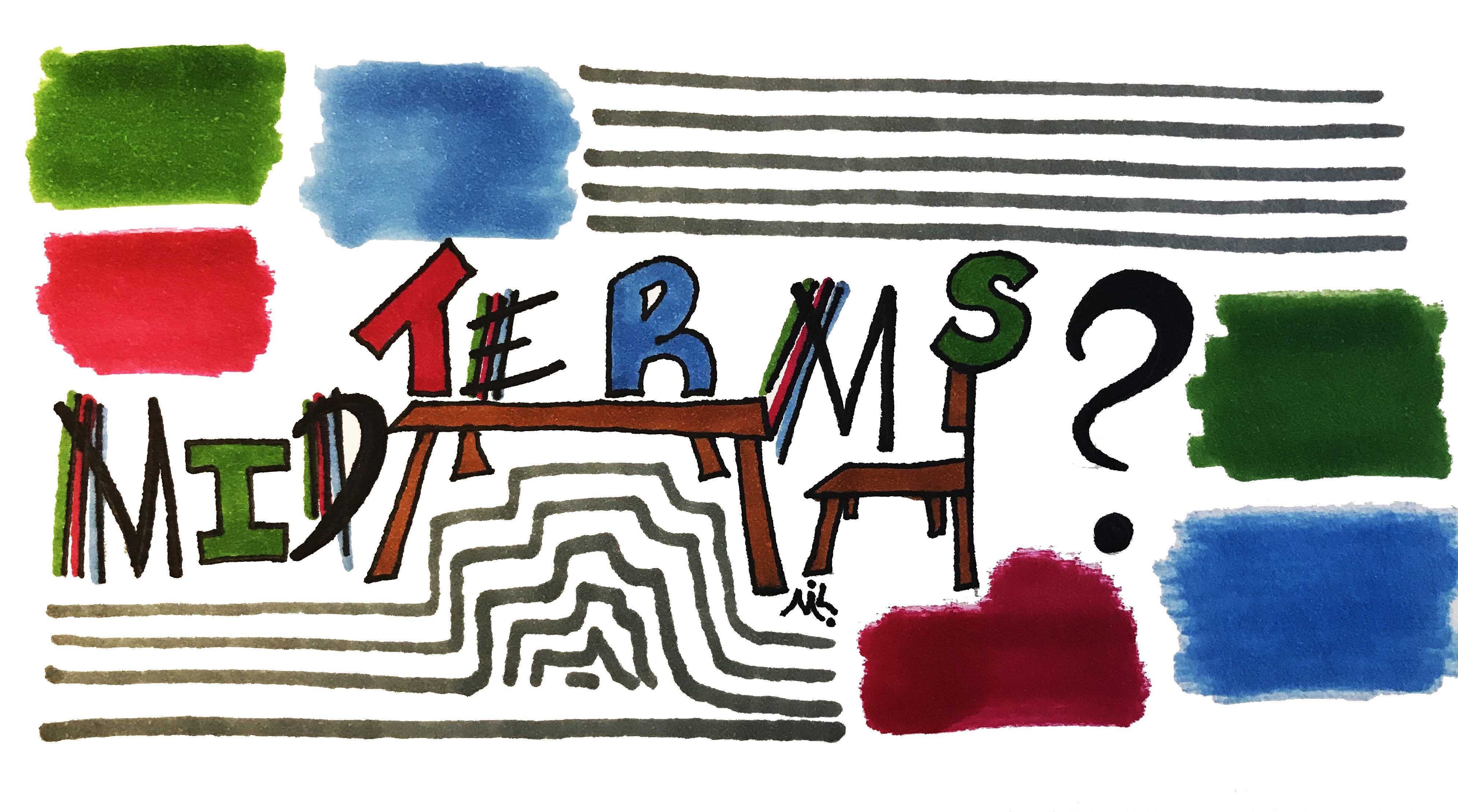 Two years after the change, it's time to reassess the move from traditional midterms, which included a review week leading into a week of exams before the holiday break.
According to Upper School Head Joshua Neudel the change was instituted for four chief reasons.
To gain one week of class time from not maintaining the traditional exam-only week preceded by up to one week dedicated solely to review.
To allow teachers to use the most relevant assessments for each of their classes.
To allow more time for classes that are planning end of semester projects and to spread assessments over a two-week period.
To allow for a better alignment between best practices and the learning goals for each class.
The Gator appreciates the School's attempt to make exams less stressful, but the change achieves the polar opposite. The exam schedule has added an overwhelming amount of anxiety. Now, students are overloaded with not only midterms, but also an added week of classes and homework, however light it may be, that takes up valuable review time.
The previous exam schedule called for a full week of review, followed by another week dedicated to exams, projects, and exhibitions. Students also had more time to finish assessments, which took place during a two-hour block. Those with extra time remained an hour later. Everyone had ample opportunity to decompress and have lunch with friends before an afternoon exam.
Under the current system, midterms occur during a 70-minute teaching period, adding extra pressure on students, especially those with accommodations, who must find outside time to finish the test.
Even for those who don't have as many assessments this week as they might have had at another time this fall, as Neudel said in a recent Gator article, many of the midterms are cumulative—and they also count for significantly more than an average quiz or test.
The traditional exam schedule also reserved Friday, the day before winter break, as a time to recover and celebrate the annual Ring Ceremony. Now, with a regular day of classes and exams until noon, students, and upperclassmen especially, are expected to have enough energy to fully enjoy and embrace the rite-of-passage event.
As an strong independent school that does a terrific job of preparing students for higher education, we feel that it's important to abide by a traditional exam schedule—one more in line with the type of "finals week" that college students experience.
When it gets down to it, reverting to the traditional exam schedule is in the right call.
Leave a Comment