Op-Ed: To Ban or Not to Ban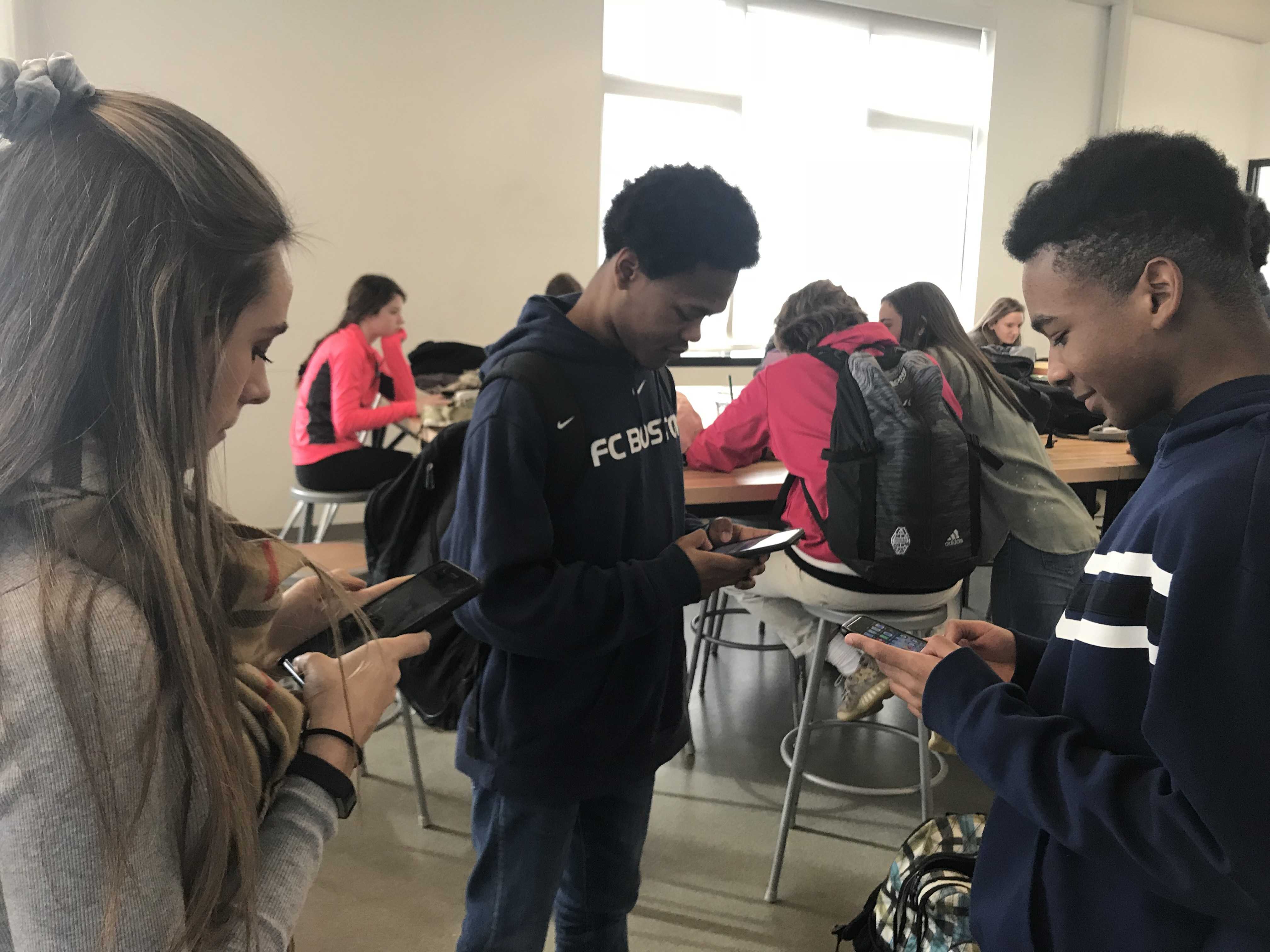 Next fall, France will institute a ban on the use of cell phones in most of its public schools. Should Brimmer follow suit?
Right Idea
France has it right. Cell phones cause a tremendous disruption with few benefits. Too often, teachers must stop classes to pry students from their screens. This is a big waste of time, which could be spent on the learning.
But as France just showed, the solution is simple. Brimmer should ban cell phones, and I'm not the only student who thinks so.
"When people are using their phones and the teacher has to stop the entire class, it takes away time and then we don't get done what we need to get done," Paola Mammano '20 says. "We just get more work to do."
In addition to classroom distractions, students are hypnotized by their phones, walking from class-to-class staring down at their devices.
"It's unsightly to see kids walking down the halls staring at their phones, and not interacting with other people," said Head of Technology Michael Langlois.
The School should follow in France's footsteps. This will foster a better learning environment and encourage more interaction between students.
– Jared Heller '19
Wrong Idea
Without question, kids' mobile phone usage has increased in recent years. But this is no excuse to ban the devices in schools.
France recently decided to prohibit cell phones during the school day, including during lunches and breaks.
This will certainly increase parent anxiety, especially in light of the 2015 terrorist attacks in France, which claimed 17 lives and injured many more. More than ever, parents will want to be able to get in touch with their children, including during the school day.
The genie has been let out of the bottle, and cell phone use in school is a necessary evil.
Instead of punishing students for cell phone use in school, perhaps educators should find a meaningful way to include the technology in their classrooms. Already, many students use their devices to take notes, record lectures, or listen to music to help concentration.
It's certainly true that some teachers are already onboard, integrating social media into their lessons. It's time for more educators to join in, rather than fight a losing battle.
In France, students will have their cell phones returned at the end of the day. I have to wonder, however, what these teens will be thinking during the day. I know that I would be thinking about missed texts, news alerts, and what else is going on in the world. This would prove even more distracting than having my phone confiscated.
–Angeline Dervisevic '21
[polldaddy poll=9936416]
Leave a Comment