Op-Ed: Lunch Committee Seeks Input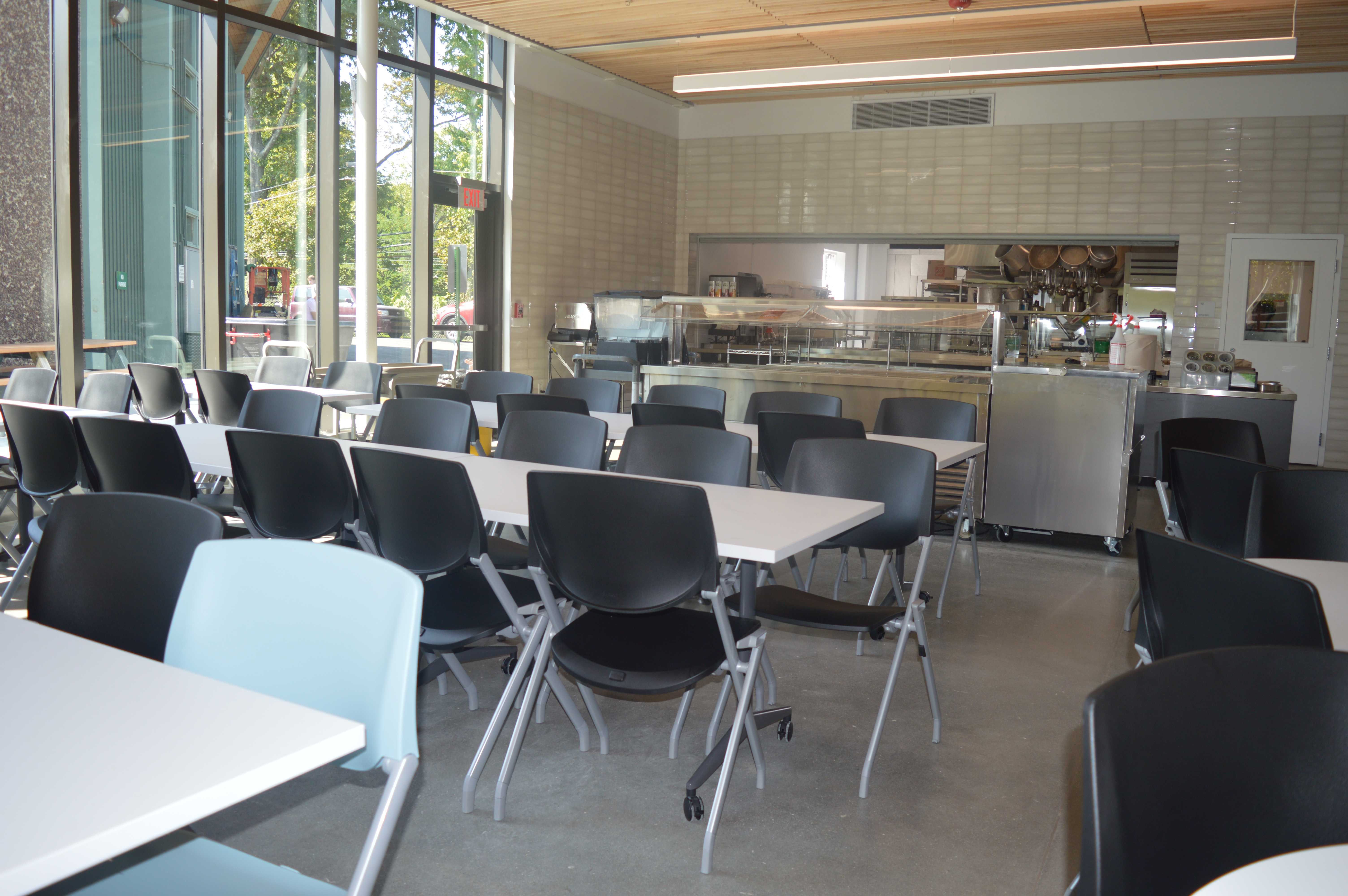 Lunch
is one of the most important meals of the day, and a large part of our school day.
Often, the sound of grumbling stomachs is audible in the period before
lunch
. So why isn't there even more excitement about chowing down?
The hot food menu includes a variety of options, including vegetarian. Even if students don't like any of the offerings, there is always the salad and sandwich bars. Recently, the kitchen just introduced a yummy yogurt bar, which is accompanied by fresh and equally delicious toppings.
Still, students are continuing to voice their opinions about what could be done to make lunch even better. To brainstorm ideas and implement positive change, myself, Stone Mclaren '18, and Ben Earnest '19 will be chatting with Head Chef Michael Sconce over the next several weeks.
We want to hear from teachers and students alike about their favorite lunches, as well as what could use some tweaking.
We will also be looking at the variety of break snack options, and what the School can do to improve the program. Everybody raves about the fresh blueberry and chocolate chip muffins, but serving them everyday would grow overly costly and time-consuming.
Our committee will recommend jazzing up the break menu by adding small cups of salsa or humus to enjoy with pretzels or tortilla chips.
But we can only be successful with your support. Please, take a few moment to respond the form below, which asks you to share helpful, practical ideas about how to improve the lunch and break menus.
[polldaddy type="iframe" survey="451AC7C5CA5975F6″ height="auto" domain="bmgator" id="what-are-practical-ways-to-improve-snack-lunch"]
Leave a Comment