Op-Ed: Women's March Corruption Delays Progress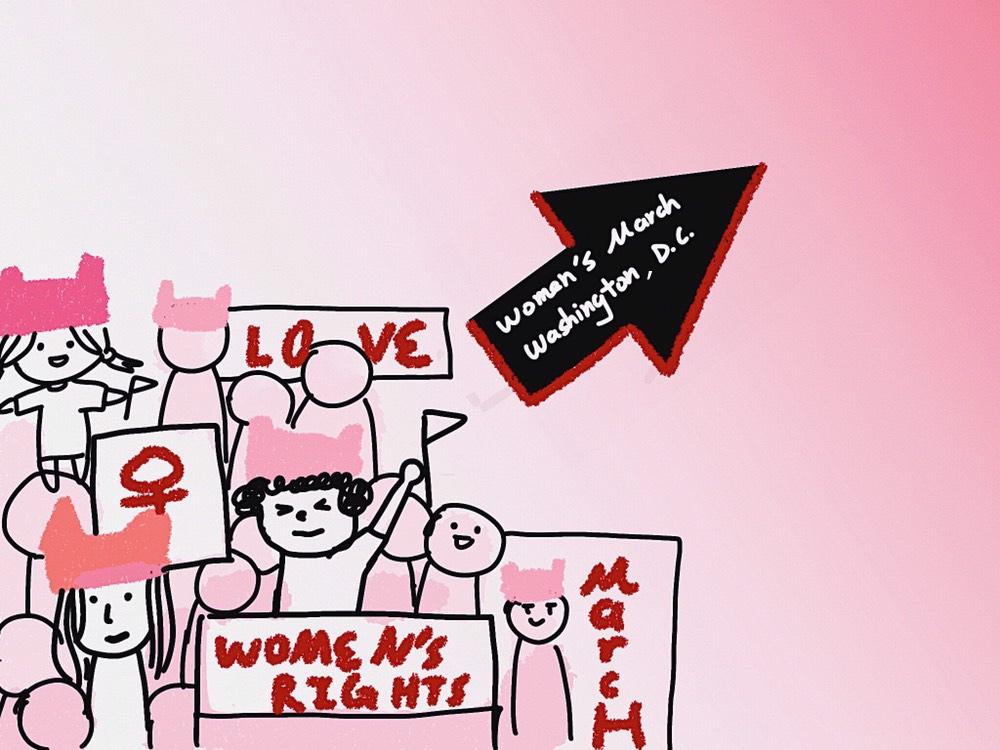 The third annual Women's March took place across the country January 19th, 2019, drawing much smaller crowds than in the past.
According to the Associated Press, just 100,000 people marched in Washington D.C. this year, compared to half a million in 2017. The majority of the record-breaking 4 million participants that took to the streets shortly after Donald Trump's inauguration were nowhere to be found.
This year's relatively small crowds can be partially attributed to the controversy surrounding Women's March Co-Presidents Tamika Mallory and Carmen Perez.
Vox reports that multiple employees of Women's March Inc. disclosed that Mallory and Perez "asserted that Jewish people bore a special collective responsibility as exploiters of black and brown people" during a November 2016 meeting.
In the same article, March organizer Vanessa Wruble also alleges that Mallory berated her for her Jewish identity. She was "taken aback" when Mallory and Perez insisted that Jewish people played an especially despicable role in the slave trade and the prison industry.
Wruble was later forced out of the organization after this year's March, supposedly for unrelated reasons.
We cannot allow people who regularly condone hate speech to control any social movement. Corruption at the top delays progress and detracts from feminism's positive messages.
Mallory was further criticized for her support of Nation of Islam leader Louis Farrakhan, a noted anti-Semite who once compared Jewish people to termites and called Hitler "a very great man." According to ABC News, on Instagram, Mallory has also referred to Farrakhan as "the GOAT," meaning the greatest of all time.

Similarly, Linda Sarsour, co-chair of the 2017 Women's March, argued in a 2012 tweet, "Nothing is creepier than Zionism." Sarsour, Mallory, and Perez alike seem to see no place for Jewish women within the feminist movement.
Despite these serious allegations, however, Director of Communications for Women's March Inc. Cassady Fendlay insists that the accusations are false.
"I want Jewish women to feel welcome, like we are fighting for them, because we are," Fendlay said.
However, many Jewish women remain unconvinced. This year's small crowds were largely the result of a boycott of the March within the Jewish community.
There has been disagreement over whether Jewish women should be categorized as marginalized or privileged within the women's movement. White Jewish women certainly possess racial privilege, but they still face religious discrimination.
This isn't the first time that the American feminist movement has faced controversy. Over the years, feminists have been criticized for focusing only on the needs of white women, and ignoring marginalized groups including women of color and transgender women.  
The seminal Women's March claimed to support intersectionality. As stated in the organization's Global Unity Principles, "Black women, indigenous women, poor women, immigrant women, disabled women, Muslim women, lesbian, queer and trans women" were invited to participate. The fact that Jewish women were left off of this list seems significant now.
The leaders of the Women's March need to be held accountable for their anti-Semitic remarks and attitudes. Mallory, Perez, and Sarsour do not represent the collective interests and beliefs of women's rights advocates. We cannot allow people who regularly condone hate speech to control any social movement. Corruption at the top delays progress and detracts from feminism's positive messages.
At the same time, we should not allow controversy to derail the women's movement. Focusing on the negative only divides us. Instead, we must unite as feminists to achieve our goals and promote social justice. We have already made so much progress. As individuals, the power is in our hands to make a positive, lasting change.
Leave a Comment
About the Contributor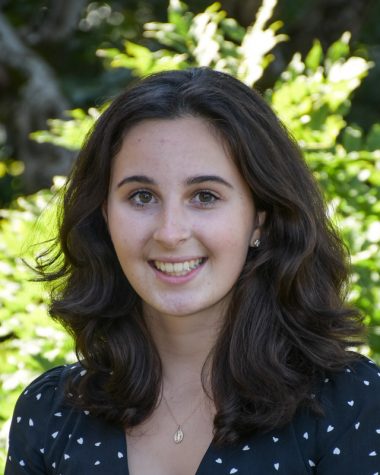 Camille Cherney, Co-Editor-in-Chief
When she's not editing stories, Camille enjoys playing tennis, baking, and singing. She loves being a student journalist because she can amplify her voice beyond the classroom.