Dolan Teaches Love of Reading, Writing
All around campus, students are digging behind trash cans and looking under benches. They are clearly searching for something.
At any other part of the year, this might look peculiar—but in celebration of National Library Week, students are participating in Read It Forward, a contest that promotes finding and reading hidden books, tucked away by Library Director Megan Dolan and her Book Chatter's Club, which is sponsoring the event through Friday. Participants are eligible to collect a token-prize, as well as enter into a mystery grand prize drawing.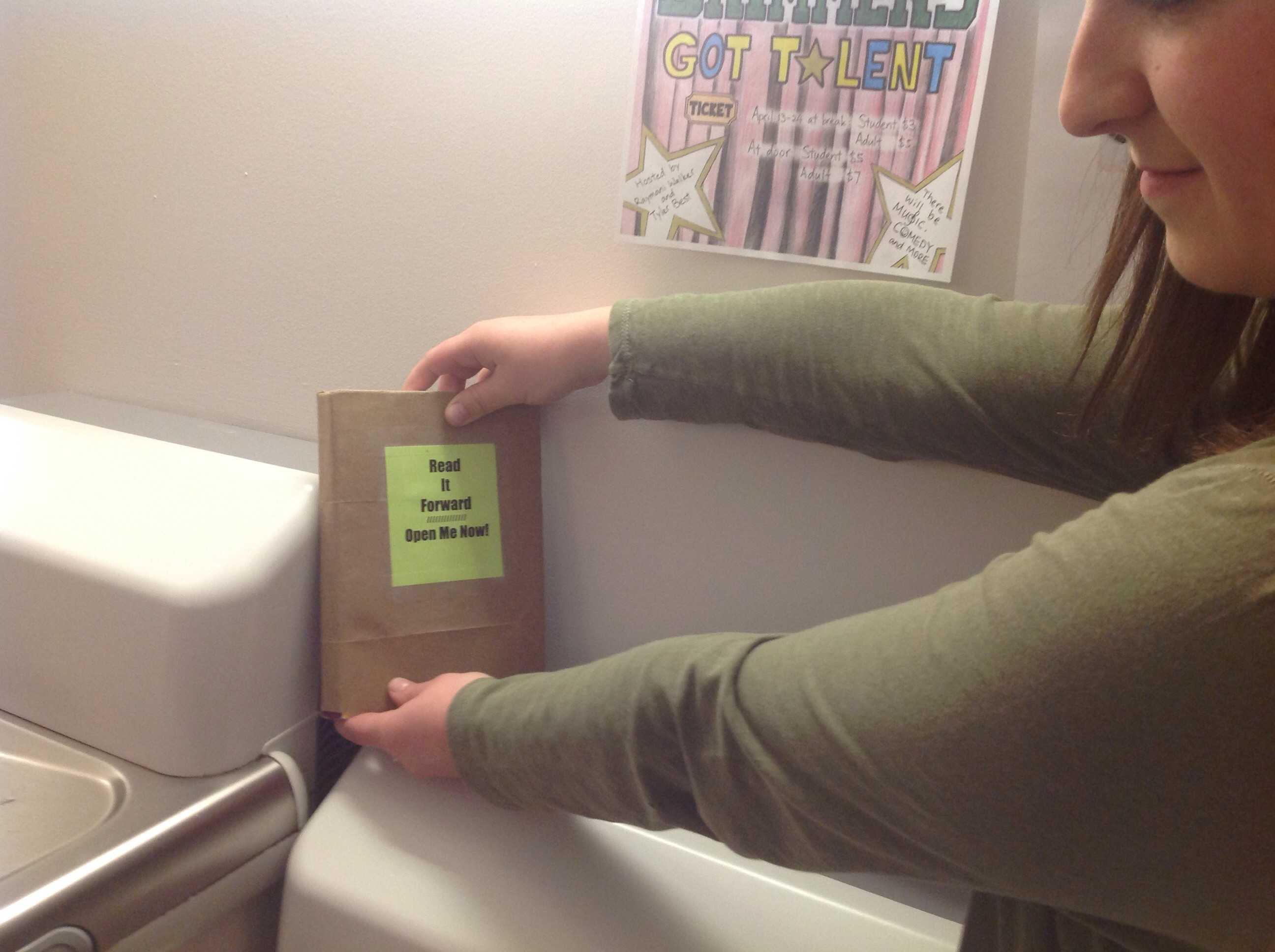 Dolan, who has worked as an independent school librarian since 2006, assumed her position here at the beginning of last year. "My number one objective is making sure students leave ready for college-level research, so that you're ready for information as you encounter it in your life," she says. "But my close secondary goal is encouraging reading in the school, and celebrating reading with kids. That's a passion of mine and it's a lot of fun for me."
Dolan has certainly made the library a warmer, more productive place—from showcasing new books, encouraging students to read different genres, and providing research support and spot-on book recommendations. "Part of what I like to do to keep my job fun is to change it up," she says. And she continues to deliver, also by frequently changing the main display at the library's entrance, grabbing the attention of passersby. Last year, Dolan began the "Annual Valentine's Day Haiku Contest."
This year, working alongside Kaitlyn Celi '17, Dolan launched the Book Chatter's Club to help run Read It Forward. "The Book Chatter's Club was Kaitlyn's idea," Dolan says. "She came to me and said this was something she really wanted to do and asked if I could help her. We came up with a plan for what we thought would work. I did a lot of the coordinating and facilitating, but the inspiration should come from the students."
For her part, Celi is grateful for Dolan's impact on the library—and also on herself. Though frequent discussions about new and interesting books, as well as life in general, Celi explains that Dolan has helped her became a "better person."
To inspire more students, two weeks ago, Dolan played a large role in inviting Alex Myers, author of the smash-hit Revolutionary, to address students not only about his writing and research process, but also about what role his transgender identity played in influencing his work. "I liked what he had to say about what it's like to be an author, to do research for a book, to go through that process. I would like to have an author visit every year, but I think it's going to be hard to top that," Dolan said.
According to Dolan, listening to and interacting with published authors can motivate students to read and write more often. "What I'm looking for when I bring an author in is for someone who can inspire students, who potentially want to write on their own or are writing now," she said.
This week, The Gator encourages you to stop by the library to pick up a book. Make some time in your day to read that book. And thank our awesome librarian for all her hard work.
Leave a Comment