School Updates Fire Alarm System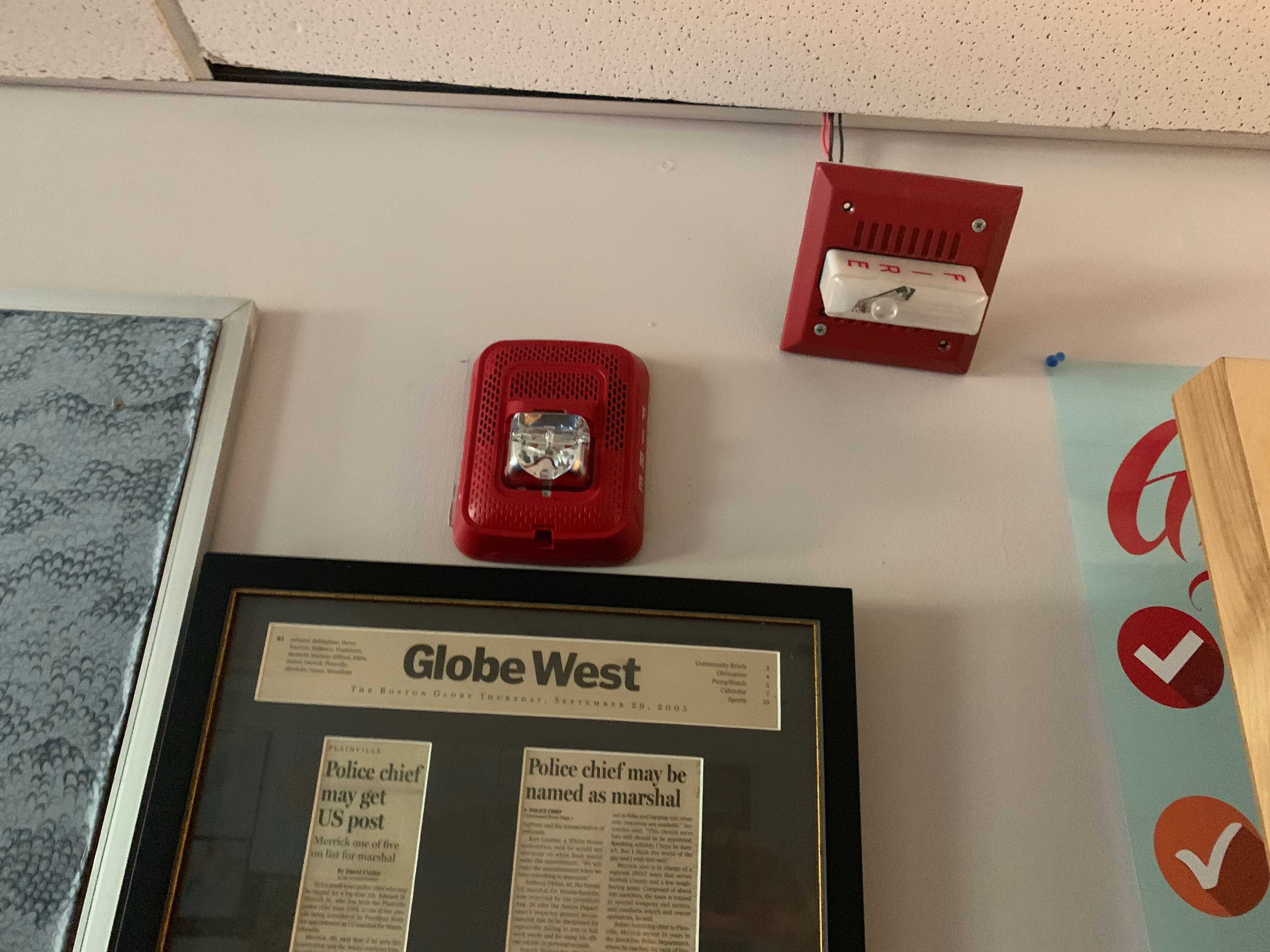 As part of the construction of the Hastings Center in 2017, the Newton Fire Department required that the connecting Chase and Almy buildings, completed in 2006 and 1997, respectively, meet current fire code standards.
After a self-imposed two-year deadline, completed this summer, the updates include the addition of multiple fire system components, including strobes and new speaker devices used for emergency communication throughout the building.
Currently, the School relies on phones inside classrooms and offices for internal emergency communication, according to Chief Financial Officer Robert Rooney said, also noting that the new fire system devices could handle this as well, if needed.
"Bi-Directional Amplifiers (BDAs) extend two-way radio coverage into difficult-to-reach areas such as stairwells, underground hallways, and other challenging zones," Rooney said. "The BDA amplifies firefighter radio signals to assure communications between fire fighters and fire department headquarters during an emergency event."
At no point was the School in violation of any code or safety concern, Rooney said.
The upgrades were installed by Griffin Electric and designed by BALA Consulting Engineers.
The funding for the fire system upgrade was part of the initial fundraising effort for the Hastings Center.