Op-Ed: Giving Back to The Jimmy Fund
As my 18 birthday quickly approaches, I have been taking some time to reflect on my life so far. Friends and family have started asking what I want as a gift this year, but after feeling so fortunate during the pandemic, I decided I wanted to do something different to celebrate.
I have everything I need and want, so why not help someone else? I am very open about the fact that I have dealt with cancer, and The Jimmy Fund has played a large role in my journey since I was diagnosed.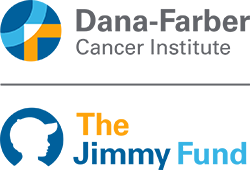 The Jimmy Fund researches and treats cancer, specifically focusing on children. Every person who works there makes a difference and helps support children who are fighting cancer.
One of my fondest memories is of a woman in the cafeteria who made sure I always got a chocolate truffle before my treatment. That small action made me feel so much better throughout the 14 months I was treated there.
I decided than in honor of turning 18 and reaching adulthood it would be amazing to give back to The Jimmy Fund. I would not be here today without their care, and there is not a way to tell them how much I appreciate their work—although I hope this helps.
This year, I want to raise money and awareness for The Jimmy Fund because I want every child to know they matter. I want them to be able to grow up and do everything they aspire to do, like I've been able to do since my diagnosis.
I remember going to chemotherapy and watching all the other children and feeling awful for them. Everyone told me I would be okay, but I did not know other kids' stories and if the same was true for them. Every time I saw a young child especially, I hoped they would be able to experience all the big moments there are in life.
I never want to see anyone in pain, and The Jimmy Fund does so much to help relieve the suffering of those going through cancer. I always felt supported when I was with The Jimmy Fund, and I know the people there will continue to help many children.
Unfortunately, childhood cancer receives less than 4% of research funding. Children deserve the opportunity to be treated and recover, and I hope my fundraising efforts can help create that chance.
If you are able, I urge you to see how you can help The Jimmy Fund. A little can go a long way, and I hope that together we can make a difference in the lives of other children.