Upper School Fall Play Premieres Thursday
After no live theatre last year, the Upper School Fall Play, Trap by Stephen Gregg, is premiering Thursday, Friday, and Saturday at 7 p.m.
The play is centered around a mysterious event during a high school play, where every audience member, except one, is found unconscious. The play focuses on first-responders and reactions from the community as the mystery is unraveled.
"The show is truly unlike anything Brimmer has done before," cast member Marlie Kass '23 said. "It's an experience that needs to be seen to be believed."
Faculty, staff and tutors one complimentary ticket to the performance of your choice.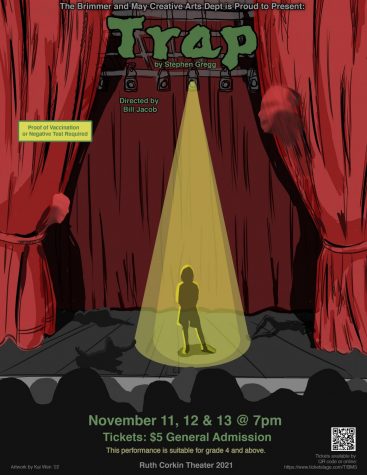 Please remember…
Audience members must show proof of vaccination or a recent negative Covid test.
Audience members must remain masked while in the building and during the performance.
The seating is general admission. Families and groups arriving together are encouraged to sit together while maintaining social distance from others in the theatre.
The performance is @ 75 minutes long without intermission.
The unmasked performers are tested daily before each performance.
For staff and faculty to claim their complimentary ticket…
Go to www.ticketstage.com/BMS (capitalizing the  letters is important).
Choose your performance date.
On the payment page, look for the coupon box and type in STAFF.
You will not be charged.  (If for some reason you are charged, or you claim more than 1 complimentary seat by accident, send me an email or see me in person and we'll put things right.)
On the day of the performance, you may bring in your email receipt, or simply tell the usher your name and they will help you find your seat.
If you cannot use your ticket for any reason, please send to

[email protected]

 with your name, date of performance, the number of seats you don't need, and the order number if possible so we can make it available to the public.
Leave a Comment
About the Contributor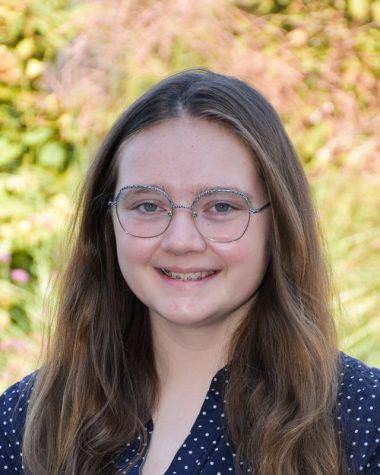 Sophia Spring, Multimedia Manager
Sophia Spring has been on
The Gator
since she was a freshman. She loves making videos and her favorite sport is Cross Country.
Click here to view more of Sophia's
Gator Nation News
content.