Upper School Fall Play Returns In Person
After a year of virtual plays and musicals at the School, the Upper School Fall Play is back in person.
Creative Arts Department Chair Bill Jacob, who directs the Fall play, announced that the School will put on Trap by Stephen Gregg, and students are eager to return to the stage.
Trap is about an event in 2020 in Menachap, California, where an entire audience and the cast of a play are found inexplicably unconscious—all except for one audience member, according to Jacob. "The play recreates that event in an attempt to try and understand what happened and why," Jacob said.
Jacob shared that the production is "in the style of documentary theatre, like The Laramie Project by the Tectonic Theater Company, or Fires in the Mirror by Anna Deavere Smith."
"These are theatrical pieces that take the testimony of real participants in an event and mix it together with artifacts and letters and newspaper articles to create a theatrical experience based on real events," Jacob said. 
Despite the pandemic's precautions, actors and audience members found last year's virtual fall play to be a success. However, the cast and crew experience challenges with online performances.
Marlie Kass '23, a veteran performer and the star of Trap, has noticed a difference with participating in an online production as opposed to an in-person one.
"It's so great to be back," Kass said. "The level of interaction that can be portrayed in person is so different than online. Also being able to talk before and after rehearsals enhances the experience as a whole."
Jacob highlighted the benefits of returning to live productions, emphasizing the perseverance of the student drama team.
"We have some terrific new additions to the theatre department, and a great support staff, as well as our usual outstanding design team of Georgia Lagadinos on Costumes, Laura Hildebrand on Lights, and Kyle Olmstead on Sound with the Stagecraft class supporting us backstage as the tech crew," Jacob said.
Stephanie Altschul '25 and Nick Kozhemiakin '25 have participated in several plays at the School before, including last year's Middle School zoom performance of The Election. They are excited to be participating in an in-person play this year. 
"When you're on zoom, you can't communicate full emotions with body language, so being back in person brings the play to the next level. It also allows for movements that are not possible over zoom," Kozhemiakin said.
Additionally, Altschul explained that audience members look forward to "being able to participate in the community and being able to see their friends up on the stage and be around the cast."
The show will open on Thursday, November 11 at 7 p.m., with performances also on November 12 and 13 at 7 p.m.
Leave a Comment
About the Contributors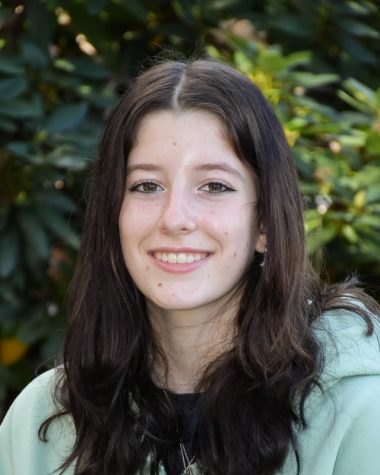 Amelia Bowman, Incoming Editor-in-Chief
Amelia has been at Brimmer since 2020 and this is her second year with The Gator. She enjoys writing op-eds, current events, and making review videos. She enjoys reading, watching horror movies, and rock climbing.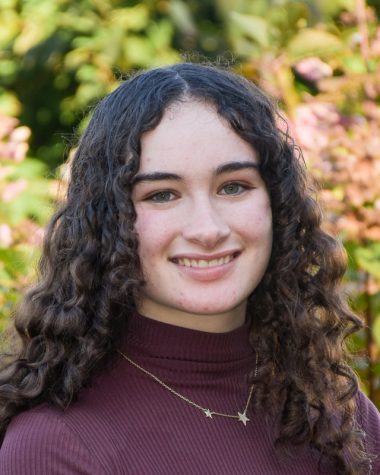 Marlie Kass, Arts Editor
Marlie is thrilled to be on the staff of The Gator. A Lifer at Brimmer, she's been attending the school since Kindergarten. Marlie loves all things creative arts and looks forward to lifting up the community and exploring new ideas through her writing.