Op-Ed: Anti-Maskers Make Traveling During COVID-19 Stressful
My Winter Break presented unexpected challenges thanks to the ongoing surge in COVID-19 cases and the Omicron variant of the virus.
To start, I visited Florida, where I quickly encountered the tremendous differences between the state's COVID-19 guidelines and expectations than those in Boston.
In the Boston area, it is clear that there are many indoor mask mandates, and, for the most part, our population has followed the guidelines of the Centers for Disease Control and Prevention (CDC). However, that is not the case in Florida, where masks are optional, and many people choose to forgo them, especially indoors, as not wearing a mask creates an even greater health risk.
Inside Florida's indoor establishments such as supermarkets and retail stores, my family and I would put our masks on to go inside as we are used to doing at home. To our surprise, when we walked in, we looked like outsiders. We even received incredulous looks from those who remained maskless in some cases.
"
I couldn't stop thinking about how unsafe I felt inside around all those maskless people.
My family and I couldn't believe the comfort level of these people during a pandemic—especially a pandemic with such devastating impacts and an already lengthy timeline.
While we were not inside these supermarkets or indoor spaces for long periods, we decided to visit a movie theater one day.
Since March 2020, my family and I have made the conscious decision to avoid movie theaters due to the high transmission rate of COVID-19 when indoors for a prolonged period. Although we were unsure of whether or not to attend the movies, my parents closely examined the seating map of the theater each day before we were planning to go to see how many seats were booked and if the experience would be a generally safe one.
Overall, we aimed to be as cautious as possible. However, attending "normal" activities has been inevitably challenging during a pandemic. No matter the precautions you take, there is always a risk.
Again, unfortunately, when I walked into the theater, I noticed that my family and I were once again the only people in the entire room wearing a mask. There was an obvious pattern of mask-wearing in Florida—one that made me feel unsafe and at risk.
Despite my attendance and enjoyment at the movies, I couldn't stop thinking about how unsafe I felt around all those maskless people.
I feel slightly more comfortable in Massachusetts as more people are vaccinated. As of December 20 last year, the CDC reports that 74 percent of the population is fully immunized in Massachusetts. Only 62.9 percent of the population is fully vaccinated in Florida.
While I enjoyed my time in Florida, traveling by plane itself was anxiety-inducing. When I returned to Boston, I was afraid I had caught COVID-19 by all of the risks I was surrounded by, from anti-maskers to airports.
Airlines do not require or check vaccine cards or negative COVID-19 tests to ensure passenger safety, and with the surge of the Omicron variant, I was a little unsettled.
Before going to the airport, my parents instructed me to wear a KN95 mask and keep it on the entire time, including no eating or drinking on the plane. According to the CDC, the Omicron variant is even more contagious than the original COVID-19 virus and is more easily transmitted on airplanes.
Upon returning to school on Monday morning, I took a COVID test and luckily received a negative result. Although this was the result I had hoped for, I was surprised due to the many amounts of people I encountered in indoor spaces that did not wear masks.
Although I felt uncomfortable with many loose COVID-19 protocols in Florida, I am thankful to be back at school safe and in person.
Leave a Comment
About the Contributor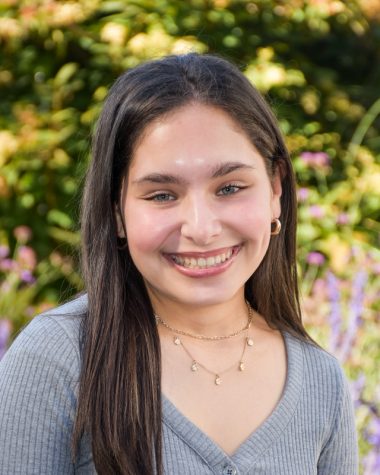 Talia Hammer, Journalist
Talia has been at Brimmer since 2017. In her free time, she enjoys spending time with friends and family and playing with her dog.