Op-Ed: Respect Neopronouns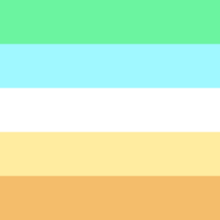 Pronouns play a crucial part in communication within our society, from referring to someone else or ourselves. 
"She/her/hers" are often considered feminine pronouns, and "he/him/his" masculine. The pronouns "they/them/theirs" can refer to a single person or a group of people without masculinity or femininity. Besides "they/them," another group of pronouns can be gender non-specific: neopronouns. 
Neopronouns are a kind of pronouns that people of any gender can use. People who don't feel comfortable with the pronouns "he/she/they" will often use neopronouns. Some example of new neopronouns are "xe/xem/xer," "ey/em/eir," and "ze/hir/hirs." 
A subcategory of neopronouns is nounself pronouns. Nounself pronouns are pre-existing words turned into a pronoun. Any word can be used for nounself pronouns, so theoretically, there's an infinite amount. 
If you have social media, you might have seen people talking about neopronouns in a negative way. Some people think they are stupid or satirical when they are not. While some transphobic people mockingly say their pronouns are "attack/helicopter" or "nor/mal," those could very well be used by someone who uses neopronouns. 
So, how do you use neopronouns? I'm glad you asked.
If you were referring to someone who uses "xe/xem/xer" pronouns, you might say, "Xe went to the store," or "That backpack belongs to xem." Then, referring to someone who uses nounself pronouns—let us use "bug/bugs/bugself" as an example—you'd say, "Bug went to the store by bugself."
Educational Resources
If there's more you want to learn about neopronouns, gender, or the LGBTQ+ community in general, here are some links. 
This PDF shows how to use neopronouns indifferent forms like subjectively and possessively. 
Another great resource is this website on Teen Talk; it talks about several different gender identities, what gender is, and support for transgender youth. 
And if you are looking for general information about the LGBTQ+ community, this PDF has an 11-page glossary of terms.
Leave a Comment
About the Writer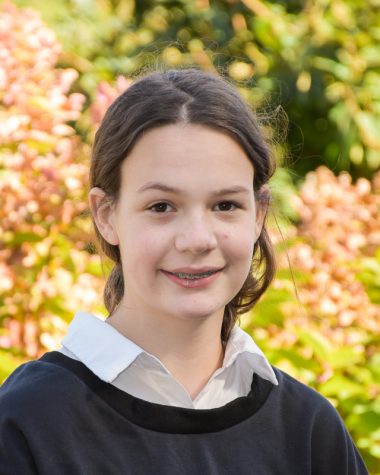 Madeleine Pogoda, Arts Editor
Madeleine has been at Brimmer since 2019 and she joined The Gator in 2021. In her free time, she likes to play guitar, listen to music, read, and drink tea. She likes to write op-eds, reviews, and debate tea.