Op-Ed: Act Now For Environmental Justice
Soon enough, we will reach the point of no return. There is no "Planet B."
Which seven years were the hottest on record?
The answer—the past seven years, including 2021, which scientists report as the fifth hottest ever for Earth.
Recently, the United Nations released a stark warning about the dangers of climate change.
"As climate impacts worsen–and they will–scaling up investments will be essential for survival… Delay means death," UN Secretary-General Antonio Guterres said.
Last summer's immense heat wave engulfed the Pacific Northwest, with Portland, Oregon, and Seattle observing temperatures above 105 degrees Fahrenheit, well above the average of 73 degrees Fahrenheit. Scientists concur that variations in climate change added to the heat wave's intensity.
Moreover, 2021 brimmed with natural disasters. With so many hurricanes, the National Oceanographic and Atmospheric Administration used up its list of names for the natural disasters, making it the Atlantic's third most active season. It included Category 4 Hurricane Ida, with sustained winds at 150 miles per hour. Ida incurred over $65 billion in damages in Louisiana alone.
"
We must fight to keep our planet healthy for future generations, who deserve to enjoy a clean and healthy Earth."
A December 2021 tornado outbreak ripped through multiple states in the Southeast, most notably Kentucky, which caused over 70 deaths. Kentucky Governor Andy Beshear called the outbreak "the most devastating tornado event in [Kentucky's] history."
Then, on December 30, a wildfire started just outside of Denver and Boulder, Colorado, destroying nearly 1,000 homes and forcing residents to flee for safety. The fires were fueled by high winds and record high temperatures. In fact, Boulder experienced winds at 100 miles per hour, shattering records.
However, the extreme cold remains another terrifying result of climate change. In February, Texas survived a deep freeze. Dallas saw its third lowest temperature at -2 degrees Fahrenheit. Six inches of snow blanketed Austin, its largest accumulation over two days since 1949. Texas power grids shut down, affecting millions.
Outside of the United States, in December, Super Typhoon Rai ravaged the Philippines– especially the Bohol province, resulting in about 400 casualties and over $800 billion in damages. A Category 5 with winds clocking in at over 165 miles per hour, Rai was also the 15th storm to batter the country in 2021.
In July, western Germany and southern Belgium experienced historic flooding that saw at least 220 people dead. In just two days, seven inches of rain poured down on the region.
The upward trend in climate disasters and warming conveys a bleak outlook. Researchers agree that the Northeast U.S. is now one of the fastest-warming areas on the planet, leaving Boston, New York, Philadelphia, and the nation's capital in danger of heating up at a fevered pace.
Unfortunately, countries are not doing their part to stem the tide. According to The Guardian, every G20 country is not on track to meet the obligations to the 2015 Paris Climate Accords.
World leaders gathered in Glasgow, Scotland last November to tackle the emissions problem once again. However, leaders must make the change and move towards the 34.7 degrees Fahrenheit goal, not keep holding it off.
We must take action now, not later. Soon enough, we will reach the point of no return. Meanwhile, we will continue to face even greater natural disasters. We must fight to keep our planet healthy for future generations, who deserve to enjoy a clean and healthy Earth. We must fight for environmental justice. There is no "Planet B."
Luckily, activist groups like the Sierra Club here and around the world are helping to keep politicians in check. The Sierra Club is one of the most prestigious climate action groups in the United States.
The Environmental Club at School has an ongoing partnership with the organization to help turn the tide on local climate change. Whether the bill deals with environmental justice or clean energy, the Club will take a stand in the State Legislature.
Leave a Comment
About the Contributors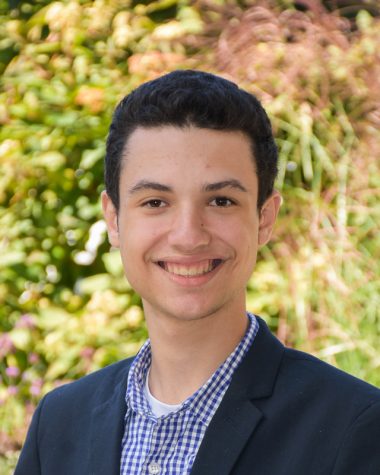 Evan Michaeli, Acting Executive Editor
Evan is passionate about saving the environment and learning geography. When he is not writing articles for The Gator, he enjoys watching and playing sports, especially baseball.