School Moves to Remove A+ From Grading System
The golden A+, considered as a symbol of academic excellence and the stereotypical dream of high-achieving students, is disappearing—at least here.

Effective this fall, the School is shifting away from this previous academic norm and will no longer include A+s in its grading system.
In previous years, students could receive an A+ in most classes. This varied on a teacher-by-teacher basis, with an A+ most frequently requiring earning a 97 to a 99 overall average, according to last year's Faculty Handbook.
While the School operates off a 4.0 unweighted GPA, an A+ equaled a 4.33. Now, earning anything from a 93-100 will equate an A and a 4.0.

With the change, an A in the an honors will now be a 4.5. For AP classes, an A will be calculated as a 5.0 in a weighted GPA.
"In the spring, we talked [about removing A+s] in the academic council, which is essentially all the department chairs and all the directors of the programs, including all the diploma directors," Upper School Head Joshua Neudel said. 
According to Neudel, College Counseling has had an ongoing conversation about perceived grade inflation, especially in years shaped by the pandemic with more flexible standards.
"We want to elevate the Honors program on our transcript and a way to do that is to give a little bit of elevation to the honors classes," Neudel said. "Not as much as the APs, but for a slight boost for the ninth and tenth graders."
According to Neudel, with all this in mind, the School did not want to shift the entire GPA system, but a "large majority" of the faculty voted to remove A+s.

Director of College Counseling Lisa Summergrad emphasized that "this will only help the appearance of student's transcripts."
The School will not change preexisting A+s, Summergrad said, and her office will include a note to colleges explaining when the shift occurred. 
"In a few years, when A+s are completely removed, it will make the transcript look more rigorous," Summergrad said. 
English Department Chair Donald Reese, also known for his unique attitude around grades in his humanities classes, says that he is strongly in favor of the choice. 
"There has been for several years a movement around 'let's rethink grades' especially with opportunities that come with the ability to reproduce student work infinitely so people can really see what a student has done," Reese said. 
Reese said that in regards to an even bigger school-wide attitude shift about grades, "perhaps this can be the start."
What do you think of the decision to remove A+s, but give heaver weight to Honors programs?
Sorry, there was an error loading this poll.
Leave a Comment
About the Writer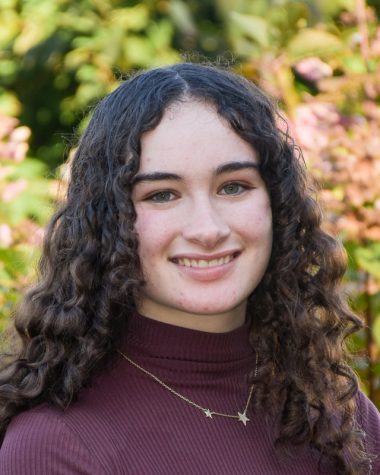 Marlie Kass, Outgoing Arts Editor
Marlie is thrilled to be on the staff of The Gator. A Lifer at Brimmer, she's been attending the school since Kindergarten. Marlie loves all things creative arts and looks forward to lifting up the community and exploring new ideas through her writing.