Northlands Exchange Program Returns Following Travel Hiatus
Taking place throughout June and July of 2023, select Upper School students will spend three weeks studying at the Northlands School in Buenos Aires, Argentina.
This marks the program's return, when the 2019 pandemic put it on hold.
Northlands is "known for its very high academic standards and well known locally and globally for its strong academics and global character," according to the School,

Historically, Northlands served as a traditional British school for girls. During World War II, British studnets attended Northlands to remain safe, away from the fighting. In the late 1900s, the School transitioned to co-educational.
As stated on an information sheet sent to students, "​​The exchange program is part of an enriching academic experience that offers a unique opportunity for the participating students to get to know a country, its culture, and its people, not from the tourist lens but from within."
According to Goldberger, students will benefit from this experience.

"Experiential learning compares to nothing else, and I think it's wonderful that you can do it at this age," Goldberger said. "It's a way to encourage your critical thinking in terms of commonalities and differences between your cultural space and somebody else's cultural space."
"
Experiential learning compares to nothing else, and I think it's wonderful that you can do it at this age"
— Mirna Goldberger, Coordinator of Northlands-Brimmer International Student Exchange Program
Goldberger acknowledged that traveling in another country for three weeks is not an easy task and can sometimes be uncomfortable. However, she hopes that students will find a way to grow and learn.
"I think there's a mindset in a way one perceives the world when one gets outside their comfort zone, never mind their community," said Goldberger. "But, a place that is unfamiliar instills an experiential learning, or [finding] a sense of one's self."
Although Goldberger has a close connection to the Northlands school, she noted that students can achieve a similar lens of learning in different parts of the globe.
Goldberger hopes that the program will grow with other schools around the globe.
Leave a Comment
About the Contributor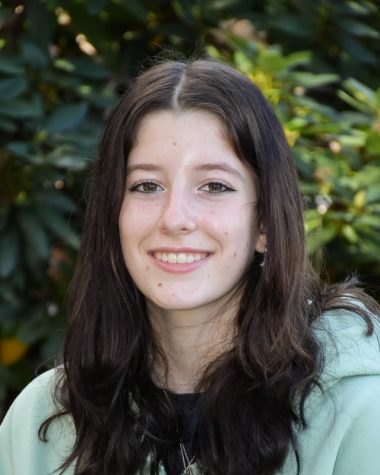 Amelia Bowman, Editor-in-Chief
Amelia has been at Brimmer since 2020 and this is her second year with The Gator. She enjoys writing op-eds, current events, and reviews. She enjoys reading, watching horror movies, and rock climbing.